The removable shoulder pad Tom increases the wearing comfort of your new Feuerwear bag.
BUY NOW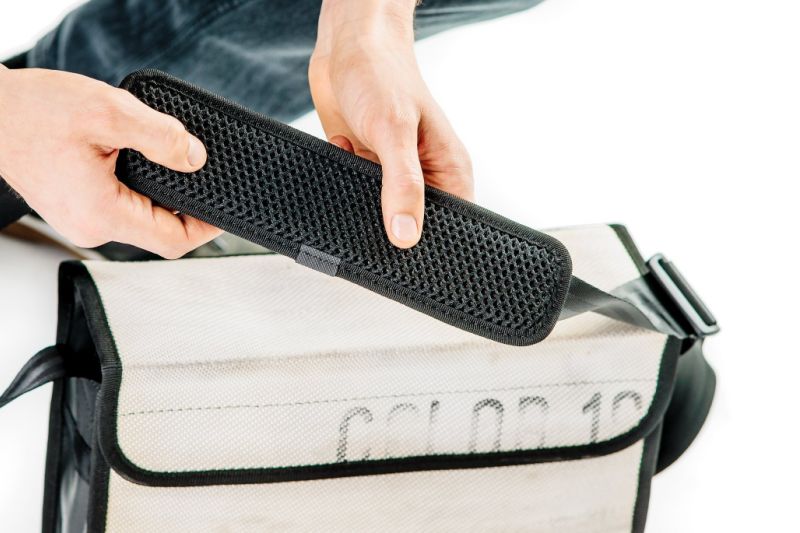 Padding
Two layers for optimum pressure relief and ventilation
The padding inside Tom is made of two layers, which are kept apart by spacer threads, also known as pile threads. This way the shoulder pad reduces pressure and improves ventilation, so that you can shoulder your bag without sweating under a heavy weight.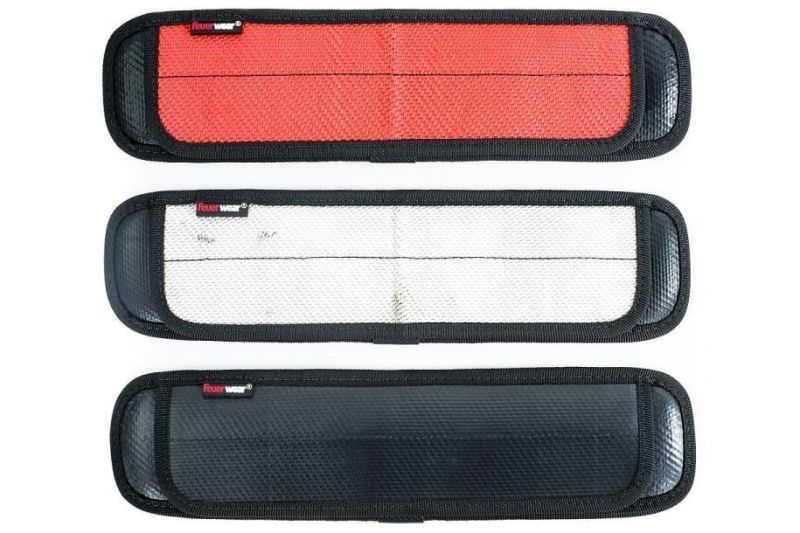 Three colours
A shoulder pad to suit everyone
Tom is available in red, white and black. And as each shoulder pad is made of a different piece of fire hose, it is of course also a one-of-a-kind piece, as unique as its wearer.
Shop now
Height: 7.0 cm
Width: 28.0 cm
Depth: 1.5 cm
Weight: 93 g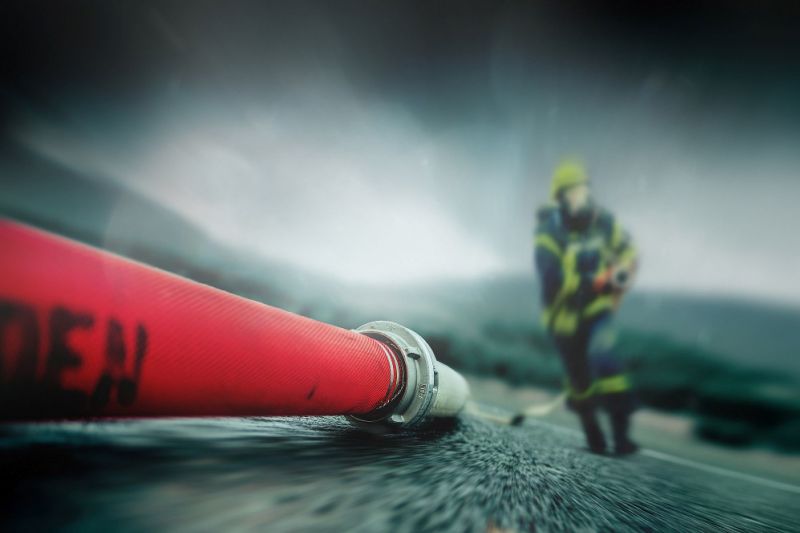 Individual lettering and traces of use
Shoulder pad Tom is as unique as you are
The unique markings from numerous fire stations and traces of use on firefighting missions make every shoulder pad Tom a one-of-a-kind piece.
Learn more about the material
More about product care
Find your unique product in our online shop
You better combine it
Show your individual style and combine your shoulder pad Tom with a Feuerwear bag.