<!- #noinput -->
Every Feuerwear product tells its own, heroic story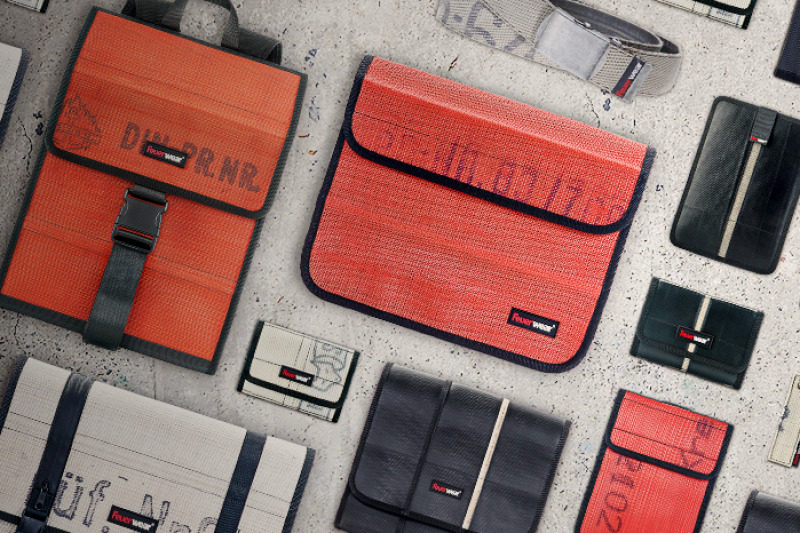 Your Feuerwear product is as unique as you are
Before the decommissioned fire hoses become Feuerwear products, the material has performed countless heroic acts in the line of fire-fighting duty. This leaves behind unique traces, making every Feuerwear product a one-of-a-kind piece with its own heroic history. Which means that your product is as unique as you are.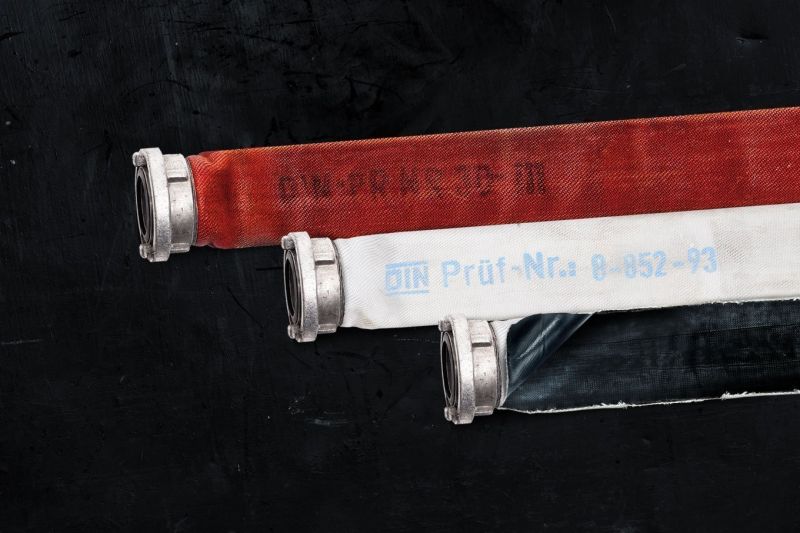 Colours
Unique products in red, white and black
You can get your Feuerwear products in 3 different hose colours red, white and black. To produce Feuerwear products in black, we turn the hose inside-out. The hoses are lined with black rubber.
Individual markings
Our fire hoses are characterised by different types of hoses, prints, verification numbers and individual markings. That is what makes every Feuerwear product a unique one, telling its own, heroic story. Your unique Feuerwear product is as unique as you are.
Learn more