For firefighters like you! Pager case Roger made of used fire hose – the only one of its kind in our legendary Feuerwear quality. Super sturdy, practical and a true eye-catcher with every outfit.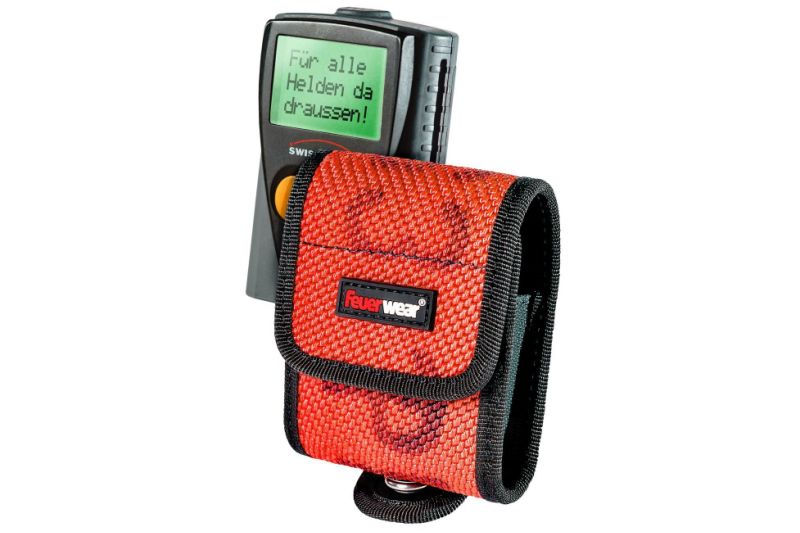 Compatible devices
Pager case Roger is perfectly suited for these pagers:
Swissphone "Boss" series: all models
Swissphone "Quattro" series: all models
Swissphone "Hurricane" series: all models
Swissphone RES.Q
Swissphone s.QUAD
Selectric Polarion extended
Selectric Polarion basic
Oelmann/ Motorola LX 4
The following pagers fit pager case Roger in landscape format:
E*Message E*Alarm V
EuroBOS Mars
EuroBOS Zeus
Or any devices with the following dimensions:
9.0 cm x 5.7 cm x 2.5 cm (HxWxD)
Go to Shop
"I just love the Roger pager case.
Not even Carlos can chew it up!"
Sabrina Behrends, wild animal keeper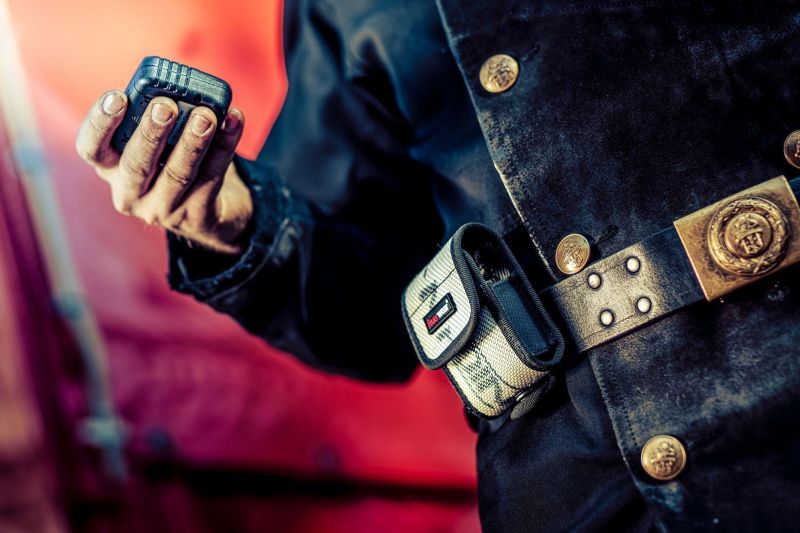 Ready for rescue
Pager case Roger reporting for duty
Roger is the pager case that firefighters need. Pager case Roger with Feuerwear quality keeps you ready for the uncompromising on-call service. Thanks to the recycled fire hose, pager case Roger has an authentic fire department story, just like you, and fits any work or casual clothing.
Learn more about hose
Go to shop
"The Roger pager case is tough – it doesn't even mind soot.
An eye-catcher on my work clothes."
Sebastian Dückers, chimney sweep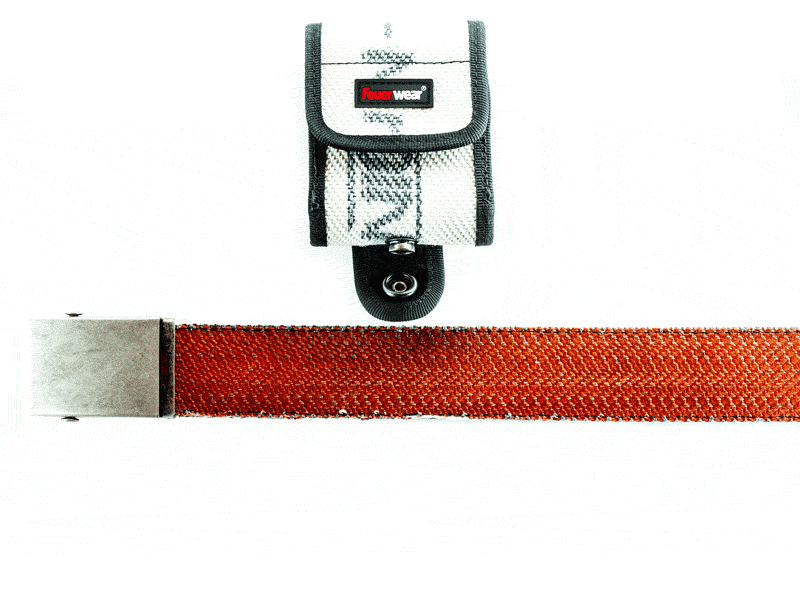 The practical belt loop
Hands-free and ready for action
Thanks to its wide Velcro fastener, Roger's cover flap can be opened and closed easily with one hand, while the belt loop holds your pager securely in place with its heavy-duty press stud. All-round tight seams ensure the usual long durability of the unique Feuerwear products.
Find Bill belts in our shop
Go to Shop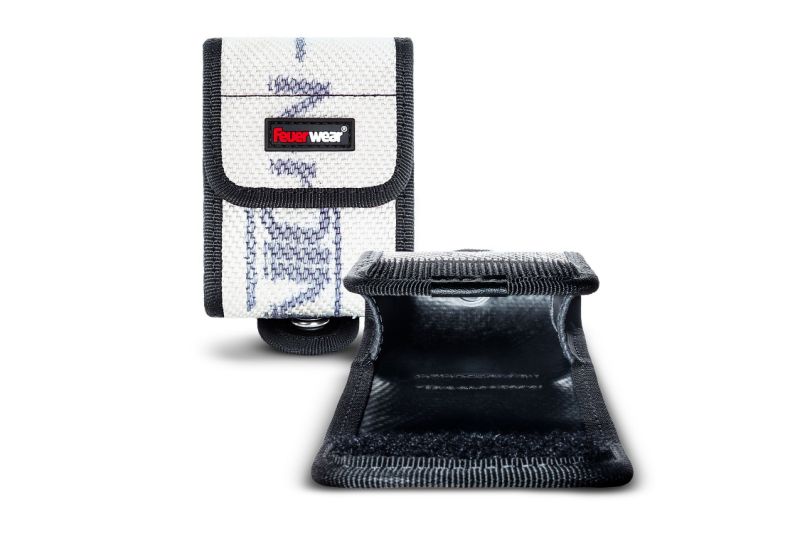 Dimensions & weight
Pager case Rogers design allows you to easily insert or pull out your pager.
For devices up to (HxWxD): 9.0 cm x 5.7 cm x 2.5 cm.
Inside dimensions (HxWxD): 9.0 cm x 5.7 cm x 2.5 cm
Outside dimensions (HxWxD): 9.5 cm x 6.7 cm x 3.0 cm
Weight: 58 g
Go to Shop
Find your unique product in our online shop