Unique, practical, compact and robust - Frank is small enough for everything! Fits into almost any pocket and brings the essentials to the point.
BUY NOW





New: wallet Frank
A clever design that brings lots of space to small dimensions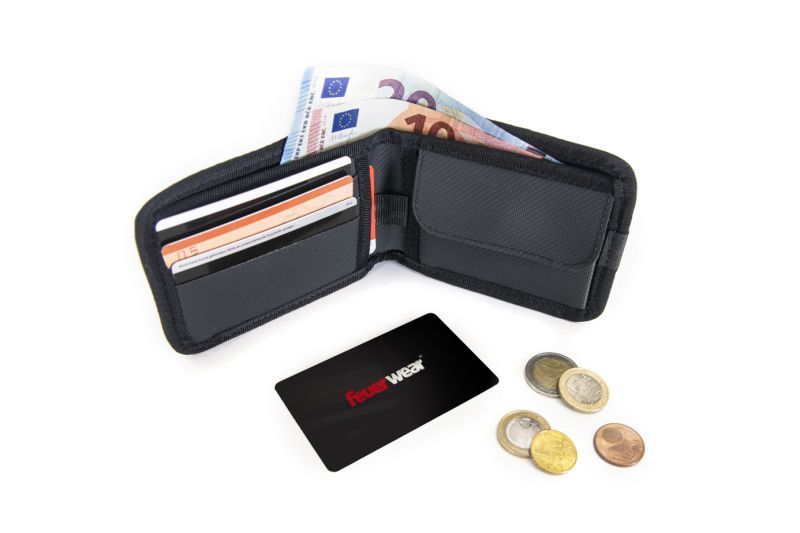 Small enough for everything!
Sophisticated design brings lots of storage space to small dimensions
Frank is pure pragmatism. Cards, bills, change – everything has its place in the smallest space and is easily accessible when you flip the wallet open.
The exterior is made of particularly robust fire hose that spent years braving all the elements. So you can be sure Frank will always be a dependable companion in your busy day.
Go to Shop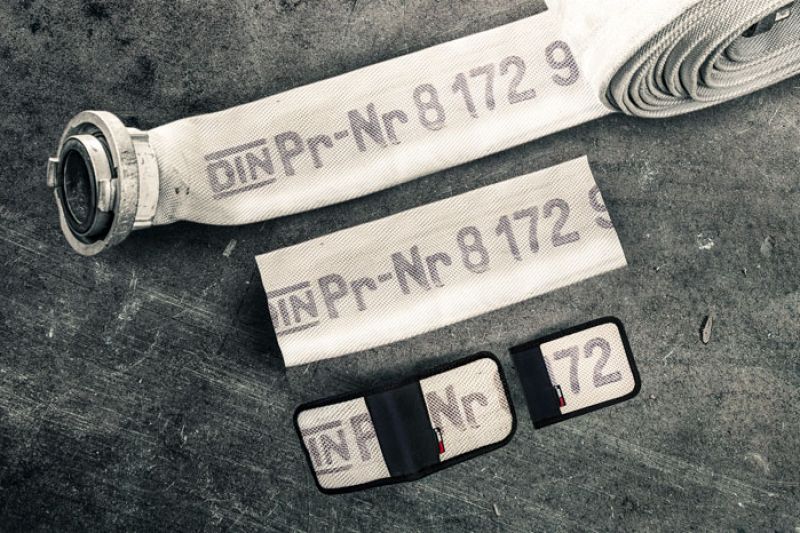 Every Frank is unique
Individual markings and traces of use
Frank has literally gone through fire for you – which everyone can see! We make the exterior of Frank out of a truly heroic material: recycled fire hose.
It has collected traces of use and markings over the years, which makes every Frank an entirely individual and especially durable unique product.
Go to Shop
More about fire hose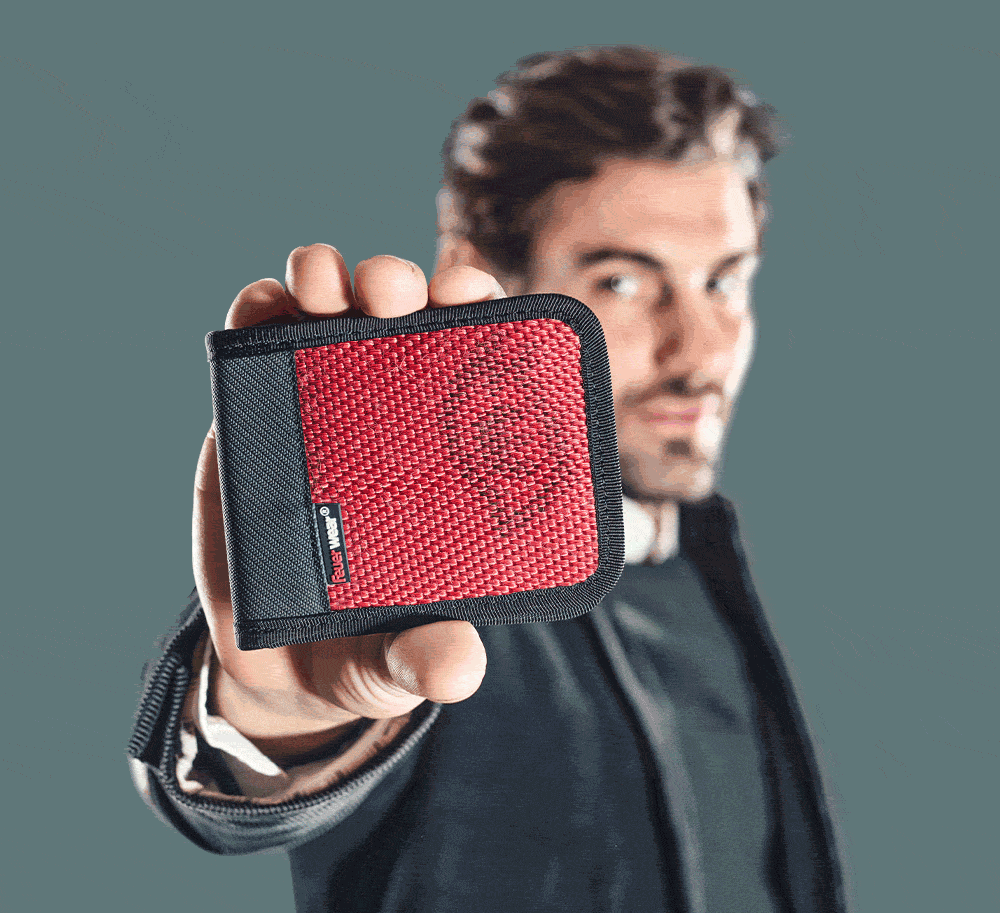 Sustainable all round
We save fire hose from final decommissioning and give it a new purpose in life. And we pay special attention to the quality of our workmanship.
This way we can give you a wallet that will accompany you for as long as possible. This is good for the environment and your wallet – literally.
Go to Shop
More about upccling
Frank in 3D!
Tap or click to view Frank from all sides. Zoom with two fingers or your mouse wheel.
Outside dimensions (HxWxD): 9.50 cm x 12.00 cm x 1.00 cm
Weight: 105 g
Find your unique product in our online shop: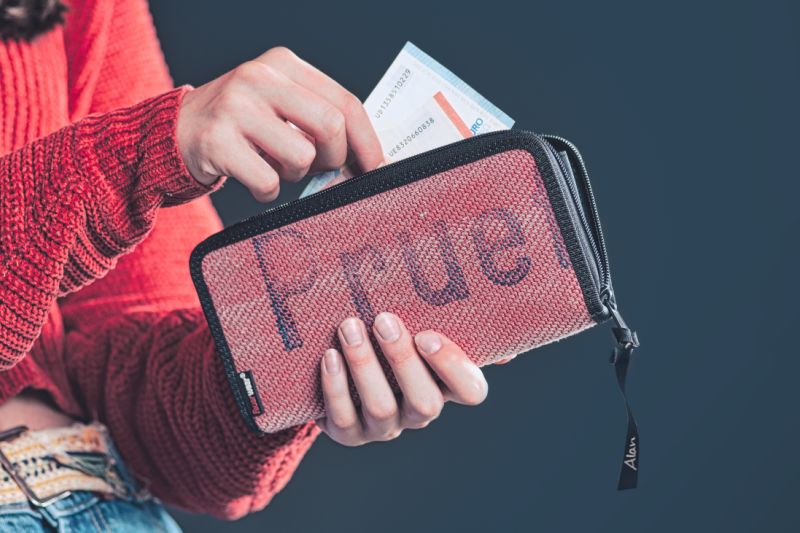 Women's wallet Alan
Women's wallet Alan made of recycled fire hose is convincing due to its stylish design and many practical details. Alan looks like a bigger version of Alex.
Go to Alan
Go to Shop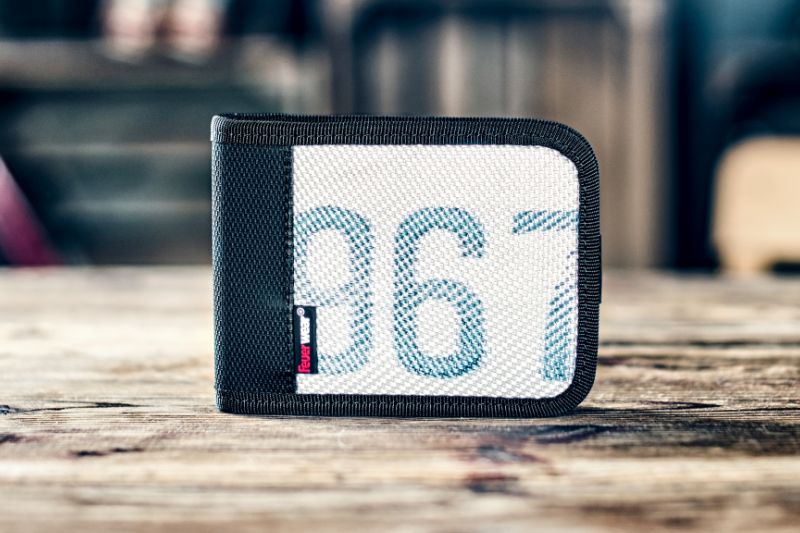 Men's wallet Fred
Fred is your wallet made from fire hose, with high-quality handcrafting and many practical details for your everyday missions.
Go to Fred
Go to Shop