Fire hose belt Bill is the perfect accessories for your jeans. With every Feuerwear belt we provide an old, culled fire hose with a new purpose - and you with admiring looks.
BUY NOW


Bill
The casual belt with a used look
Bill by Feuerwear is made of original recycled fire hose. With its "used look" it is the ideal fit to your jeans and a true eye-catcher. The unique belt has a slider buckle made of nickle-free metal.
Shop now
Easily adjustable length
You can shorten belts Bob and Bill individually to your desired length
Our unique belts are adjustable. To individually shorten your belt, simply remove the buckle and cut the fire hose belt to the desired length, reattaching the buckle after. And your belt is an instant fit.
Cool used look
Your belt joins every mission - making it all the more individual
Your fire hose belts Bill and Bob are as unique as your lifestyle. Thanks to their cool used look they are the perfect mates for any pair of pants - or absolute eye-catchers with any denim skirt.
This belt frays. This used-look is­ part of the Feuerwear design. The fraying ends at the seam. ­If you do not like the fringes, cut them off with a scissor.
Do not use a lighter! A flame may burn the seam and damage your belt.
Shop now
Bill
Width: 4.0 cm
Length: 130.0 cm
Weight: 210 g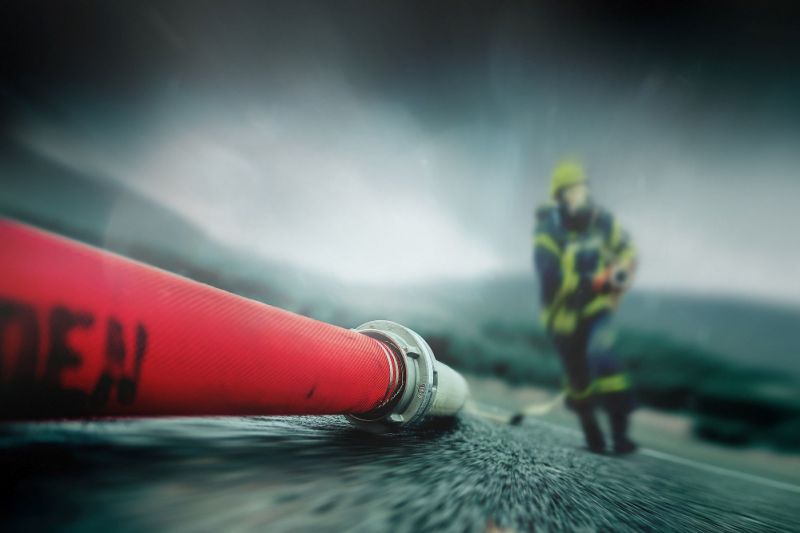 Individual lettering and traces of use
Your fire hose belt is as unique as you are
The unique markings from numerous fire stations and traces of use in firefighting missions make every belt Bob and Bill unique. Your fire hose belt is a one-of-a-kind product and as unique as you are.
Learn more about fire hose
More about product care
Find your unique belt in our online shop
Reviews
Belt Bill

5

Very nice belt! Use it every day!

Belt Bill

5

Great belt! I use it all the time. <br />
Unfortunately my pinbuckle broke. Game over? No! I emailed feuerwear and without questions asked they sent me a replacement. Awesome company! 10/10. Will buy again.
Write your own review
More interesting products for you