Flexible storage space, comfortable padding and a distinctive urban design with recycled fire hose – that's Eric, your everyday companion!
BUY NOW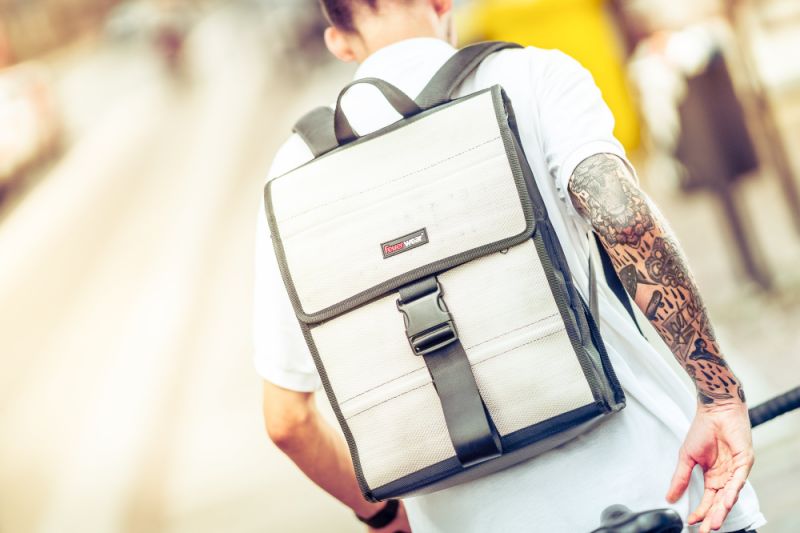 Long-awaited and now finally here!
The stylish city backpack from Feuerwear
No matter how much – or how little – stuff you want to shoulder on your way downtown, on your bike or when going to the uni: backpack Eric takes it all in stride, all the while looking stylish. The distinctive urban design combined with recycled fire hose, makes Feuerwear Eric a one-of-a-kind backpack.
Shop now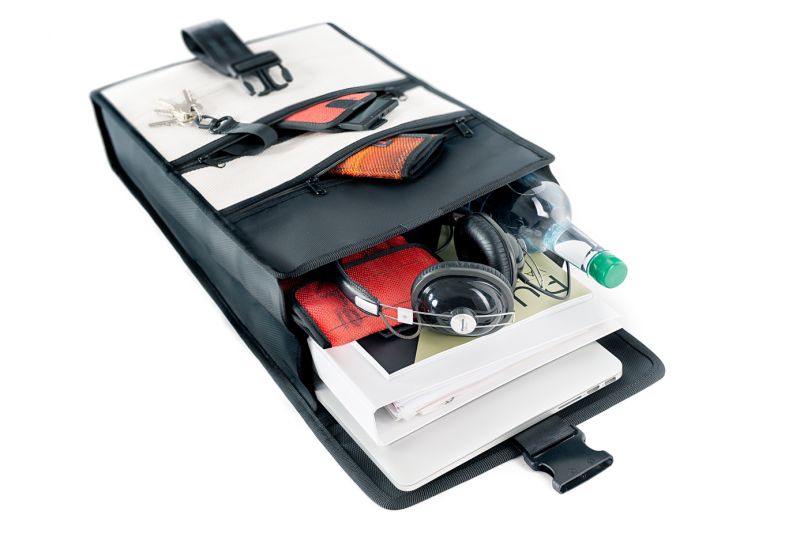 A compartment for every purpose
Eric helps you fight chaos in your backpack
With its four compartments, daypack Eric offers enough space for all your important stuff. The outer zippered compartments are perfect for keeping your mobile phone, wallet and other small items. Of course the highlight with Eric is its resizable main compartment. From your sports kit to your weekly groceries, everything fits comfortably in this backpack made of fire hose. And you can use the 15" laptop compartment, even when Eric is pretty full already.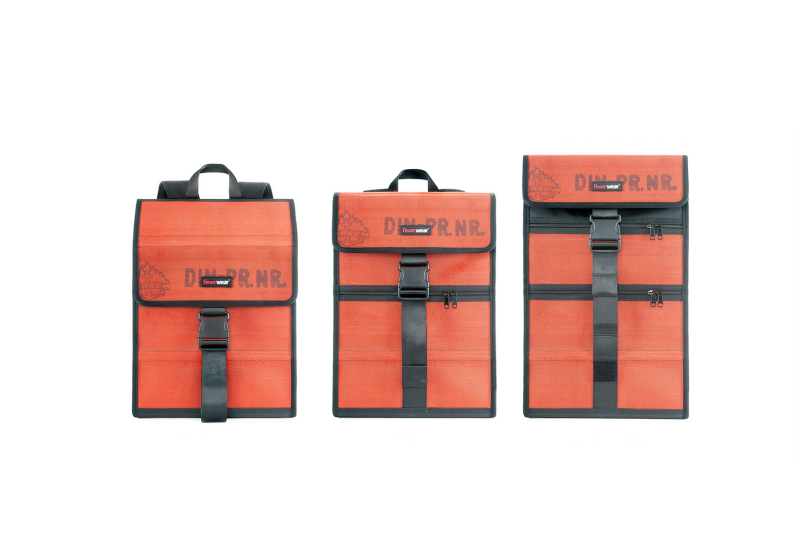 Eric is as dynamic as your lifestyle
More than a city backpack
Feuerwear backpack Eric is ready for every mission, whether at the uni, on travels or downtown. Thanks to its flexible size, you can increase the holding capacity of this designer backpack from 17 to 23 liters. Eric stays always slim while providing ample storage space. Width: 31.5 cm Height: 43 – 51 cm (variable fill height) Depth: 13 cm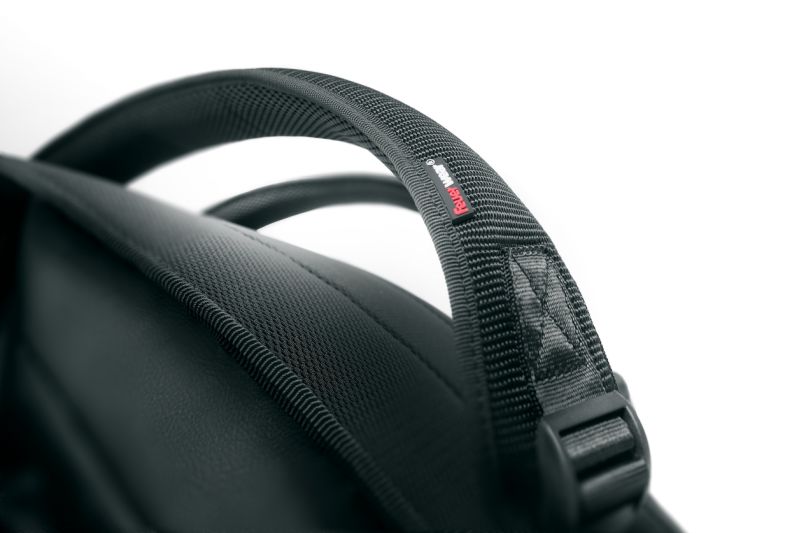 The strap system for everyone
Adjust Eric for a perfect fit
The belt system of backpack Eric can be adjusted to your body size, therefore guaranteeing a perfect fit. With the well-padded shoulder straps, you can easily carry more weight and still arrive comfortably at your destination.
Shop now
Outside dimensions (HxWxD): 43/51 cm x 31.5 cm x 13 cm
Inside dimensions (HxWxD): 49 cm x 30 cm x 12 cm
Weight: ca. 1.450 g
Strap length: 90 cm
Capacity: 17-23 l
Our material: recycled fire hose
Sturdy and unique
For years the fire hoses helped save lives in countless fire-fighting missions. They were dragged through rubble and mud and had to withstand ­flames and heat and transport many thousands of cubic metres of water. The individual markings of various fire stations and traces of fire-fighting missions make each Eric backpack truly unique.
Learn more about fire hose
More about product care

Find your unique product in our online shop
Reviews
Backpack Eric

5

I got my Eric bag around 10th may 2017. Since then, it became my everyday bag, and as of today (31th july of 2020), it still looks and holds as good as "new". I do not particularly take care of it, I'd even say that since it's so robust I even take a little less care of it than my former bag. I bring it literally everywhere: at work, on week-ends, on bike rides, on hikes, when I'm out for shopping, when I go out in the city... It's simple: I have it on my back nearly everytime I'm out of my house or out of my office. It replaced everything but my wallet. I put it into the washing machine two times since I bought it to clean it thoroughly. I initially chose the Eric because its size was a perfect match to hold my Thinkpad x260 plus other stuff I needed for work, but now I stuff everything inside, and it can hold so much thanks to the extensible opening. I didn't used the "velcro" that holds the belt of the buckle much (around 100 cycles), so it's still very good, I don't know about intense use though. The buckle though was intensively used, I think it went over 1k cycles but it still have a strong grip. I highly recommend this product, I got it for 169€ and it is more than worth it.

Backpack Eric

5

It's the best bag i ever bought or at least the toughest one i ever own. I order my one 3 years ago, i cary it with me every single day i need backpack, and it agged very well. Every thing is still in order and water resistant. I frankly love this bag.

Backpack Eric

5

Fell head over heels with ERIC - red the mmomment I saw it. ?Love that it is: up-cycled; roommy without bulk; commfortable to wear; sturdy ( doesn't look like a droopy sack - I despise thar????on the light side ...even when filled! Glad I went back for it ????
Write your own review
More interesting fire hose products