Fred is your wallet made from fire hose, with high-quality handcrafting and many practical details for your everyday missions.
BUY NOW





In the past this hose
extinguished fires and saved lives.
And we've made you a wallet from it!
Fred – the wallet made from fire hose

Buy now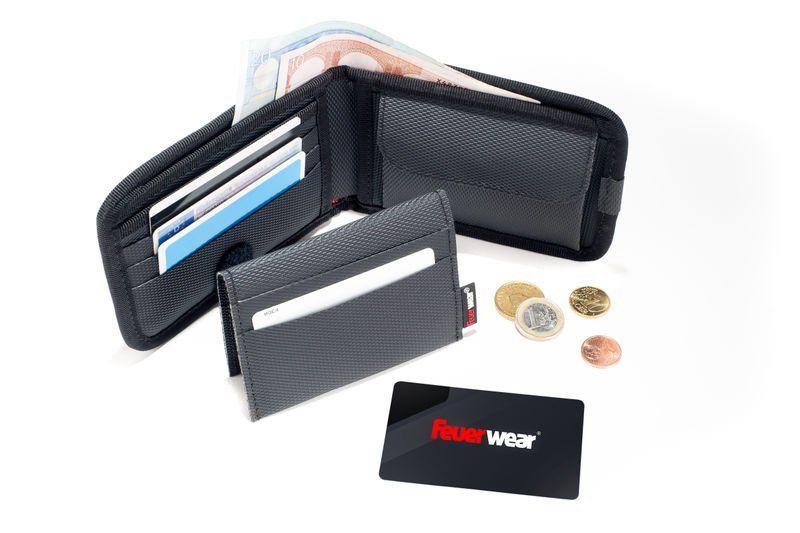 Everything you need.
Wallet Fred keeps all your valuables safe: 11 card slots provide space for your ID card, driver's license and other important cards. Each card slot can hold 2 cards, for a total of 22 cards. The large compartment for bills and a separate change pocket with snap closing keep your money safe. Two large extra compartments for documents (or old ID formats) round off the storage options. Fred provides all this, yet is compact enough to fit in any pants pocket.
Shop now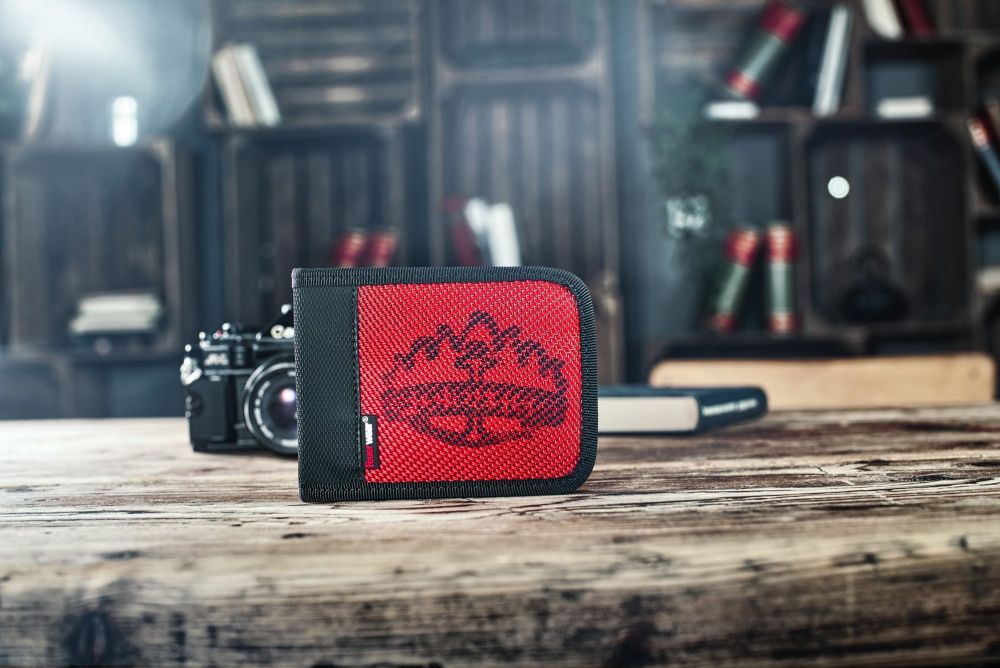 Cool style for cool dudes
Whether fire hose in red with eye-catching markings or stylish in all-black
Original traces of use make every Fred a one-of-a-kind product
Cool style for cool dudes.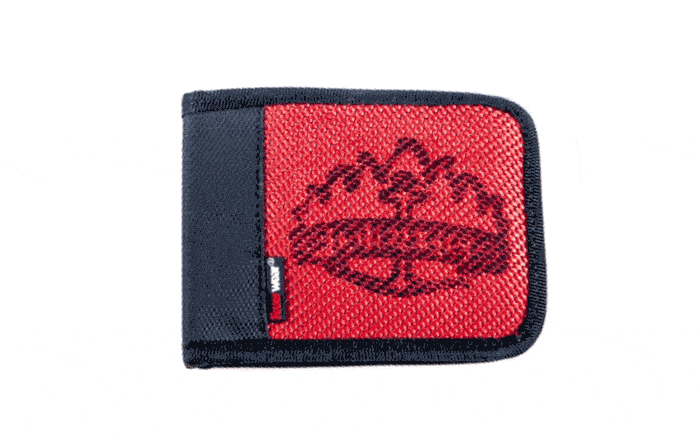 Removable card slots
Fred slims down for you. With 11 card slots including a removable insert for 8 credit cards, you can leave the ones you don't need at home in a safe place. This reduces men's wallet Fred to the essentials – a perfect fit for any pants pocket, weekend getaways with the guys, parties and barbecue evenings. Learn more about the features
Shop now
Fred in 3D!
Tap or click to view Fred from all angles.
Zoom with two fingers or your mouse wheel.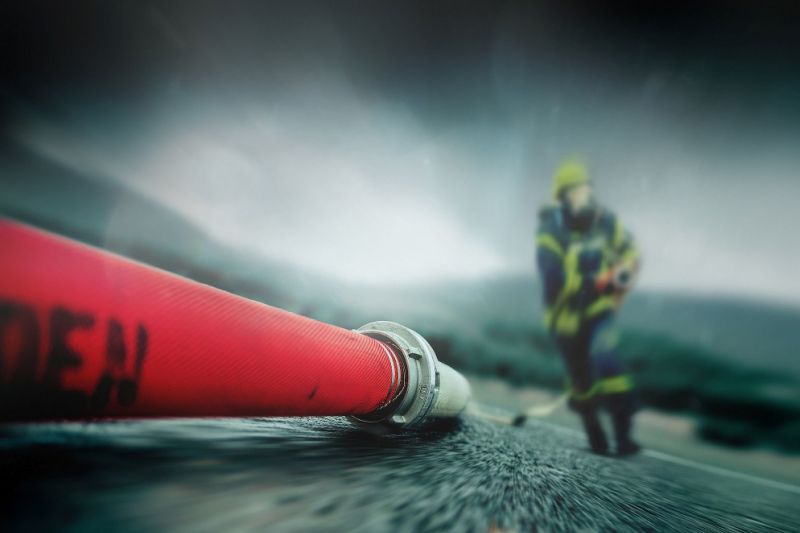 Extremely sturdy
Fire hose is a professional material that must meet the highest requirements. Our material is extremely heat-resistant and so tearproof that it could, for example, tow a 15-ton firetruck. That makes Fred a very durable companion for your everyday missions!
Shop now
More about the material
Outside dimensions (HxWxD): 10.5 cm x 14.0 cm x 2.0 cm
Weight: 175 g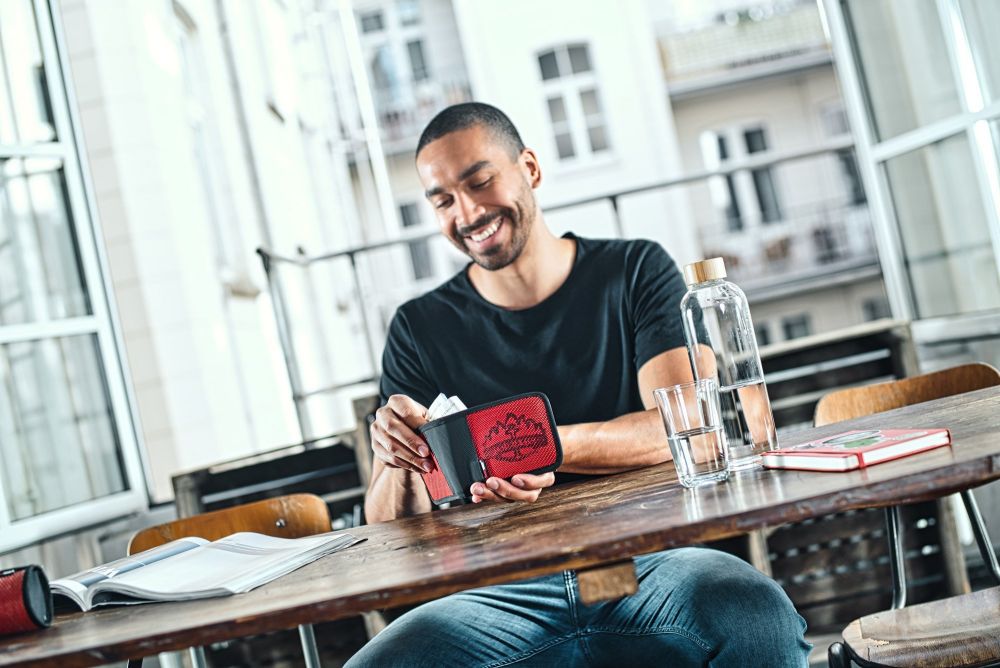 Find your unique product in our online shop
Fire hose with original traces of use. Each Fred is one-of-a-kind.
Reviews
Men's wallet Fred

5

Very good quality and perfect height.

Men's wallet Fred

5

Very Great Wallet, been looking for one of these for years and was on vacation in Germany and came across the vendor in a market, and I am very happy with my purchase and how this wallet is one of a kind. Brilliant Product would recommend as it is a great price for what you get.

Men's wallet Fred

5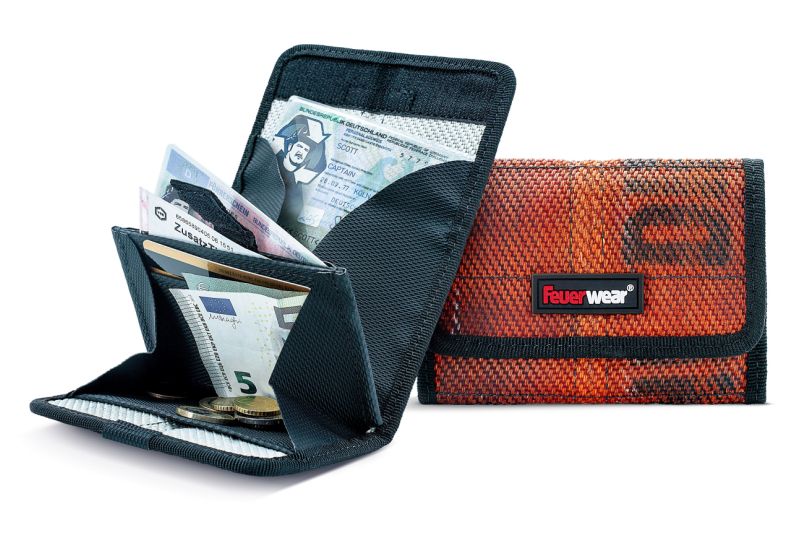 Wallet Tyler
Our space-saving wonder wallet Tyler is the ideal companion for those who wish to carry their one-of-a-kind wallet with them at all times.
Learn more
Shop now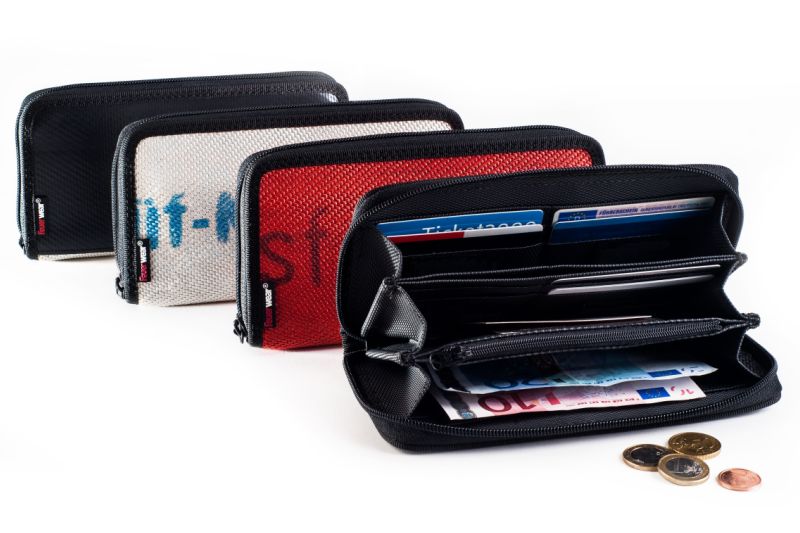 Women's wallet Alan
Our women's wallet Alan offers plenty of room for everything you want to take with you every day.


Learn more
Shop now