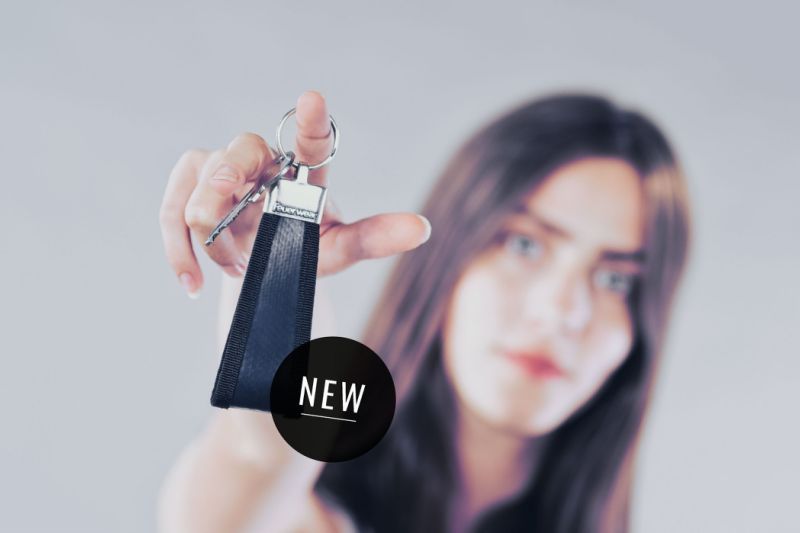 Key fob Sasha
For your everyday missions
We'd like to introduce a new product as part of our women's collection: key fob Sasha! This classy key fob is made of original firefighting hose and metal with a vintage look, which makes Sasha a real eye-catcher and truly one-of-a-kind!
You can casually grab the loop to fish your keys from your bag – making Sasha the ideal companion for your clutch Charlie or the upcoming Phil handbag.
Check out Sasha
Check out our women's collection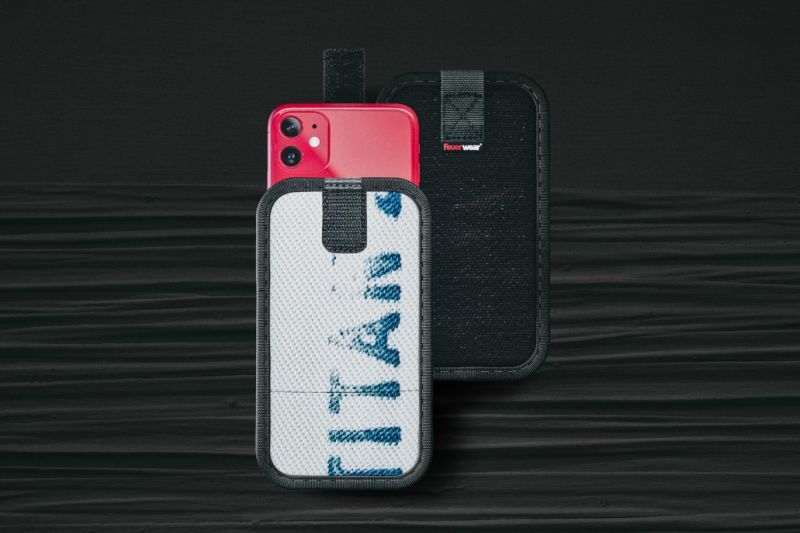 All-round protection with smartphone case Mitch
For your new iPhone 11
All-round protection right from the start, for the new iPhone 11 models. With our smartphone case Mitch made of used fire hose, your iPhone is protected from splashes of water, scratches and damage through dropping. The interior of the smartphone case has a microfiber lining, which keeps your screen and new camera system safe. It also wipes fingerprints off your screen every time you pull your phone out.
We have the right smartphone case Mitch for every iPhone 11 model:
Mitch 9 for iPhone 11 Pro Max
Mitch 11 for iPhone 11 Pro
Mitch 13 for iPhone 11
Check out Mitch
Shop now
Handbag Phil
And even more dynamite for your outfit!
The highlight of our new women's collection is now waiting for you in our shop. Handbag Phil will quickly become your favorite companion on shopping sprees downtown or when meeting up with friends at the café. Phil can be slung casually over your shoulder on its removable strap or held elegantly by its shapely handle.



Check out Phil
Check out our new women's collection
Clutch Charlie
Dynamite for your outfit
Clutch Charlie marks the start of the new women's collection with a brand-new product design. Charlie is now available in the hose colors red, white or black – each one is absolutely unique!
Clutch Charlie comes with a handy detachable carrying strap. This way, you can carry Charlie elegantly in your hand or simply hang the clutch on your shoulder like a slim evening bag – just the way you like it.
This clutch is designed to add that extra edge to your outfit. Want to kick it up a notch? Then fine-tune your look with another unique accessory made of fire hose – key fob Sasha!
Check out Charlie
Check out our women's collection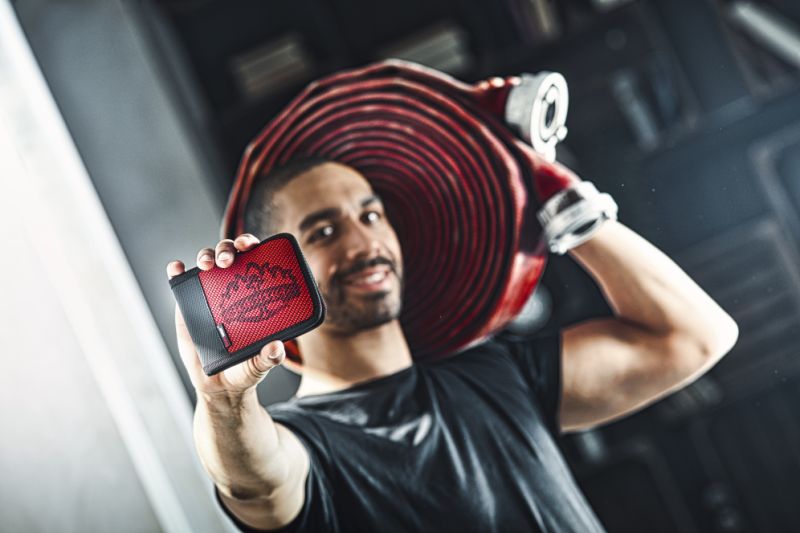 Men's wallet Fred
Everything you need
Men's wallet Fred holds all your valuables for you. Whether cash, credit card or ID card, with Fred you won't forget anything at home. The special feature: removable card slots! Leave all your credit cards at home in a safe place and head into your carefree men's weekend or to the next party.
Check out Fred
Check out more bags
Rolltop backpack Eddie
Rolltop backpack Eddie with its flexible capacity is a game changer for your everyday life. Heading home to repack is a thing of the past. Eddie will accompany you on your day-to-day missions at the uni, the office or wherever you want to go afterwards – no repacking, no overstuffed backpack.
Check out Eddie
Check out more bags
Unique products
We produce one-of-a-kind products from fire hose that has saved lives for many years, while withstanding heat and fire. this has left traces which make every product unique. For this reason we photograph every product individually for our online shop. Find your one-of-a-kind product now!