Sasha is a must-have accessory made of fire hose and sophisticated metal in a vintage look! Sasha perfectly matches Charlie and Phil from our new women's collection.
BUY NOW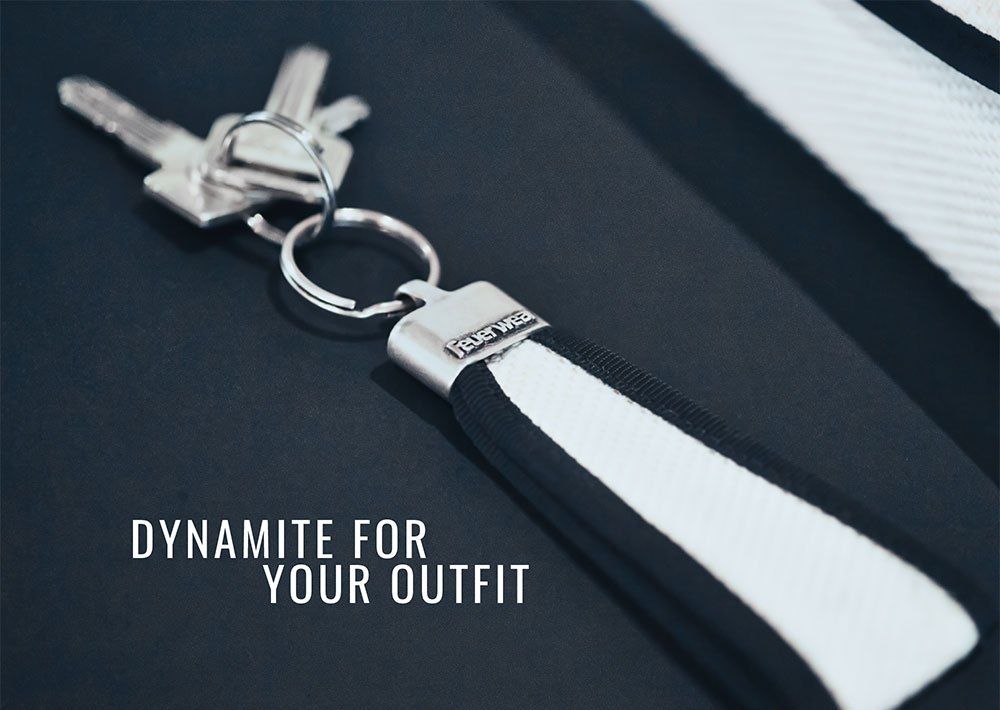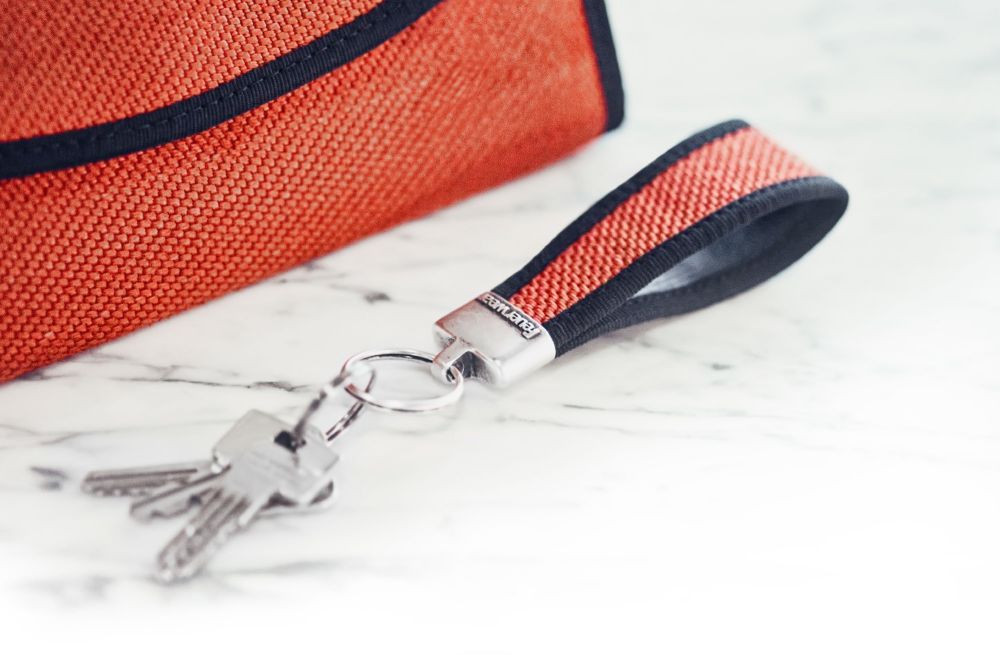 New collection, perfect accessory!
Fits right in: Sasha is the classy companion for our new women's collection.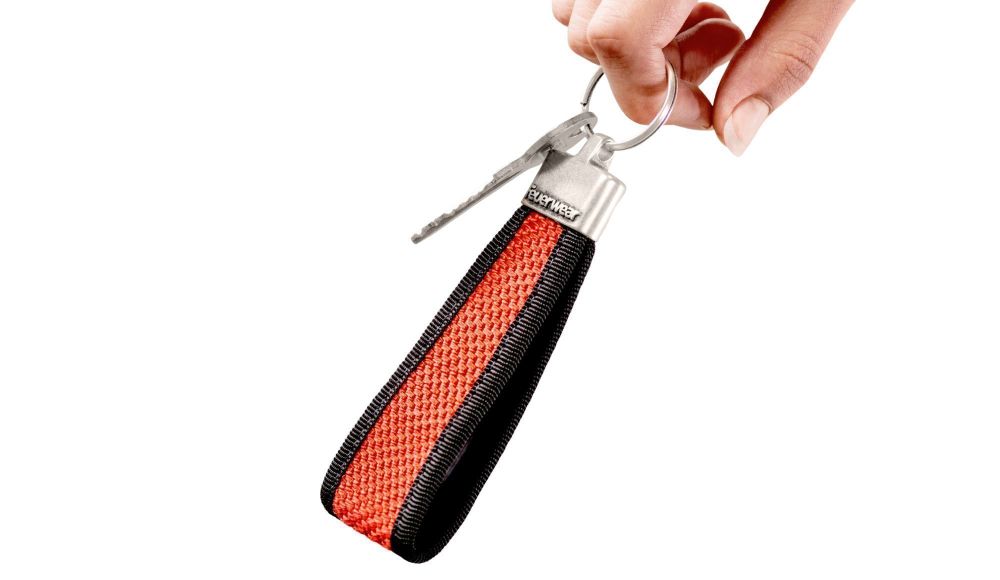 A brand new Feuerwear design
To make Sasha, the special basic material fire hose is formed into an elegantly cut loop and finished with a classic black border. This new, timelessly simple Feuerwear look gives the star of the show room to breathe: real fire hose, indestructible and with a big heart.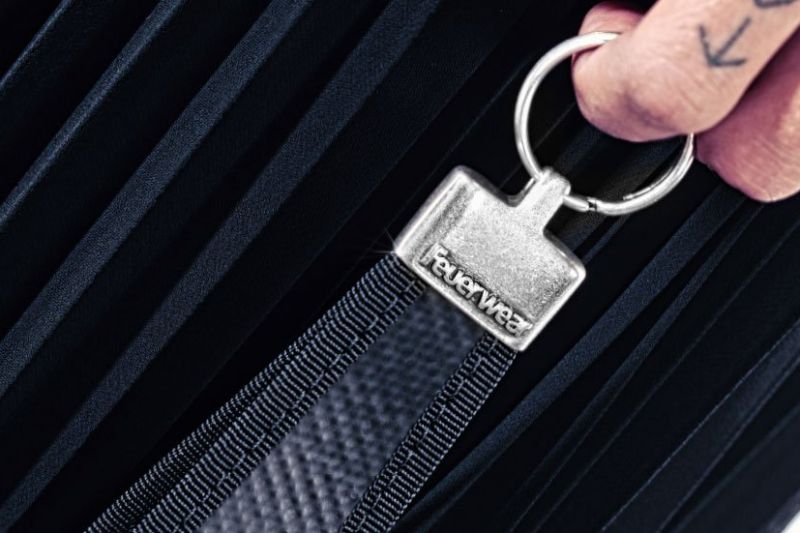 Classy metal accents
The carabiners and metal elements have a discreet, sophisticated vintage look that perfectly matches the traces of use on the fire hose. The metal top is embossed with the Feuerwear logo, which captures tiny light reflections with its slight curvature.
Go to shop
Learn more about Feuerwear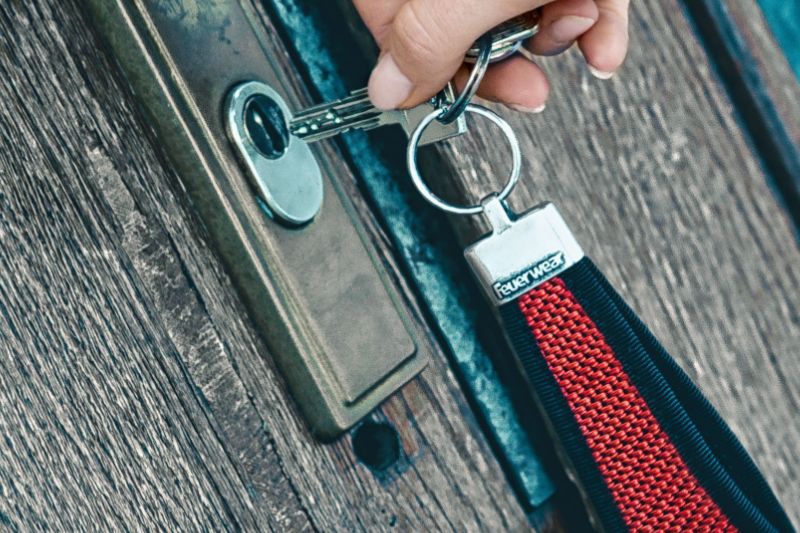 Handy hardware
You can casually grab the loop to fish your keys from your bag or key holder. Sasha turns alongside the key in the lock, as its key ring is flexibly fixed to the loop.
Go to shop
Learn more about functionality
Sasha in 3D!
Tap or click to view Charlie from all angles. Zoom with two fingers or your mouse wheel.
Sasha
Outside dimensions (HxWxD): 14.5 x 4.5 cm
Key ring diameter: 2.9 cm
Weight: 35 g
Choose your one-of-a-kind Sasha!
Fire hose with original traces of use. Now available as a classy key fob.
The new women's collection is here!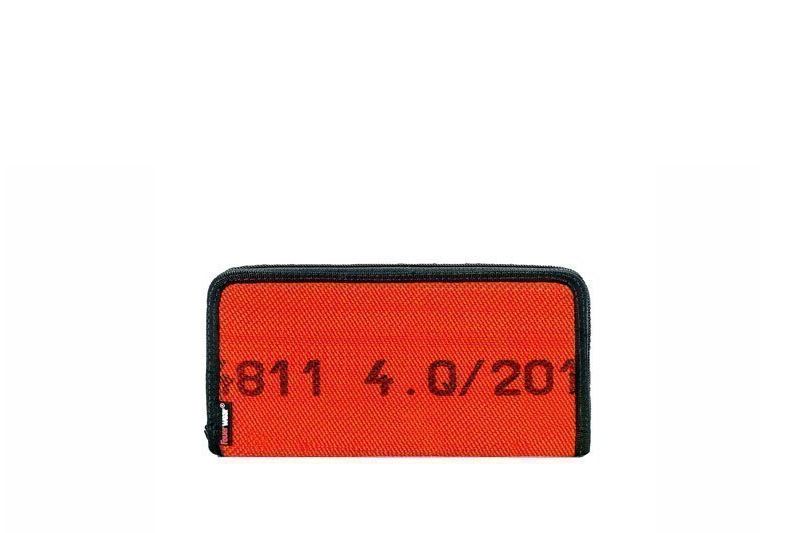 Wallet Alan
With Alan and Sasha you can be sure that the distinctive look of your essentials will leave a lasting impression.
Learn more
Go to shop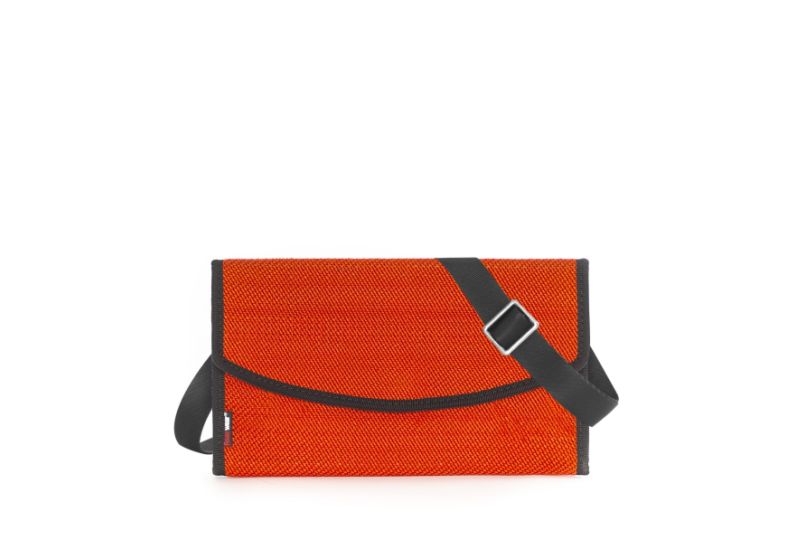 Clutch Charlie
Elegant or casual: Charlie's slim, curved design leaves it up to you to choose and is sure to draw admiring glances.
Learn more
Go to shop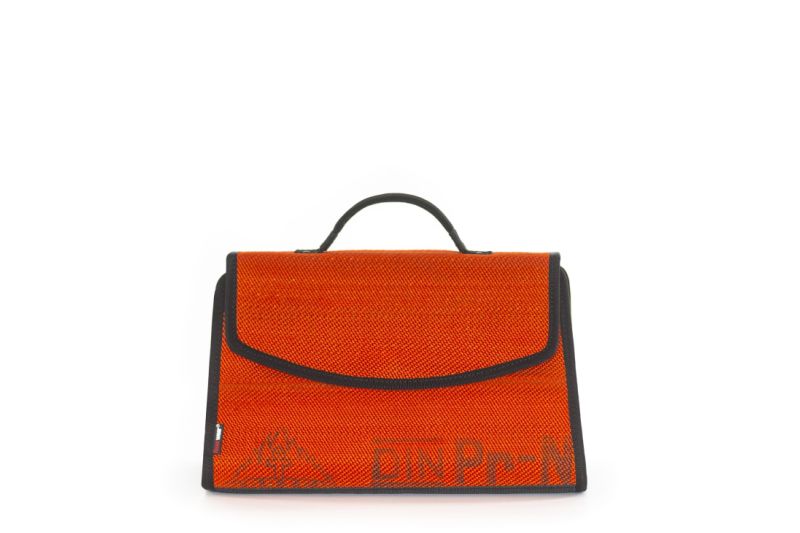 Handbag Phil
You will rarely see a more exceptional bag than Phil. Its unique look and many details will make it your new favorite piece.
Learn more
Zum Shop