Larry is the trendy handbag made of fire hose for individualists - our smallest shoulder bag with big impact.
BUY NOW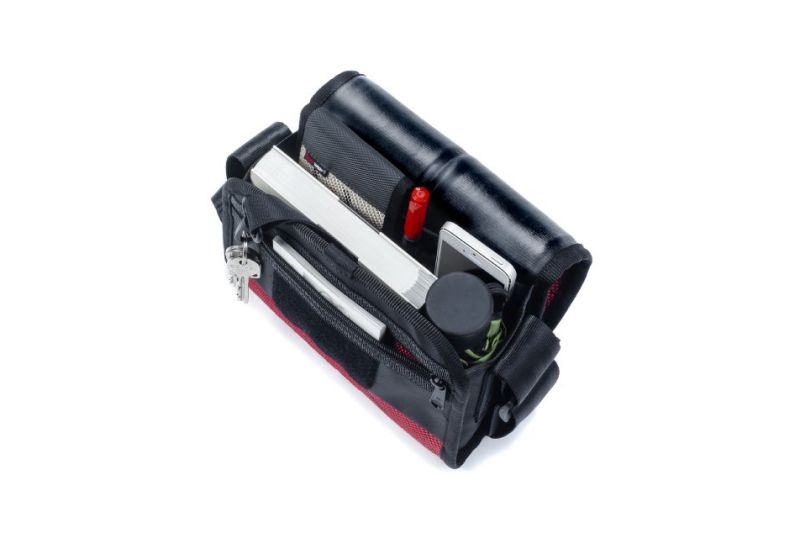 Larry is the small shoulder bag by Feuerwear. With enough storage space for your valuables, it helps you shoulder your everyday duty. Larry is a stylish escort for both women and men. Thanks to the weatherproof fire hose Larry cuts a good figure in all kinds of weather. A wide shoulder strap ensures good carrying comfort. Larry is a bag you're bound to like.
Details
Outside
adjustable shoulder strap
Velcro bag fastener
Inside
large main compartment with two pockets for wallet, camera, small umbrella, mobile phone and more
separate pocket with a zipper, ideal for change, credit card and other important utensils
keyfinder
pen holder
Buy now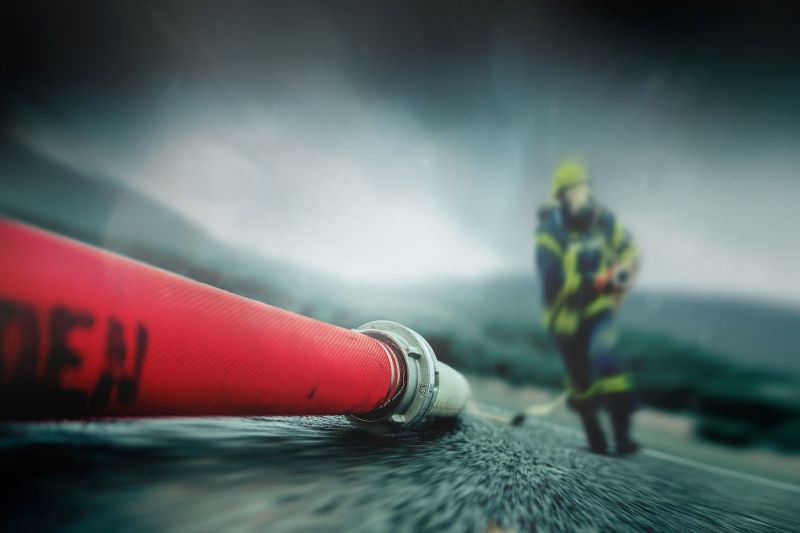 Individual lettering and traces of use
Your shoulder bag Larry is as unique as you are
The unique markings from numerous fire stations and traces of use on firefighting missions make every shoulder bag Larry a one-of-a-kind piece.
Learn more about the material
More about product care
Outside dimensions (HxWxD): 19.0 cm x 24.0 cm x 9.0 cm
Inside dimensions (HxWxD): 18.0 cm x 22.5 cm x 8.0 cm
Weight: 560-600 g
Strap length: 152 cm
Capacity: 3.5 l
Find your unique product in our online shop
Reviews
Larry

5

Excellent small bag. I am very happy with thuis small bag. One of the few small shoulderbags that is perfect for men.

Larry

5

I love my bag Larry.......... very comfortable shoulder strap made from a seat belt, bonkers???? fantastic ethical product made me very happy in so many ways???? thank you ????????

Larry

5

Super contente!
Achat de la petite sacoche Larry, pas si petite que ça d'ailleurs:)) elle est peu encombrante et tout y rentre.
J'adore le look!
Bonne qualité et bonne finition. Ne craint pas la pluie.
Livraison dans les temps.
Très satisfaite.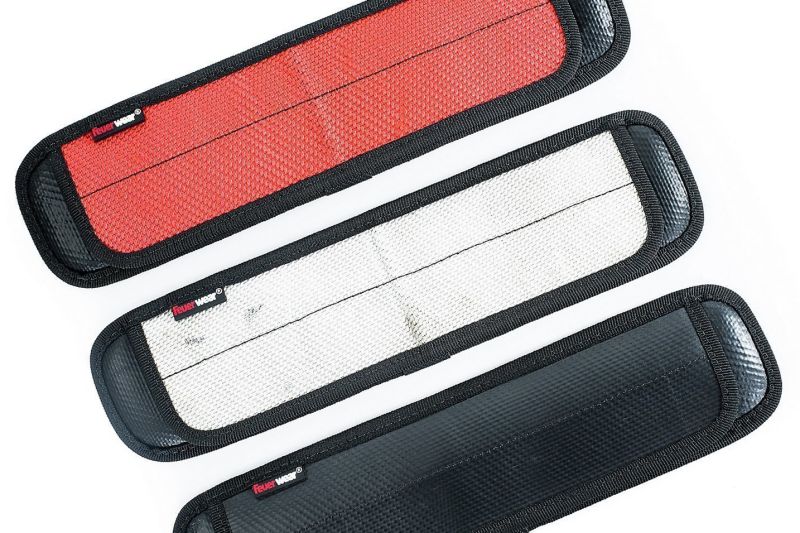 Shoulder pad Tom
Makes heavy loads feel lighter
Removable shoulder pad Tom makes even the heaviest load feel light. It can be added to any Feuerwear bag quickly and easily with a Velcro strip.
Learn more
Shop now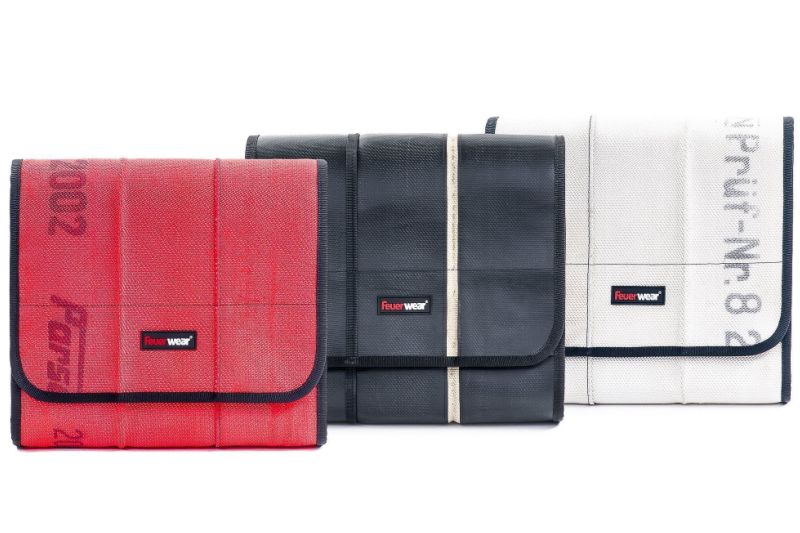 Walter
Spacious shoulder bag Walter made of recycled fire hose. For your everyday active duty.
More information
Shop now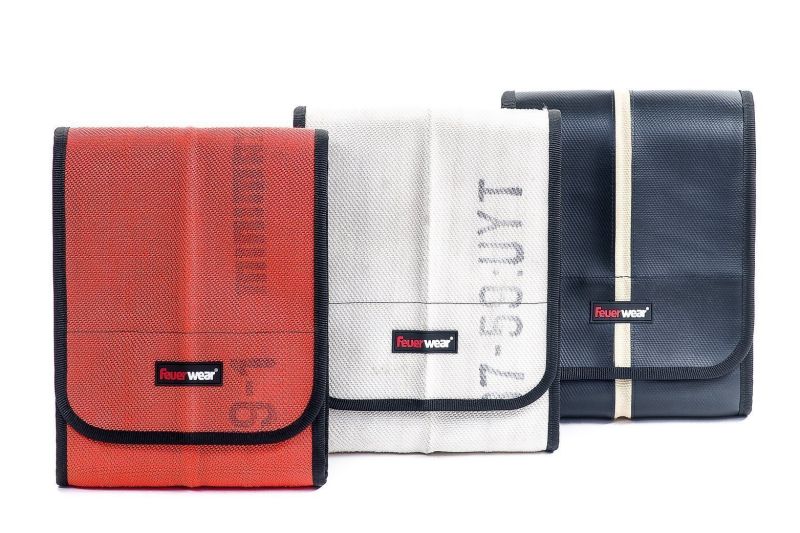 Jack
Narrow shoulder bag Jack made of recycled fire hose. For men and women - for you and me.
More information
Shop now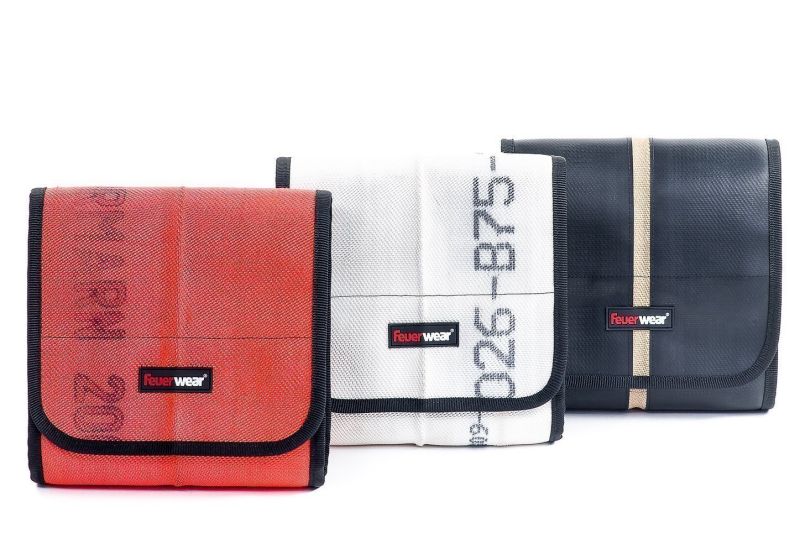 Carl
Large enough to hold your wallet, mobile phone, keys and a snack, yet small enough to carry Carl with you at all times.
More information
Shop now