Wallets made of fire hose
Individual traces of use. Sturdy, practical and produced sustainably. All of this speaks for our wallets – not to mention the interested looks you'll get at the checkout.
BUY NOW
We're expanding our range of products!
Alex and Frank. These two compact formats are joining our wallet family and are here to support your digital lifestyle. As always, available in white, black or red.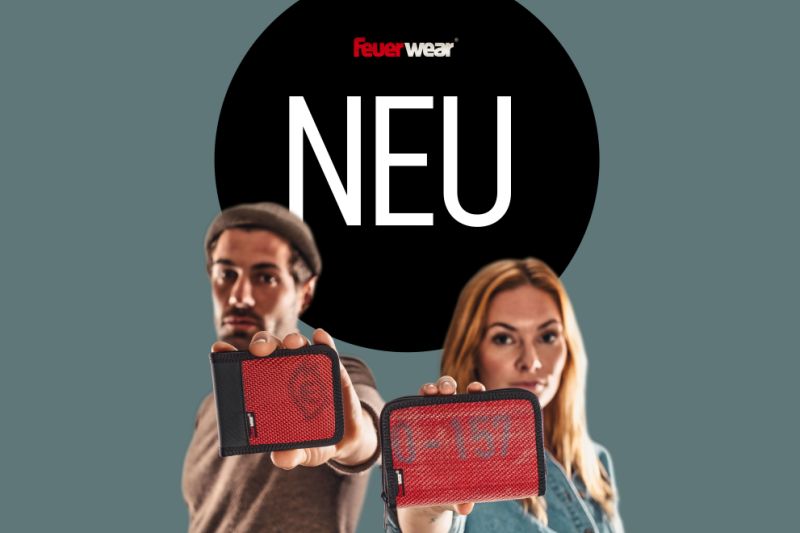 Alex and Frank
New and compact
Today's important documents usually have a debit card format. And instead of using debit cards, many people are using their smartphones. Everything is changing. Everything is becoming more compact.
So are our wallets. Which is why we present you with Alex and Frank, the space-saving siblings of Alan and Fred!
They are just as unique and sturdy. But more compact.
Alex will be available in our shop from 21 October and Frank from 4 November.
Five wallets for every purpose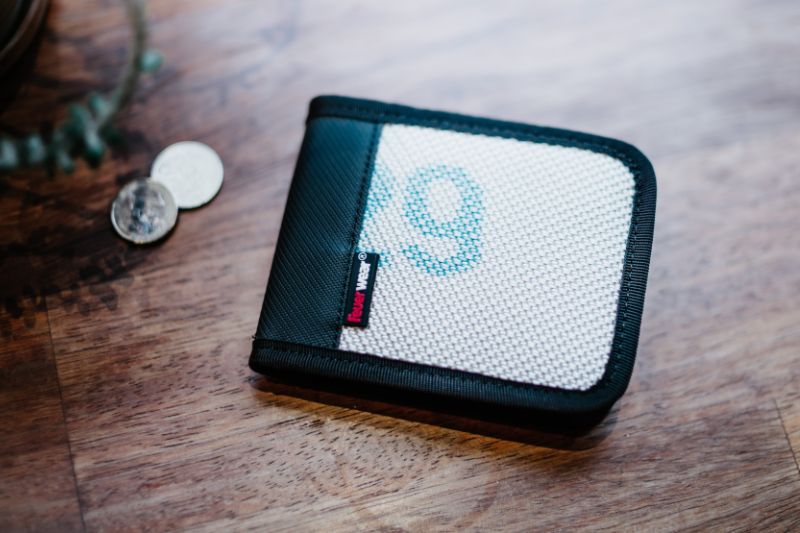 Wallet Frank
Frank stands for functionality – which says it all. All your bills, coins and up to 7 cards can be easily stowed away. A convenient card compartment with a pull-out tab holds 4 cards for quick access. There is an additional compartment for three more cards.
More about Frank
Go to Shop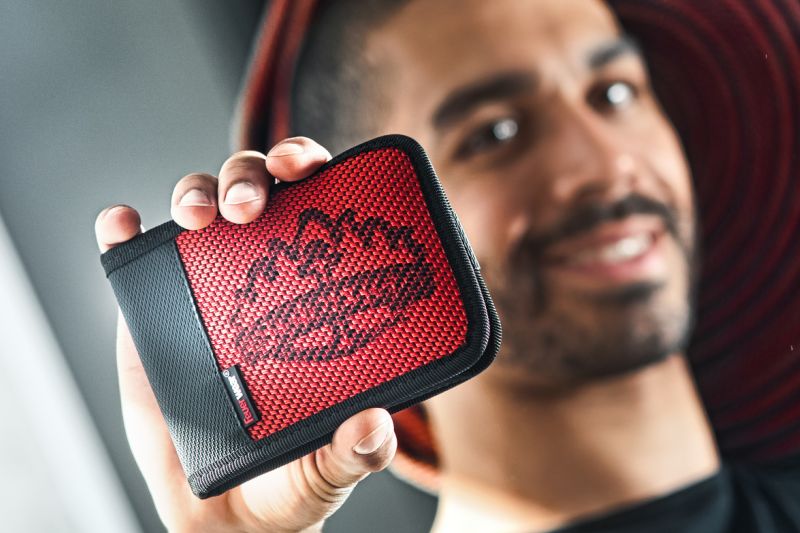 Wallet Fred
Our bestseller in a distinctive look with a removable card holder. Wallet Fred offers space for up to 22 cards and has a separate coin pocket. The individual traces of use of the fire hose give Fred the finishing touch.


More about Fred
Go to shop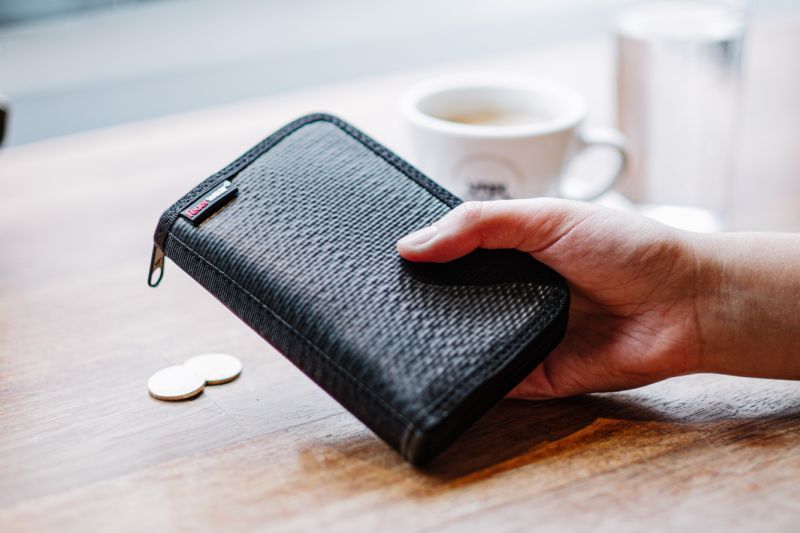 Wallet Alex
Alex is the handier version of Alan. Its exterior is made entirely from fire hose with a zipper running along the edges. Inside are two compartments for bills, one for coins and six card slots.



More about Alex
Go to Shop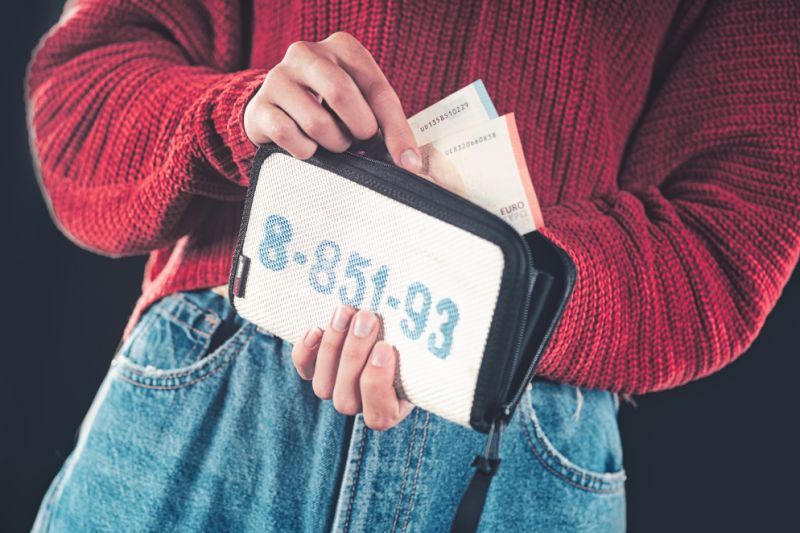 Women's wallet Alan
The spacious women's wallet, providing all the room you need not only for your cash and cards but your essentials as well. It can also be used as a clutch!
More about Alan
Go to shop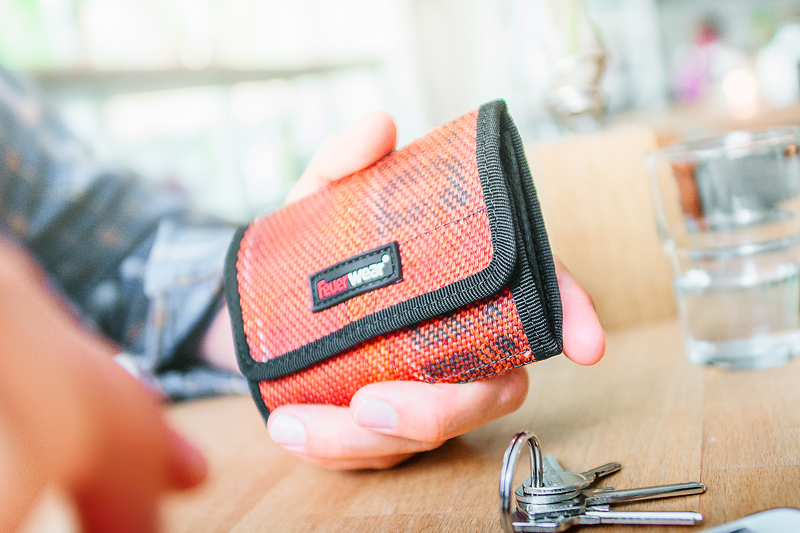 Wallet Tyler
The wallet made of fire hose in a folding design has two spacious cash pockets and a window compartment for optimal overview.
More about Tyler
Go to shop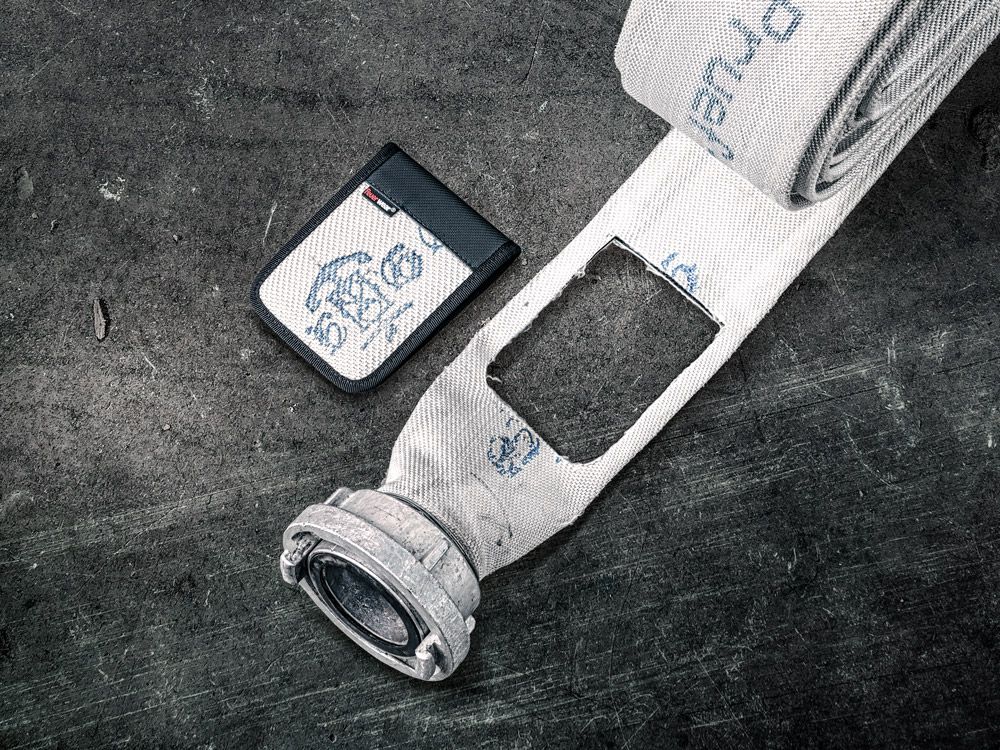 Every wallet is field-tested and unique
Your new wallet went through fire for you
After years of saving lives and fulfilling its duty, the fire hose is given a new purpose. We turn it into sturdy and sustainable wallets, which still bear the traces of their heroic past.
More about the material
More about upcycling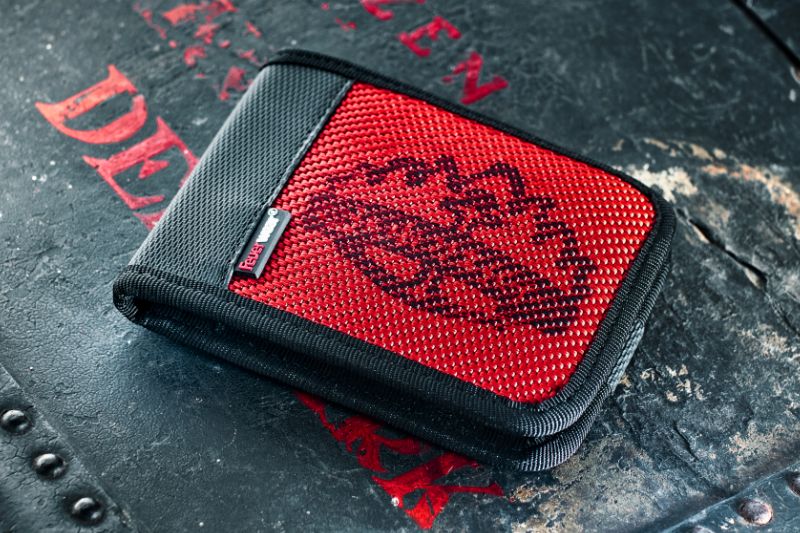 Wallet Fred
Everything you need
Wallet Fred keeps all your valuables safe: 11 card slots provide space for your ID card, driver's license and other important cards. Each card slot can hold 2 cards, for a total of 22 cards. Fred slims down for you. With 11 card slots including a removable insert for 8 credit cards, you can leave the ones you don't need at home in a safe place.
More about Fred
Go the shop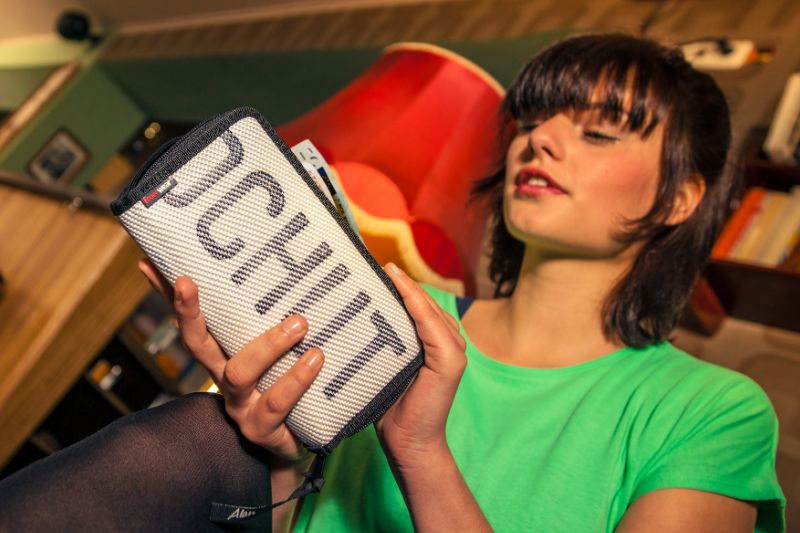 Women's wallet Alan
Spacious and made of fire hose
The spacious women's wallet is the biggest one in our range of wallets. EC cards, credit cards, assorted customer loyalty cards, cash, driver's license, ID card, insurance card and everything else you need. Your women's wallet becomes the perfect escort for the days and evenings. For parties and long club nights, you can repurpose your Alan by Feuerwear to use as a clutch.
More about Alan
Go to shop