Fire hose organizer Pete is your compact crew member for university, customer appointments or meetings. It offers plenty of space for all your documents, writing utensils and admiring glances.
BUY NOW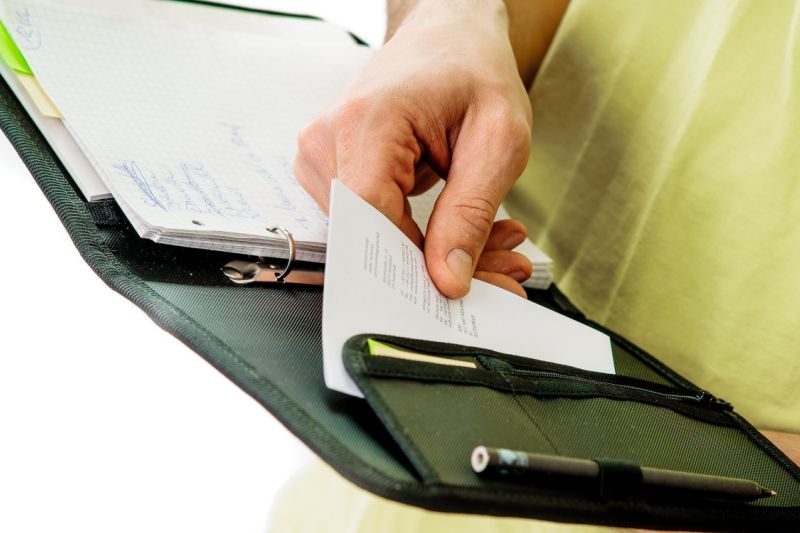 Compartments
Everything in the right place
Inside organizer Pete offers ample space for your documents – and more. In a flap on the left side are two compartments for business cards, your student ID or cafeteria card, as well as a zippered pocket for small change or a USB stick. The organizer comes with a pen made from recycled paper in an integrated pen holder. Inside the flap you can wedge loose papers, letters or the invitation to your next party.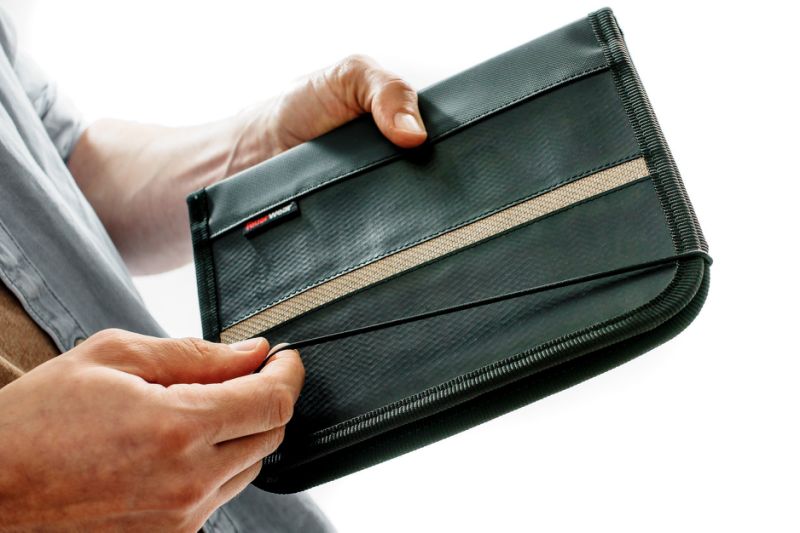 Elastic closure
The simple and elegant closing
When you're out and about the elastic closure prevents your organizer from falling open.
Buy now
Pete A4
Outside dimensions (HxWxD): 3 cm x 25.5 cm x 33.6 cm
Weight: 820 g
Pete A5
Outside dimensions (HxWxD): 2.8 cm x 19 cm x 24.6 cm
Weight: 490 g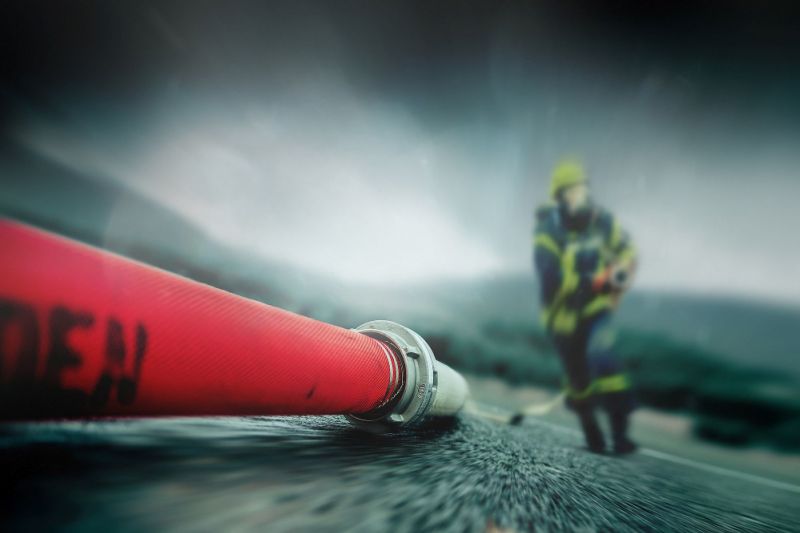 Individual lettering and traces of use
Make every organizer Pete unique
The unique markings from numerous fire stations and traces of use in firefighting missions make every Feuerwear Pete a one-of-a-kind piece - and your organizer unique.
Learn more about fire hose
More about product care
Find your unique product in our online shop
More interesting products for you