An absolute eye-catcher in any lecture hall, classroom or office: Paul is the stable pencil case made from used fire hose.
BUY NOW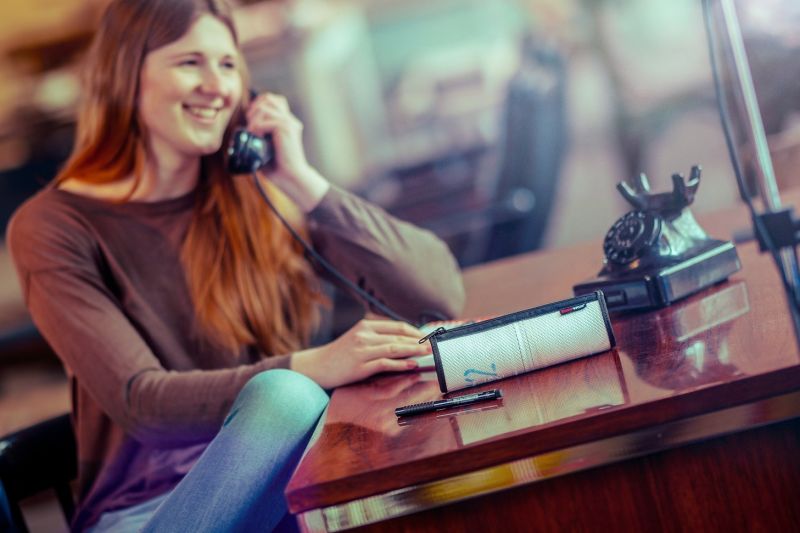 From the fire station to your desk
Graduate in style
Rummaging for loose pens in desk drawers is a thing of the past. Paul is the ultralight pencil case made of sturdy fire hose. It used to service the fire department by transporting water – in its second life it now keeps the order of your writing utensils.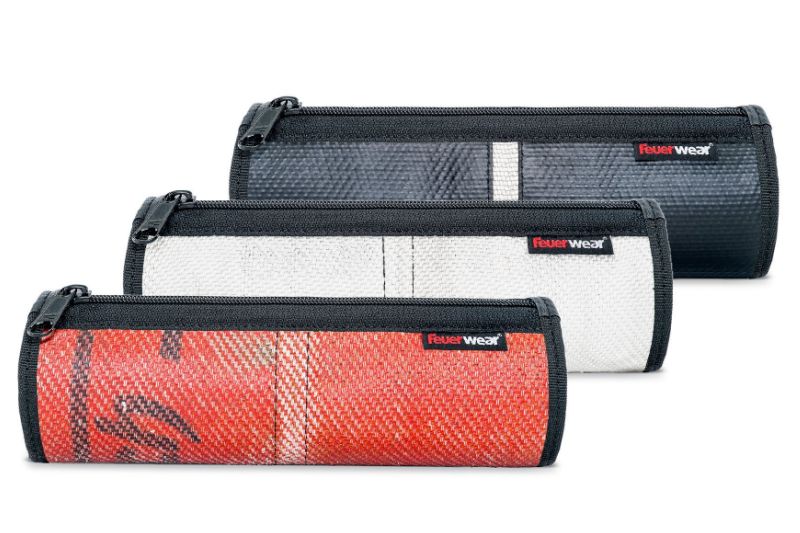 Well-rounded
Paul gets your creativity rolling
The exterior of your pencil case has a unique history that you can see and feel. The sturdy fire hose protects your creative tools and is held closed by a high-quality zipper.
Paul comes with you on every mission! Choose your unique product now and add true character to your work, study or school routine with Paul.
Outside dimensions (WxØ): 21.0 cm x 6.5 cm
Volume : 20.4 cm
Weight: 160 g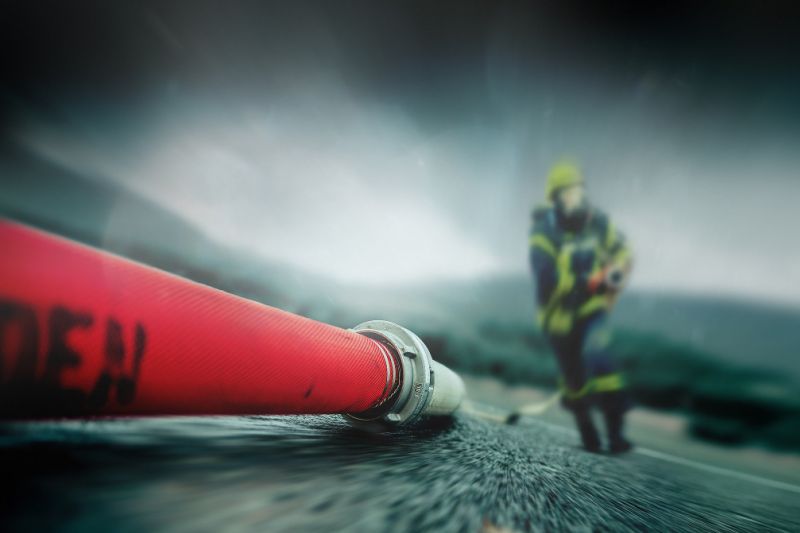 Individual markings and traces of use
Get your piece of fire hose
Every Paul is made of used fire hose that has been dragged through mud and debris for many years on firefighting missions. The traces of use and individual test stamps make every pencil case a sustainable and unique product with its very own heroic history.
More about the material
Find your unique product in our online shop
More interesting fire hose products