You have everything at hand with your hands free! Rolltop backpack Eddie adjusts its capacity to the size of your mission. With its convenient side opening, you can reach your stuff without putting down the backpack. And stay on the move.
BUY NOW





Before: authentic fire hose missions
After: loyal companion on your everyday missions
Eddie – the rolltop backpack made of fire hose
Buy now
As much storage space as you need.
Backpack Eric can be closed by locking the rolltop in three different positions with a sturdy metal hook, depending on how much stuff you need to take with you. Eddie cuts a fine figure in all three positions, thanks to its slim profile.
And whenever you need to transport a lot more stuff, there's another side to Eddie: Its capacity can be increased from 16 to 23 liters by completely unrolling the top. A zipper along the end of the rolltop then keeps the main compartment securely closed


Go to shop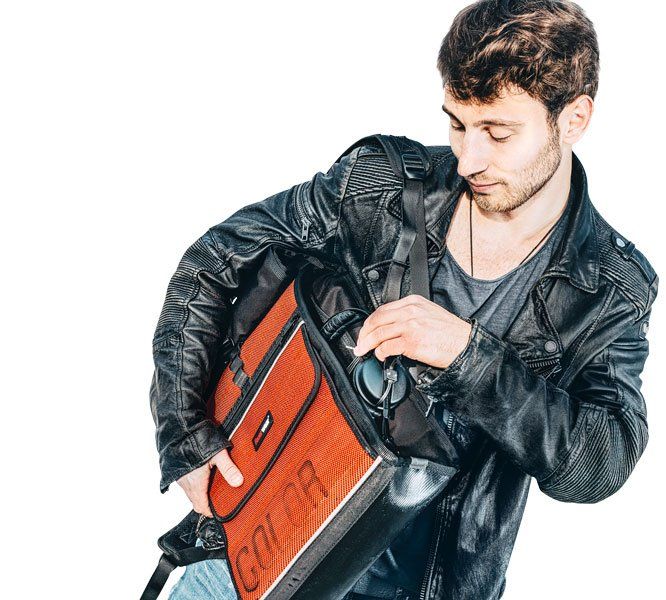 Easy side access
You need to grab something from the main compartment real quick? No problem. Eddie hangs loosely over one shoulder while you reach inside through a zipper in the side – without putting the backpack down. The side zipper can be completely concealed.
Go to shop
Learn more about the features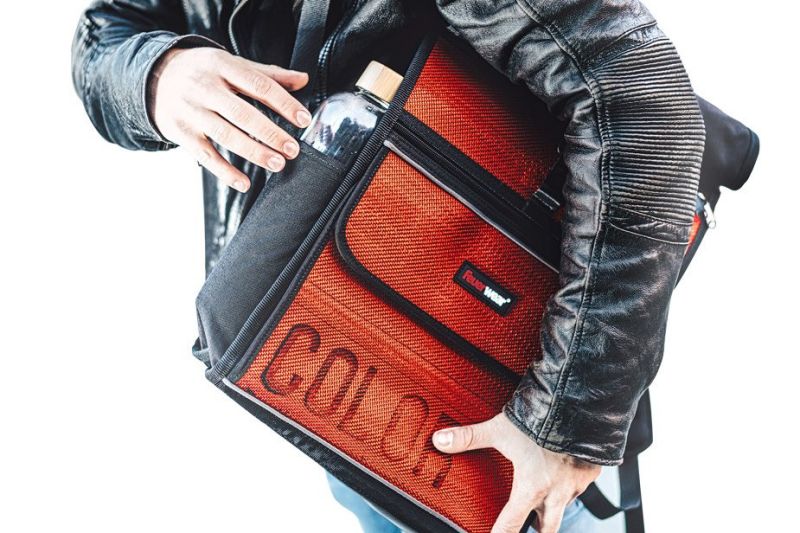 Beverage holder
Opposite the side opening you'll find a convenient beverage holder for bottles up to 1 liters. You can also reach your water bottle or Thermos flask without having to put the backpack down.
Go to shop
Learn more about features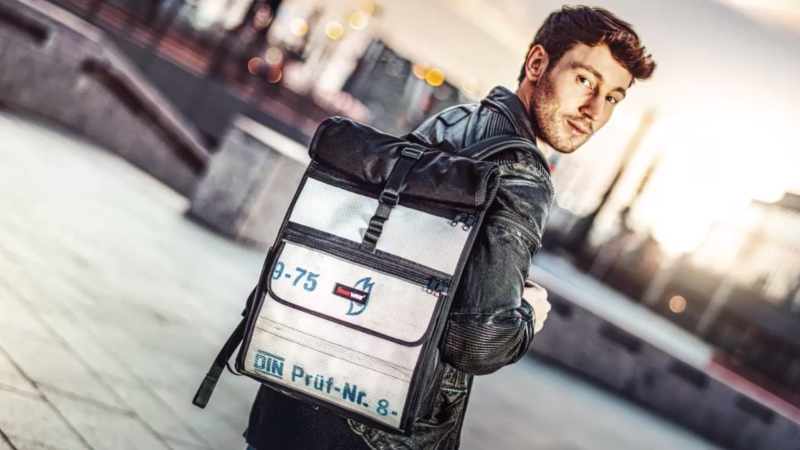 Integrated reflector strips
Elegantly integrated in the design and hardly visible by day. But after dark they clearly reflect shining lights. A true safety bonus when on foot or on a bike in traffic.
Go to shop
Slim fit, stylish look
Eddie has a sporty, slim fit and can be combined perfectly with your outfits. Original traces of use on the fire hose make your Eddie a one-of-a-kind product.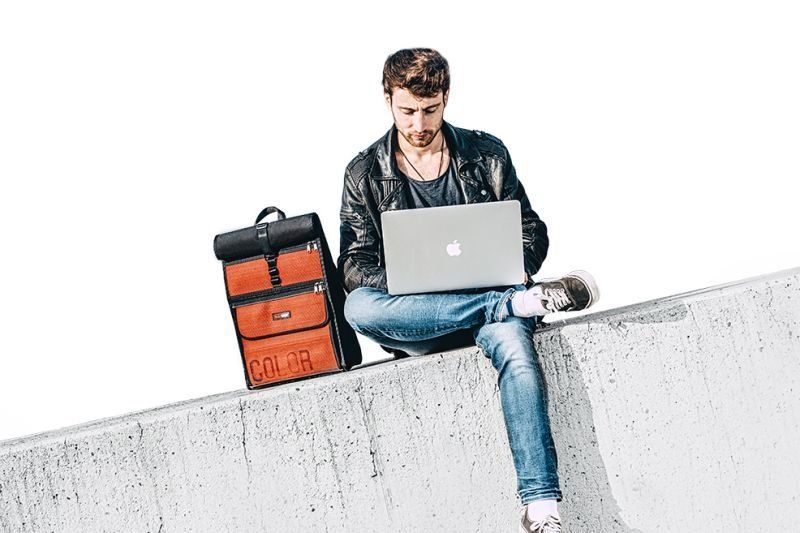 Laptop compartment
Eddie provides extra protection for your laptop in a thickly-padded fleece laptop compartment. Laptops up to 17" are a good fit and slide smoothly inside over the soft fleece.
Go to shop
Learn more about functionality
Eddie in 3D!
Tap or click to view Eddie from all sides. Zoom with two fingers or your mouse wheel.
Everything on board.
Rolltop, adjustable to the contents
Small zippered front pocket
Large zippered front compartment
Large front flap with Velcro closing, 2 inner compartments
Beverage holder on the side
Metal hook for adjustable closing
Inner pocket for valuables
Large main compartment with side access
Laptop compartment for laptops up to 17""
Extra zipper for maximum loading
Key finder in front pocket
Side access to large main compartment with hidden zipper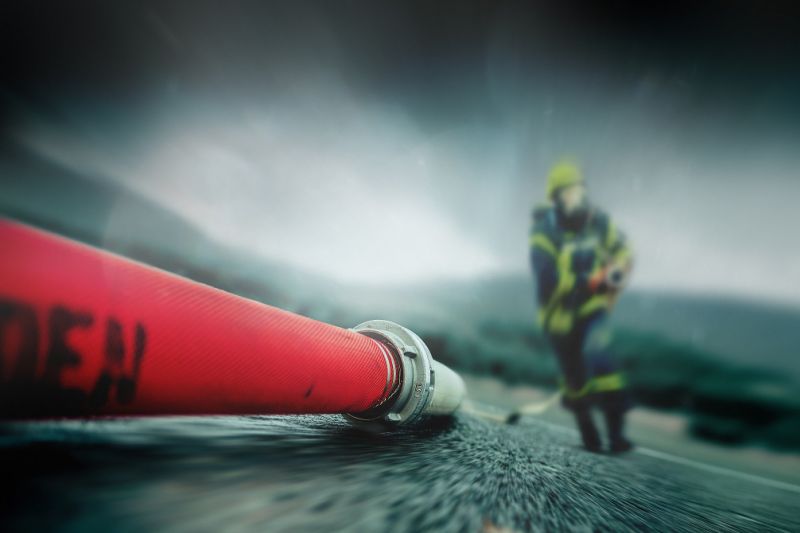 Extremely sturdy
Fire hose is a professional material that must meet the highest requirements. Our material is extremely heat-resistant and so tearproof that it could, for example, tow a 15-ton firetruck. The unique markings from numerous fire stations and traces of use in firefighting missions make every rolltop backpack Eddie a one-of-a-kind piece.
Learn more about fire hose
Go to product care
Outside dimensions (HxWxD): 45.0/62.0 cm x 31.5 cm x 15 cm
Inside dimensions (HxWxD): 39.0/57.0 cm x 30.0 cm x 13.5 cm
Laptop compartment (HxWxD): 35.0 cm x 30.0 cm x 2.5 cm
Weight: 1,400 g
Strap length: 90.0 cm
Capacity: 16-23 l + 1-1.5 l front compartment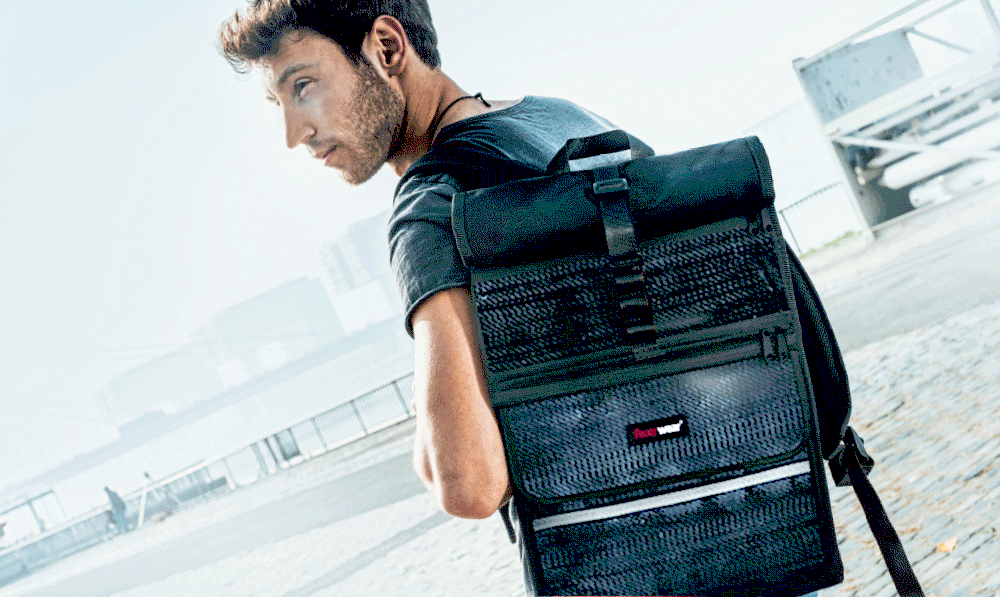 Choose your unique Eddie!
Fire hose with original traces of use. Now as rolltop backpack.
This might also interest you