<!- #noinput -->
Break free! With hip bag Otis made of used fire hose. Concerts, skating, partying – everything you need, hands free. And the style speaks for itself: recycled fire hose.
BUY NOW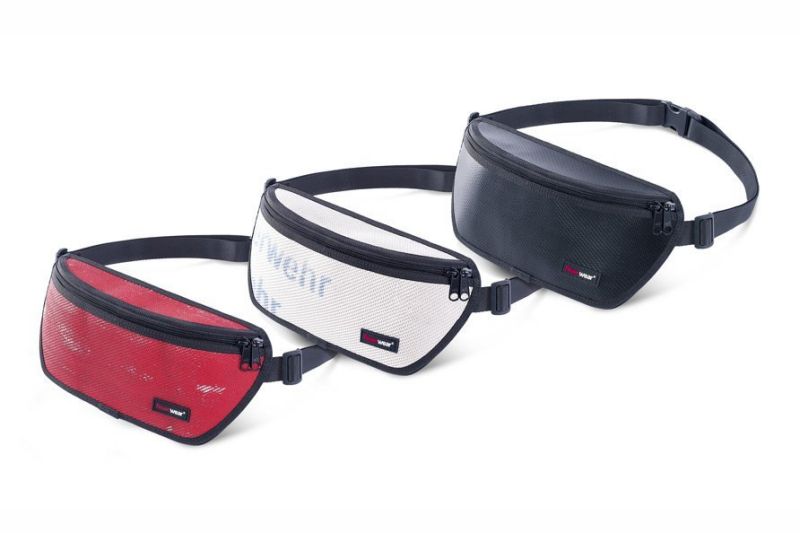 Streetwear belt pouch
Phone, keys, wallet – all you need. Click! and go. Otis gives you free rein. The only hip bag made of recycled fire hose is now available in our shop.
Buy now
"It's all I need."
Mazzel, Parkour artist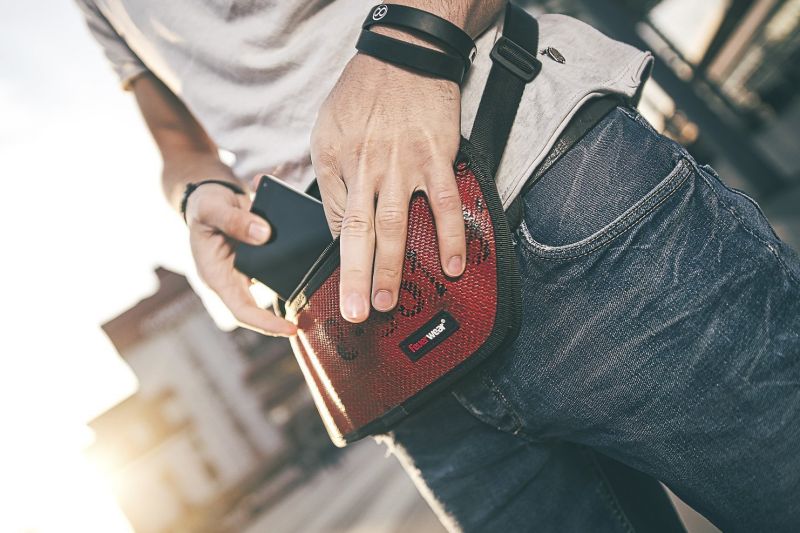 Fire it from the hip
Hot material, hot style
Hip bag Otis is your hero at concerts and festivals. Without having to pass endless inspection by security, Otis is right there with you in the front row, leaving your hands free – no pushing or shoving.
Hip bag Otis keeps your valuables close at hand, sturdy and water-repellant to keep your concert tickets safe. The first belt pouch made from used fire hose pays off whenever a backpack is too much.
The adjustable carrying strap with a snap buckle gives you complete freedom. Thanks to its special material in red, white or black, this hip bag has a versatile look that goes with any outfit.
Go to shop
Learn more about fire hose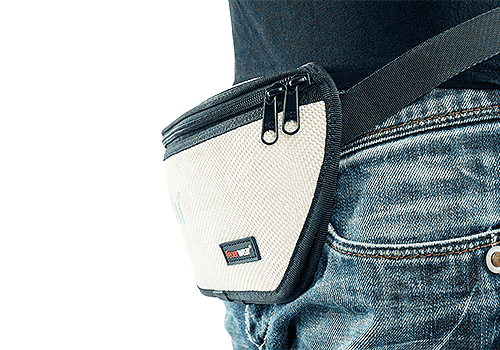 Perfect fit.
Otis is flexible – a hip bag with an adjustable bottom fold
Each hip bag made from used fire hose is one-of-a-kind, with a special design that emphasizes your street style in a unique way. You can wear the Feuerwear hip bag around your waist or as a casual shoulder bag. Its volume can be expanded to up to a liter, depending on your mission. Click it shut and off you go – Otis is your everyday companion and always ready for action.
Got to Shop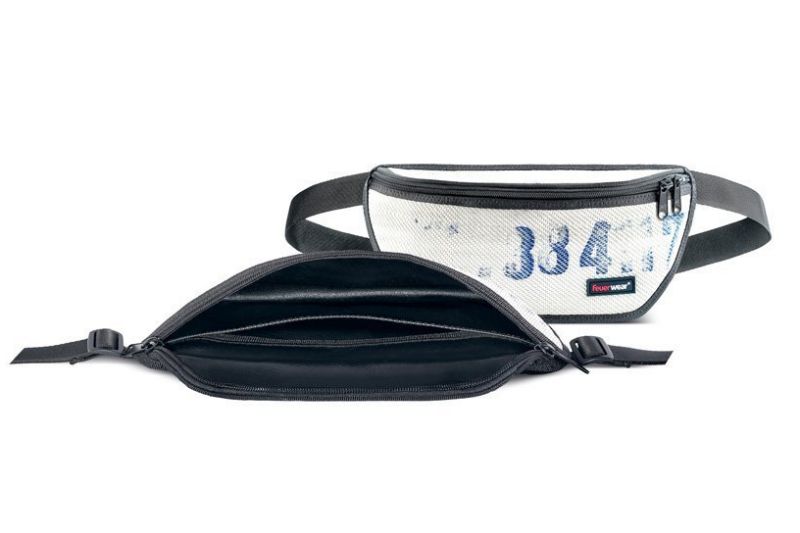 Dimensions & weight
Belt pouch Otis has enough room for your smartphone, wallet and key ring
Outside dimensions (HxWxD): 13.5 cm x 27.5 cm x 7 cm
Inside dimensions (HxWxD): 12 cm x 25.5 cm x 6 cm
Volume: approx. 1 l
Weight: 260 g
Suitable for 60-135 cm hip width
Shop now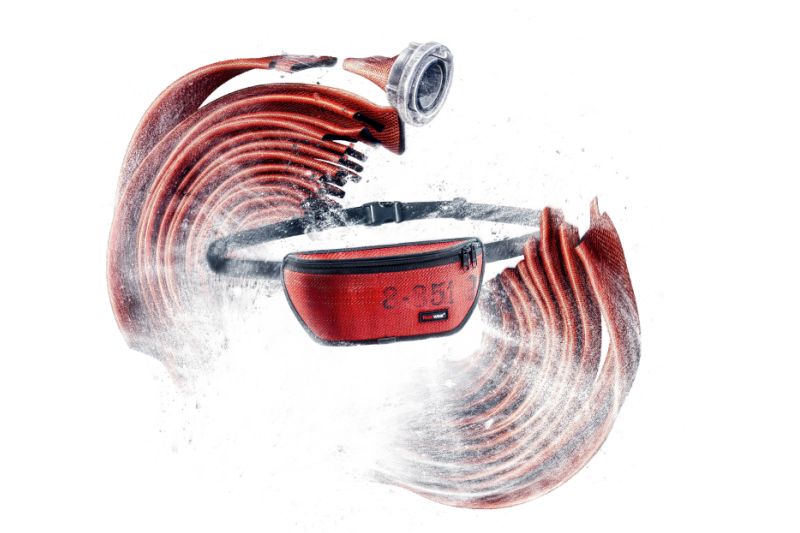 Our material
...has already experienced a lot before going on adventures with you.
Our fire hoses have helped save lives for many years, fighting side by side with firefighters. On their adventures they have been dragged through mud and debris, withstanding fire and heat and transporting many thousands of cubic meters of water. This leaves individual traces, which together with the markings of different fire stations, makes each hip bag Otis a one-of-a-kind product.
More about our material
More interesting fire hose products