Introducing the first toiletry bag made of recycled fire hose - Stable and sturdy for every mission.
BUY NOW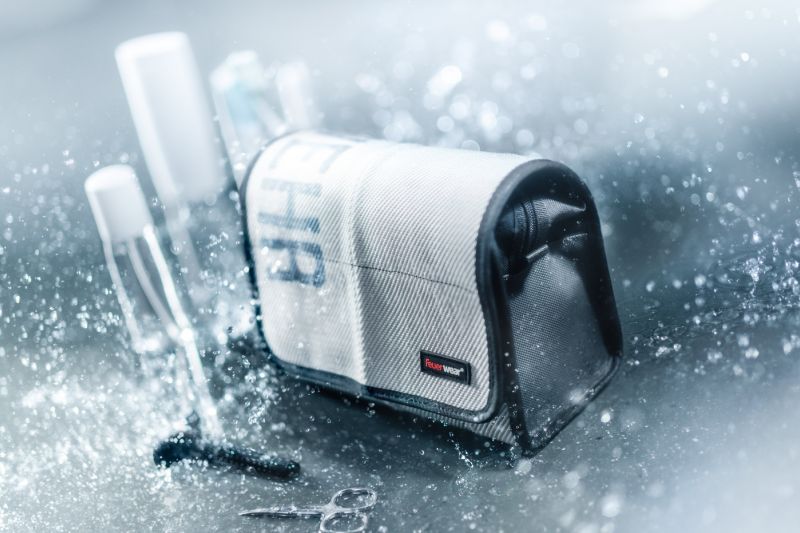 The first toiletry bag made of fire hose: Henry
Sturdy, urban, neat
All your deodorant, shower gel and co. are safely stowed in this bag. The robust fire hose is washable and protects the contents from knocks and splashes. Which also qualifies Henry for outdoor missions. Thanks to a design with perfect stability Henry keeps in shape - even when filled to capacity.
To the Shop
Follow us on Facebook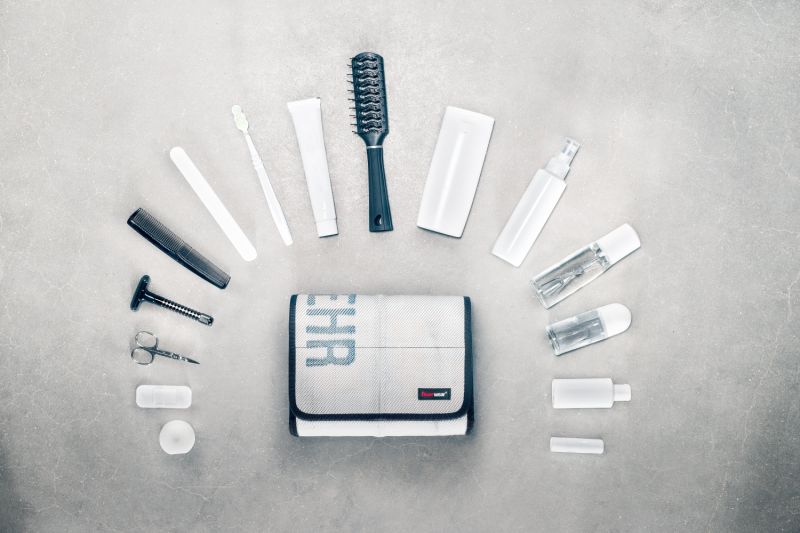 Room for everything
Toiletry bag Henry keeps all your personal care products in one place
With a total capacity of four liters it's okay if you book a longer vacation. Alternatively, Henry can easily serve as a travel washbag or cosmetic case for two. Its large cover flap has long Velcro strips to reliably secure all your personal care products – including a small towel.
To the Shop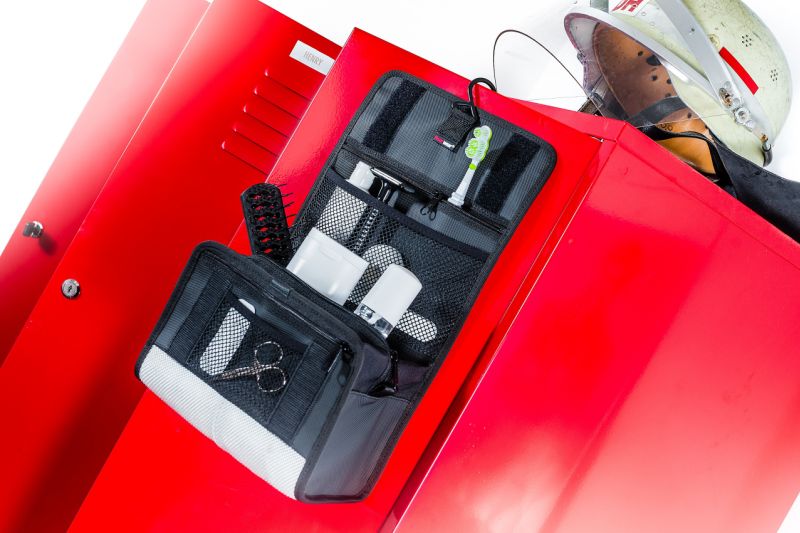 Where's the catch?
Henry hangs in there for you
Thanks to the stylish hook and carrying handles Henry can be at your side nearly anywhere. Whether hung on a locker, shower stall or heater: you can always reach your stuff.
Buy now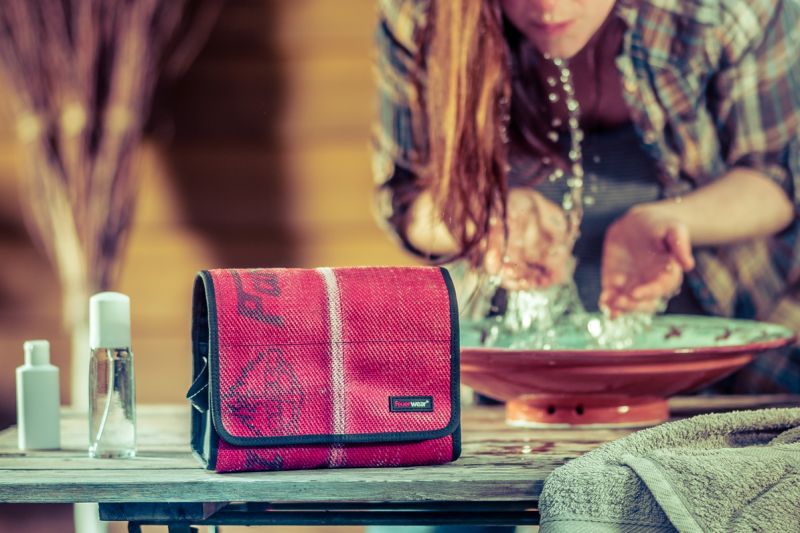 Henry – The toiletry bag for your adventures
As robust as the material it's made of
You love festivals, nature, adventures and prefer spending your leisure time outdoors? Then outdoor toiletry bag Henry is just the right partner for you. Made of the toughest material – close-mesh fire hose – it is a match for any rough surfaces, wind and weather. In case it gets soiled, you can easily wash your toiletry bag Henry. Be sure to take it along to your next festival or camping trip and convince yourself!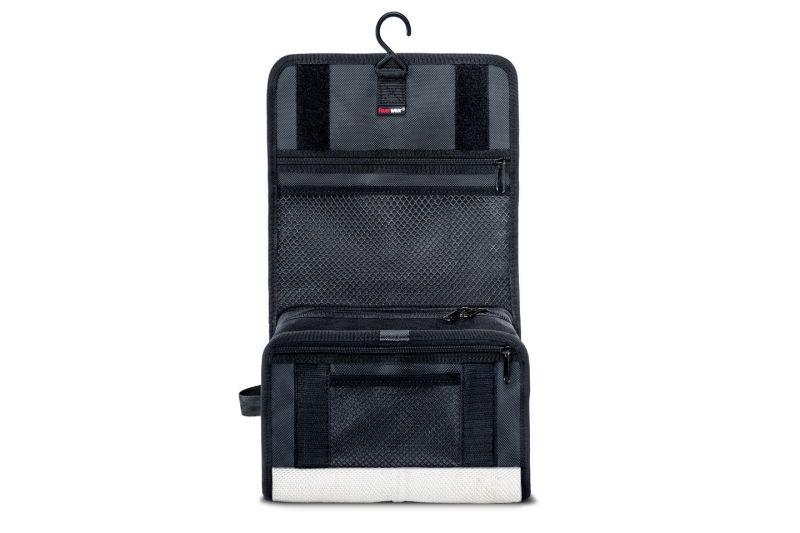 Features overview
On the outside
Flexible hook for hanging
Practical carrying handle on the side
Protection against splashes of water
Robust exterior material for outdoor use
On the inside
Three zippered compartments
Two mesh pockets for quick organization
Easy access with Velcro fastener
Super-easy cleaning thanks to water-repellent inner material
Height: 15.0 cm
Width: 22.5 cm
Depth: 12 cm
Capacity: 4 l
Weight: 430 g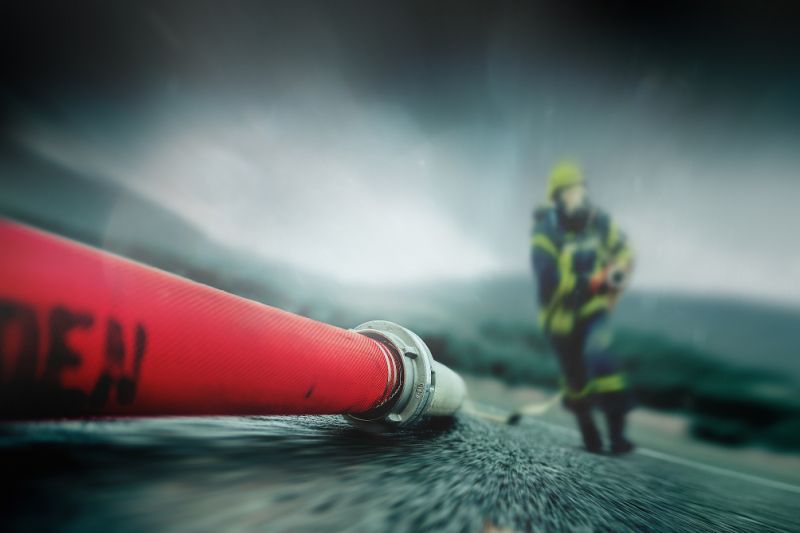 Our Material: recycled fire hose
Every piece is unique
The material of the toiletry bag is extremely tough – it has already served on heroic missions for the fire department. Henry by Feuerwear is a one-of-a-kind product and as unique as you are.
More about fire hose
Find your unique product in our online shop