Introducing the first notebook made of recycled fire hose - Stable and sturdy for every mission.
BUY NOW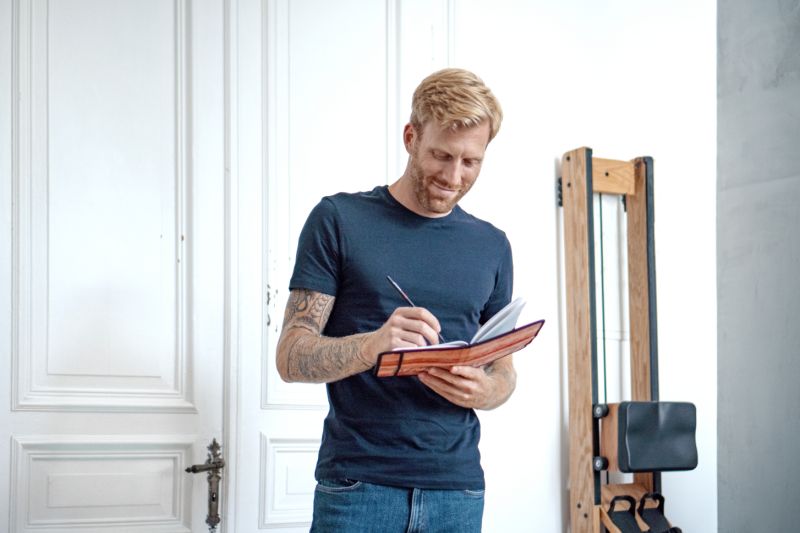 The first notebook made of fire hose: Percy
Write it down
Percy is a notebook in a slim, handy DIN A5 format. The special feature is that the outer cover is made from recycled original fire hose used in operations. The traces of real firefighting missions make each Percy a unique piece. You have the choice between hose colors red, white, and black, each with numerous variations and prints. A real eye-catcher for the office, school, and university!
Shop now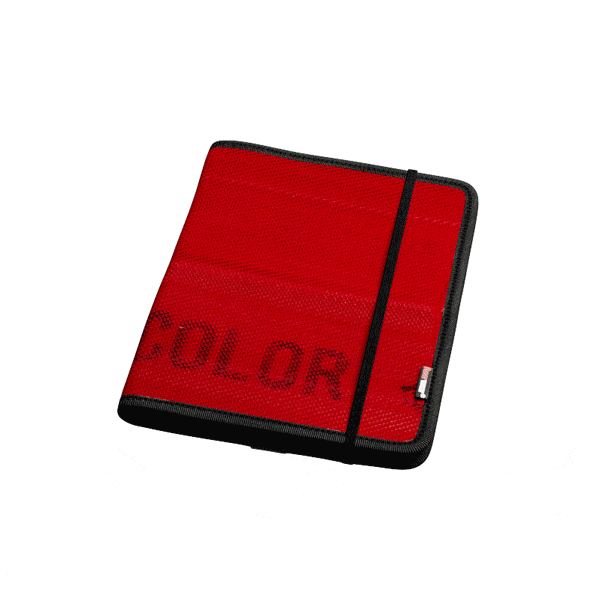 Nice Notebook
Quickly kept
With Percy, taking notes, writing, and sketching becomes a joy. By using underlines, lists, and small drawings, you can capture your thoughts in a tangible way. It's evident that self-written notes align perfectly with your brain and thought process. Even if you usually keep to-do lists on your smartphone, Percy is a fantastic addition.
Shop Now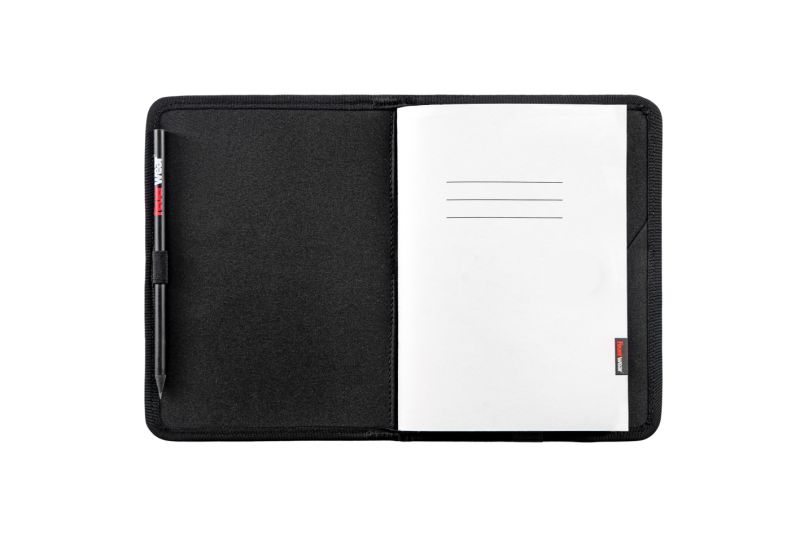 Features overview
Notebook with a lot of features
Exterior cover made from recycled fire hose
Interior lining made from Cordura (recycled PET bottles)
80-page blank notebook made from recycled paper (certified with "Der Blaue Engel". Available for individual reorder)
Rubber band for securing the notebook
Pen holder and sustainable forestry Feuerwear pencil
Pocket for documents and business cards
Reinforced cover for the ability to write without a surface even while standing.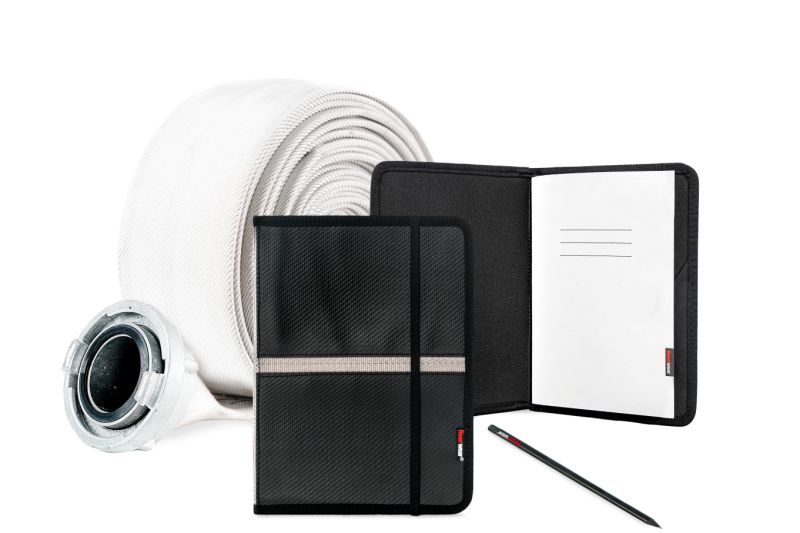 Thinking about the environment
We not only prioritize sustainability with recycled fire hose, but also with all other materials. The interior lining is made from recycled PET bottles, transformed into a particularly high-quality 'Cordura'. The notebook is made from recycled paper and bears the stringent "Blauer Engel" certification. The Feuerwear pencil, sourced from sustainable forestry, completes Percy. Additionally, Feuerwear products are exceptionally durable and produced fairly in Europe.
Shop now
Height: 22.5 cm
Width: 16 cm
Depth: 1,5 cm
Weight: 380 g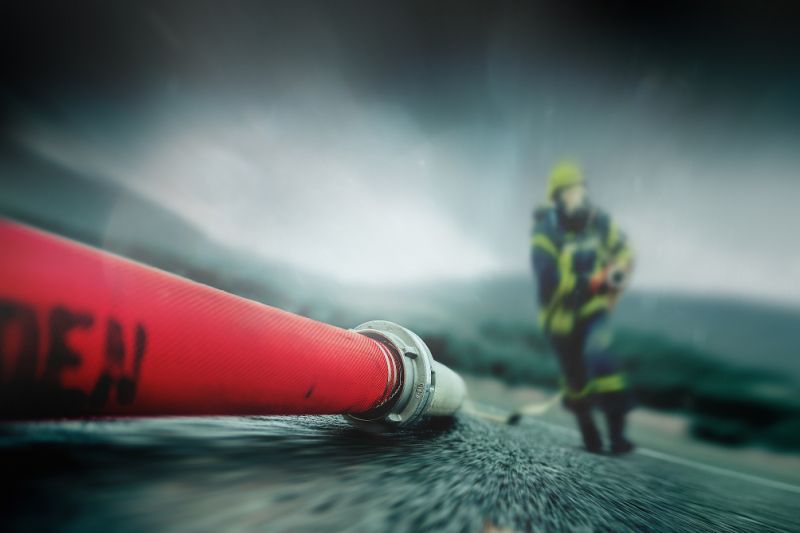 Our Material: recycled fire hose
Every piece is unique
The material of the toiletry bag is extremely tough – it has already served on heroic missions for the fire department. Henry by Feuerwear is a one-of-a-kind product and as unique as you are.
More about fire hose
Find your unique product in our online shop