From now on your new favorite hip bag will accompany you on all your adventures. It offers space for everything you need. Carried as a crossbody bag, Ollie always leaves your hands free for the important things in life.
BUY NOW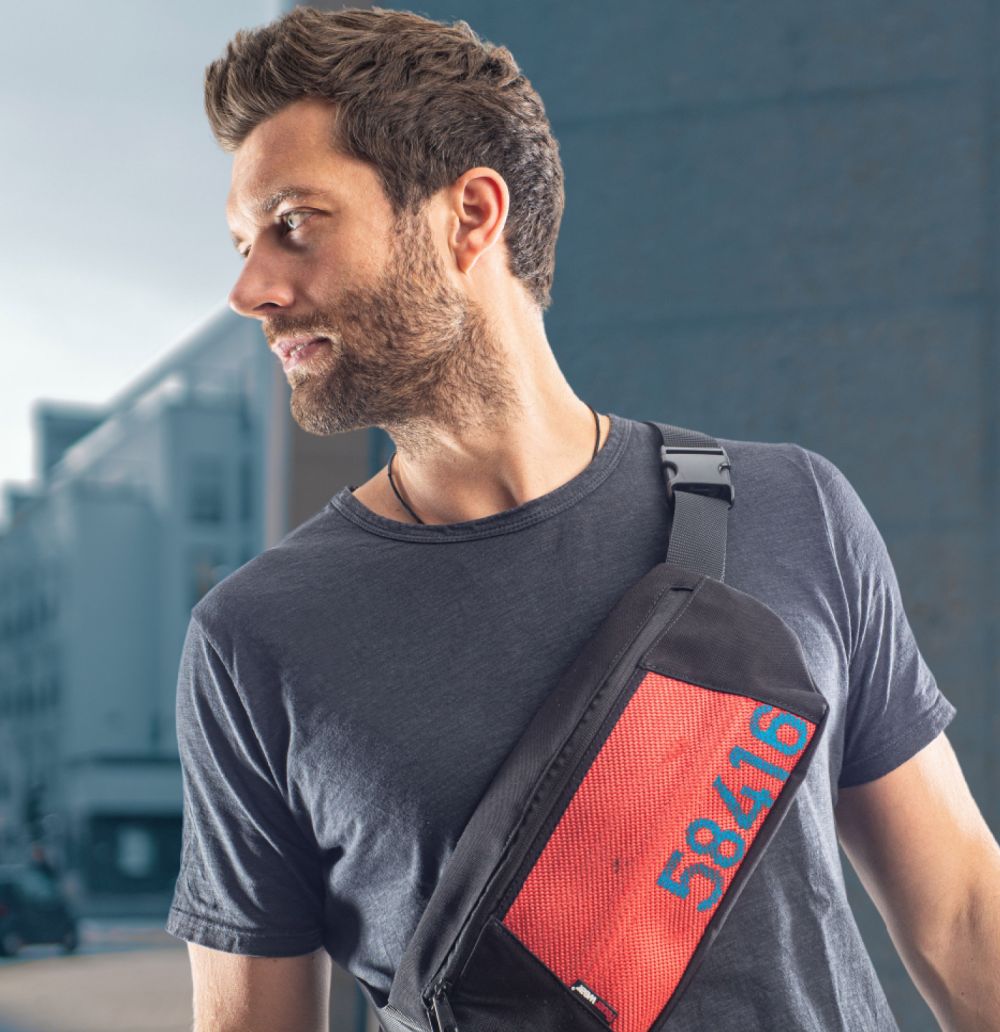 There's place for more!
Lots of space for long evenings
With Ollie at your side, you'll be well-prepared for all the adventures awaiting out there, now that spring is upon us. With its three compartments, hip bag Ollie offers space for all your essentials. Carried as a crossbody bag, Ollie always leaves your hands free for the important things in life.
Buy now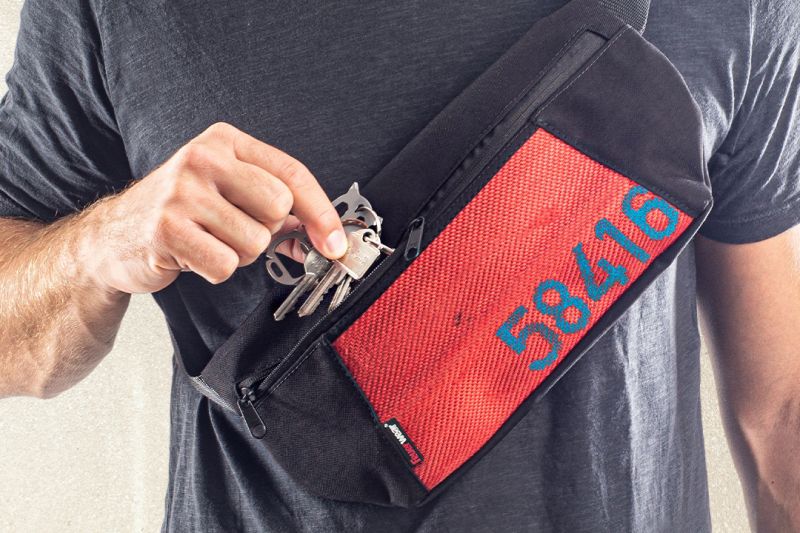 Durable, high-quality and fashionable
Unique hip bag made of a very special material
Ollie is a hard worker, just like you, distinguished by a high level of reliability and quality. And to top it off, this hip bag is a true show-stopper. The recycled fire hoses in red, white or black are the eye-catcher in the middle of the bag, framed by plain black side panels made of recycled PET. This mix of materials makes hip bag Ollie robust while keeping it light and flexible. But it can do even more. Ollie is doubly sustainable, not only because it gives new purpose to used materials, but also because it will last for a very long time. It's even vegan and each bag is a one-of-a-kind product.
To the shop
Learn more about hose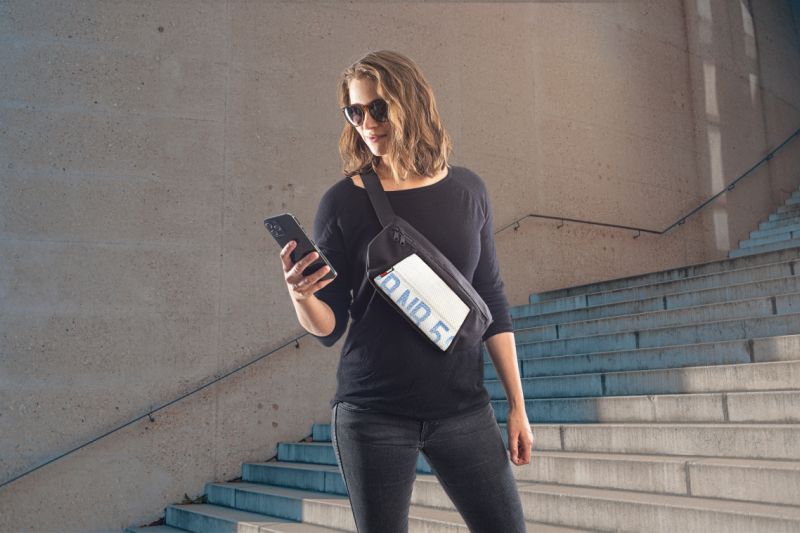 Perfect fit.
Twice the volume but feels just as light.
The main compartment can not only hold your keys, but easily fit your wallet, a small snack and – not to be forgotten in the summer – sunscreen. The interior side compartment also provides space for tissues, a power bank and whatever else you might need. You can keep your smartphone safe and close-at-hand in a zippered outside pocket on the back of the bag, keeping it well-protected from scratches and theft. And to make sure Ollie doesn't do a number on you despite its volume of 2 liters, it comes equipped with an adjustable carrying strap, 3.8 cm wide, and a quick-release buckle, for a particularly comfortable fit.
To the shop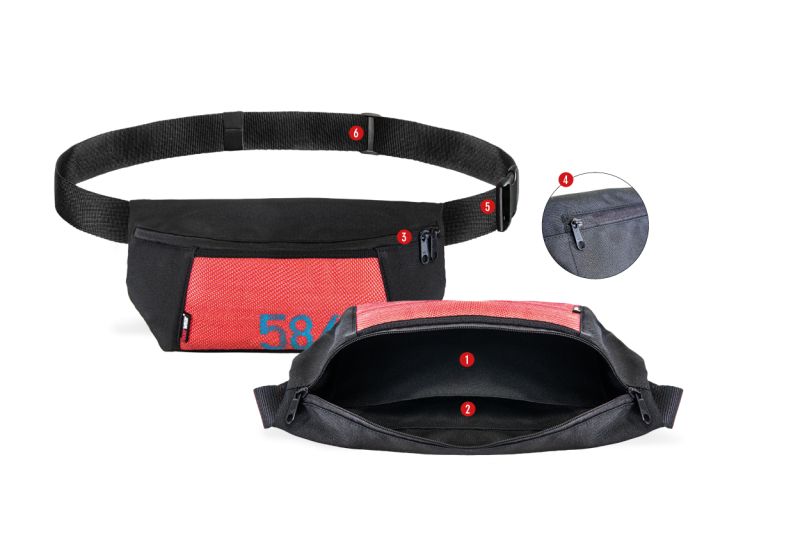 Dimensions & weight
Whether you're strolling through the city, skating in the park or sightseeing at a museum: with its stylish design, Ollie keeps you ahead of the game on every mission.
Outside dimensions (HxWxD): 17 x 33 x 1-7 cm
Inside dimensions (HxWxD): 16 x 30 x up to 7 cm
Volume: approx. 2 l
Weight: 280 g
Suitable for 90-135 cm hip width (adjustable length)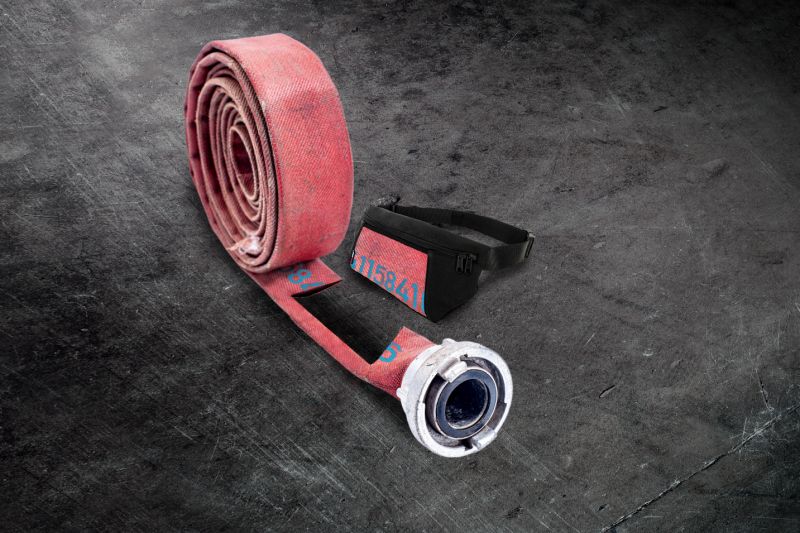 Our material
...has already experienced a lot before going on adventures with you.
Our fire hoses have helped save lives for many years, fighting side by side with firefighters. On their adventures they have been dragged through mud and debris, withstanding fire and heat and transporting many thousands of cubic meters of water. This leaves individual traces, which together with the markings of different fire stations, makes each hip bag Ollie a one-of-a-kind product.
Find out more about the material
Find your unique piece in our shop
Fire hose with original deployment marks and in more than one colour!
Each Hip Bag Ollie is unique.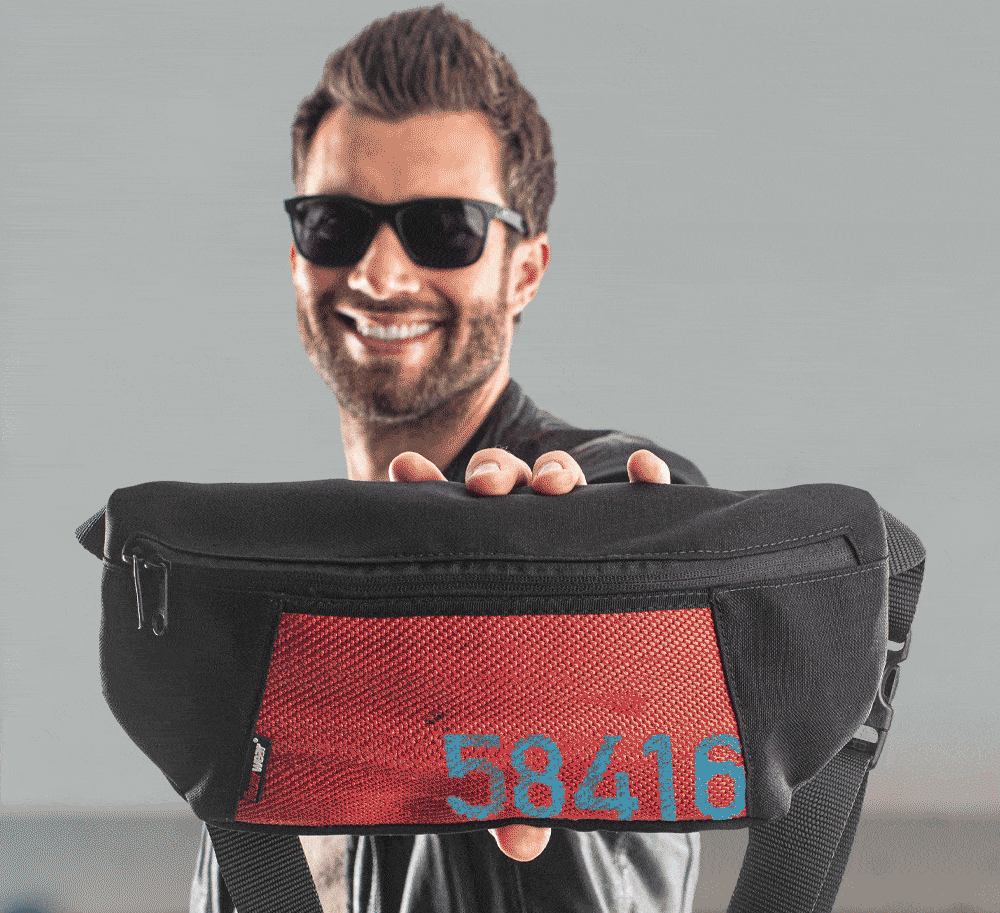 More products from Fire hose