Introducing our eco-conscious dog collar, crafted from upcycled firehose material. Stylish, durable, and available in 5 sizes for all breeds.
BUY NOW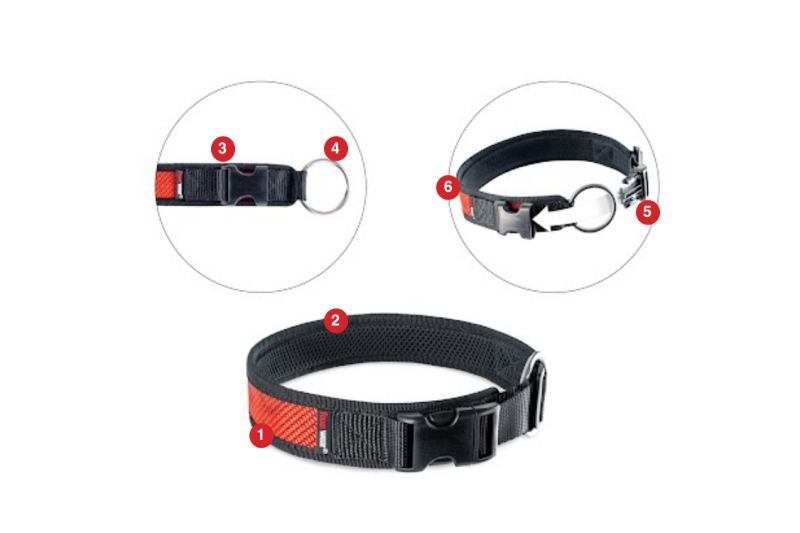 Features overview
Outer layer made from recycled fire hose material
Inner layer with spacer fabric for exceptional comfort
Adjust the length precisely to your dog's size with the continuously adjustable three-bar buckle
Robust stainless steel ring for leash attachment
Secure buckle closure
The durable material is easy to clean quickly and easily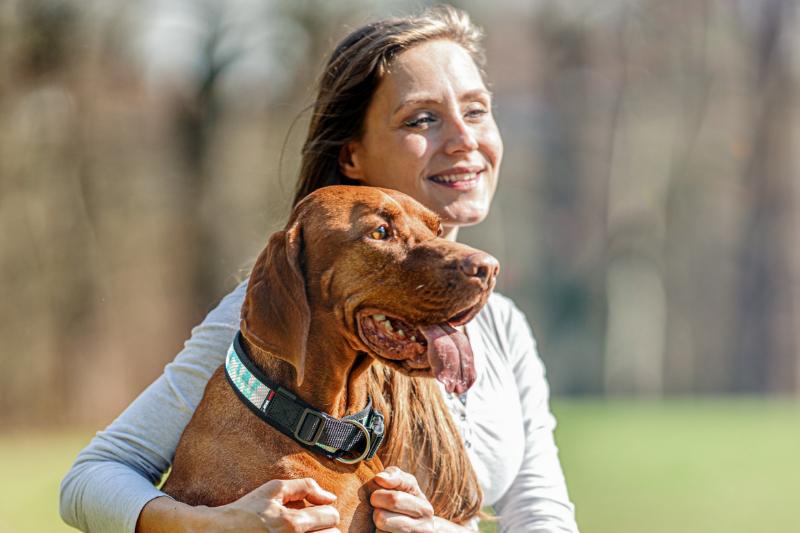 The first dog collar made of fire hose: Timmy
A collar as unique as your furry companion
Timmy dog collar is the first dog collar made from recycled fire hose. Available in five sizes and three colors, our Timmy dog collar is the hero for all furry friends! Whether in the woods, by the water, or in the mud - the material can withstand a lot and is easy to clean quickly
This is how you determine the right size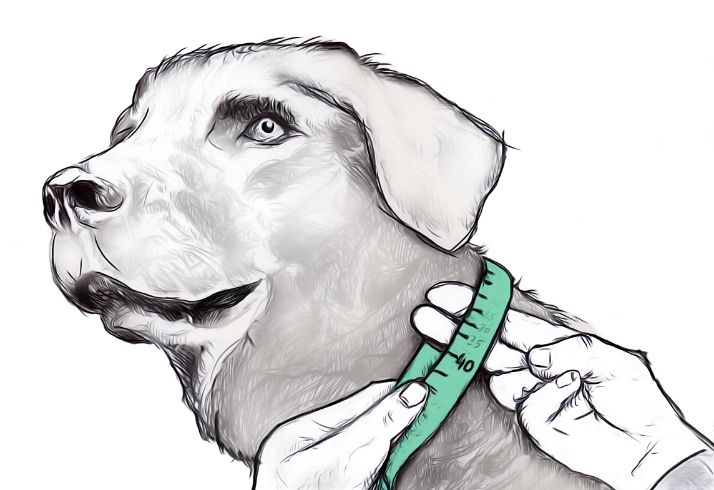 1.Take a measuring tape or a long piece of paper.
2.Wrap it around your dog's neck, leaving two fingers' space
3.Read the measurement on the tape or measure the paper piece with a ruler. Then choose the appropriate "Timmy" size from the list. If your measurement falls between two sizes, we recommend choosing the larger one.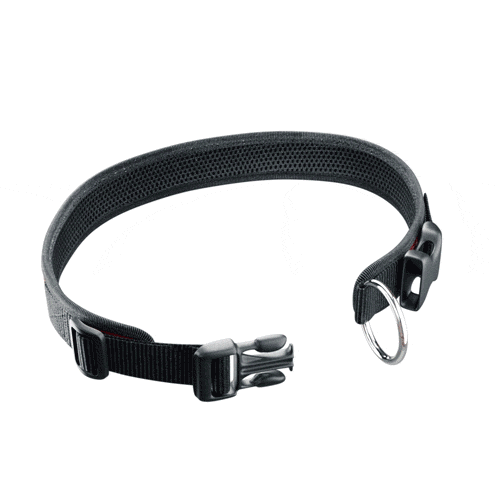 Robust and comfortable
Timmy dog collar is closed with a sturdy buckle. The stainless steel ring for leash attachment is located right next to the buckle. The length of the collar can be adjusted up to 5 cm using the convenient three-bar buckle. This allows Timmy to perfectly fit your four-legged companion's size. Even under heavy strain, Timmy keeps your dog securely on the leash. For exceptional comfort, Timmy is equipped with spacer fabric on the inside. This protects your dog's neck, ensuring your furry friend feels comfortable all around.
Shop Now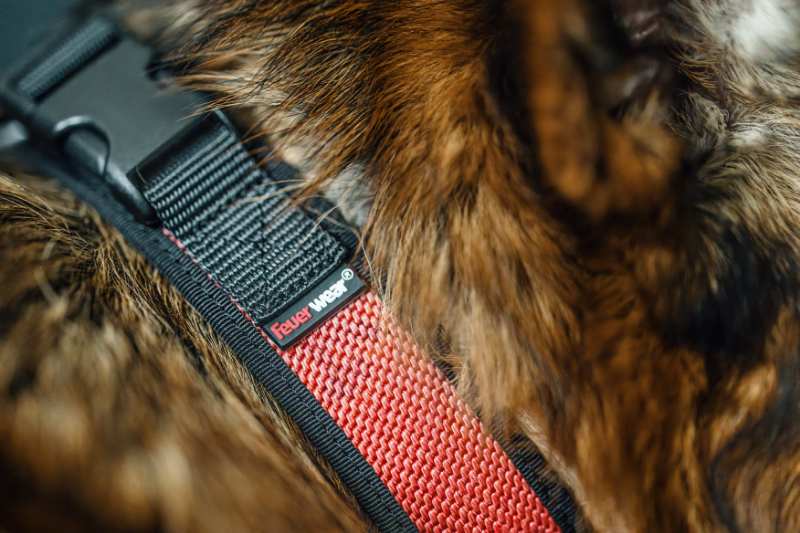 Care tips for Timmy
The special material makes Timmy a robust and long-lasting dog collar. Since the fire hose used is designed for use in mud and rain, Timmy can handle dirt and weather with ease. It is also safe for use in saltwater without any concerns. If Timmy gets dirty, you can simply rinse it off with clear water. For heavier soiling, you can clean Timmy in the washing machine using mild detergent and a gentle cycle. Please use a laundry bag to protect the washing machine drum. Avoid ironing, bleaching, tumble drying, or dry cleaning Timmy - this way, you will enjoy Timmy for a long time!
Shop now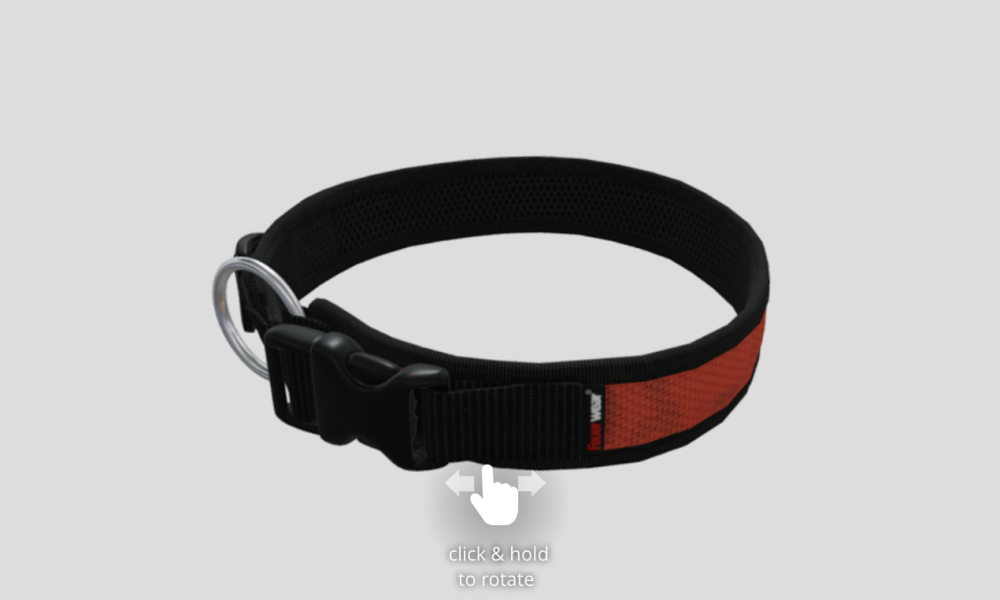 Timmy in 3D
Tap or click to view Timmy from all angles. Zoom in or out using two fingers or the scroll wheel.
All collars have a width of 3.8 cm.
All weight in Gramms
Neck circumference Timmy S: 35-40 cm, Weight: 85
Neck circumference Timmy M: 40-45 cm, Weight: 90
Neck circumference Timmy L: 45-50 cm, Weight: 95
Neck circumference Timmy XL: 50-55 cm, Weight: 100
Neck circumference Timmy XXL: 55-60 cm, Weight: 105
Laboratory-tested tensile strength of 300 kg.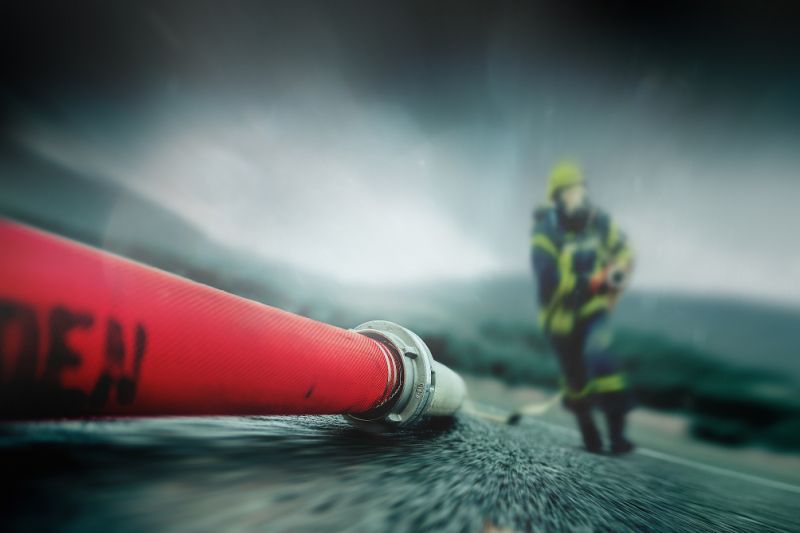 Our Material: recycled fire hose
Every piece is unique
The material of the toiletry bag is extremely tough – it has already served on heroic missions for the fire department. Henry by Feuerwear is a one-of-a-kind product and as unique as you are.
More about fire hose