Our tablet sleeve Rob made of used fire hose protects and cleans your tablet at the same time. You want to watch a film or work on your tablet? Just turn Rob into a stand with a flick of the wrist!
BUY NOW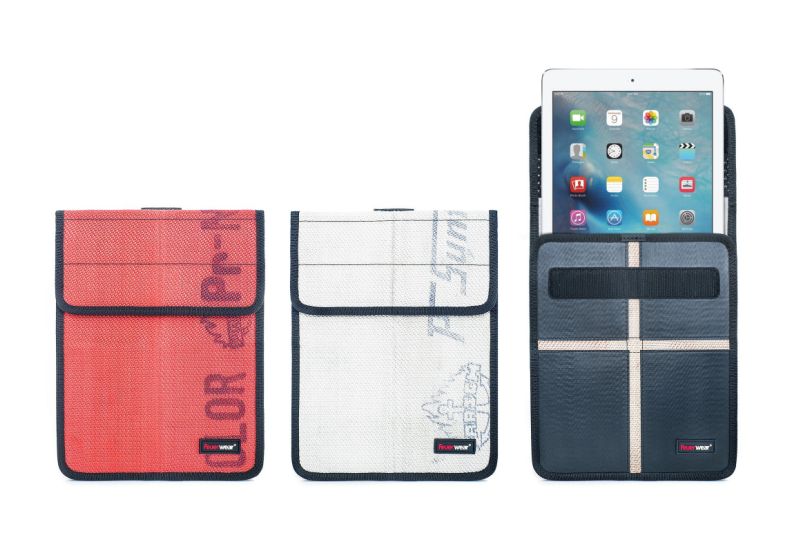 Case finder
Find the fitting case for your device
A true quick-change artist
From a robust tablet sleeve to a stable stand with just a flick of the wrist
Feuerwear Rob has an innovative stand feature that transforms it from a lightweight tablet sleeve to a reliable tablet stand. Whether portrait or landscape mode, a rubberized pad ensures that your tablet stays in the right position, even on bumpy bus rides.
Buy Rob 1 now
Buy Rob 2 now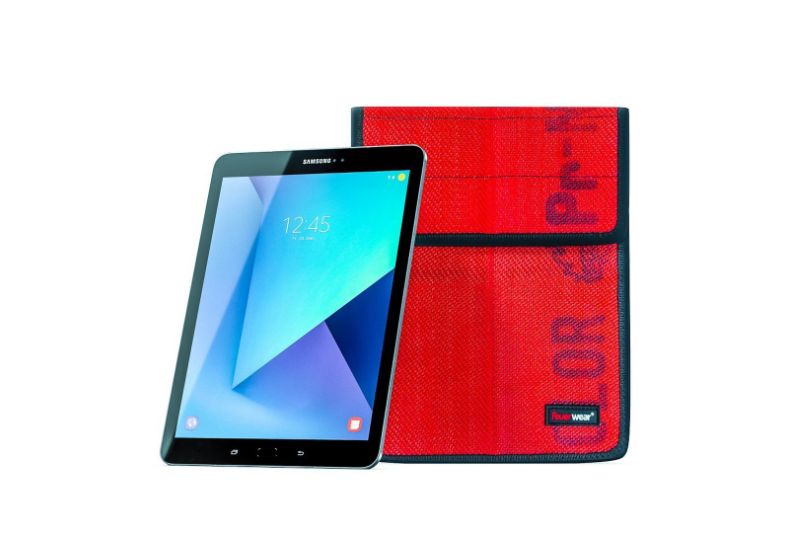 Perfect match
New Samsung Tab S3 - tried and true Rob 2
The Galaxy Tab S3 is the hottest tablet by Samsung and fits perfectly into your Rob 2. Get your unique tablet sleeve Rob 2 and protect your new device from splashes of water, rough surfaces and envious looks. Every tablet sleeve is modern, unique and capable of transforming into a stand. It's made for your tablet.
Rob 2 in the Shop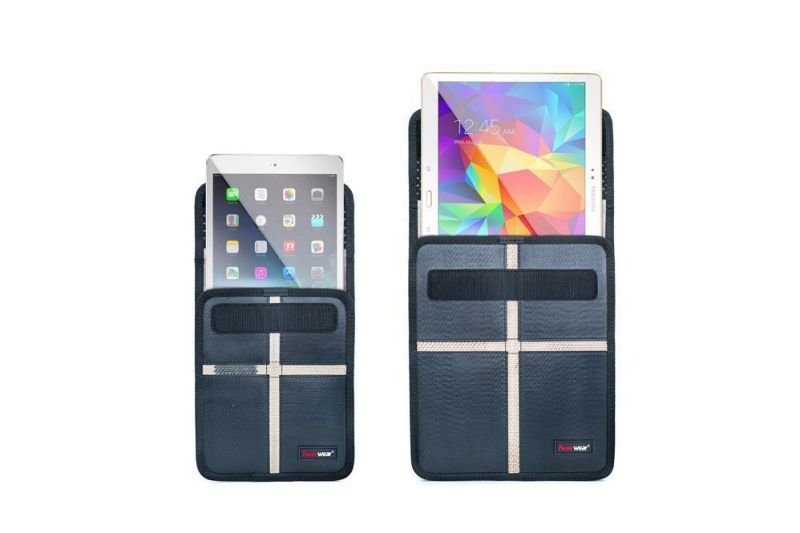 Rob looks good on every tablet
Rob comes in two sizes to fit your requirements perfectly
With its 22.0 x 16.0 x 1.0 cm dimensions, the smaller Rob 1 is the perfect fit for your iPad Mini, eBook reader or phablet. With its 26.5 x 20.5 x 1.0 cm dimensions, Rob 2 offers suitable protection for your iPad Air, iPad Pro 9.7 inch, Samsung GalaxyTab S3 or Tab 4.
Buy Rob 1 now
Buy Rob 2 now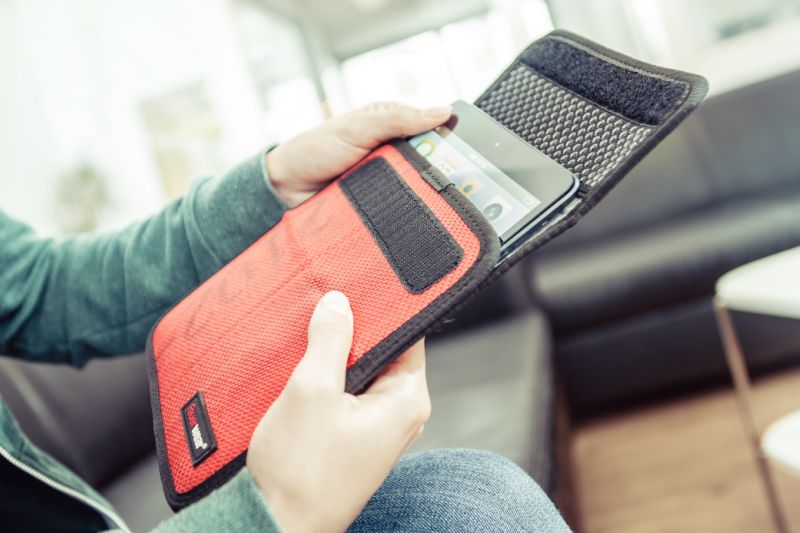 Tough on the outside, soft on the inside
Rob not only protects but also cares for your tablet
When it comes to safety, with Feuerwear Rob you'll keep it burning. With its toughness, the recycled fire hose protects your tablet from knocks and scratches. The microfiber lining keeps the display clean.
Buy Rob 1 now
Buy Rob 2 now
Rob 1
Outside dimension (HxWxD): 22.0 cm x 16.0 cm x 1.0 cm
Inside dimensions (HxW): 20 cm x 13.5 cm
Weight: 180 g
Rob 2
Outside dimension (HxWxD): 26.5 cm x 20.5 cm x 1.0 cm
Inside dimensions (HxW): 25 cm x 18.7 cm
Weight: 300 g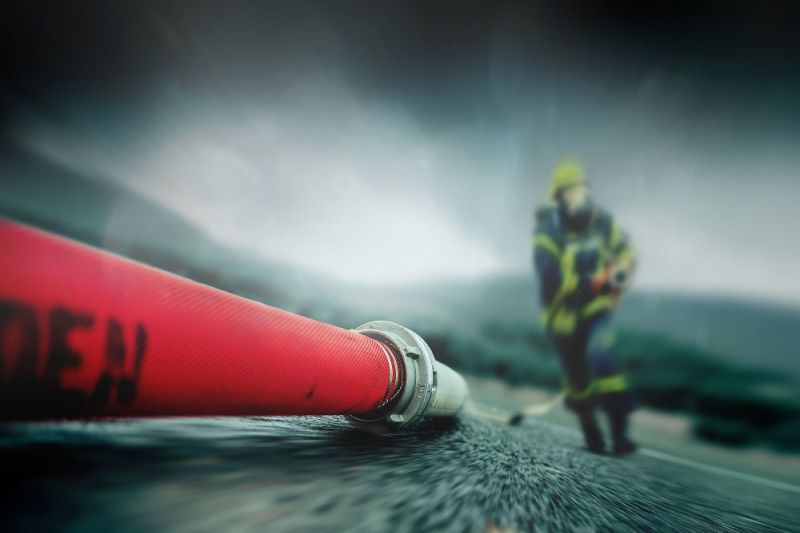 Every Rob is a unique product
A tablet sleeve with unparalleled uniqueness
Our products are made of used fire hose. It is the individual traces of use and markings on this hose that give every Feuerwear Rob its very own history. Rob is available in three colors: the two hose colors red and white, as well as black, the color of the hose lining.
More about the material
More about product care
Find your unique product in our online shop