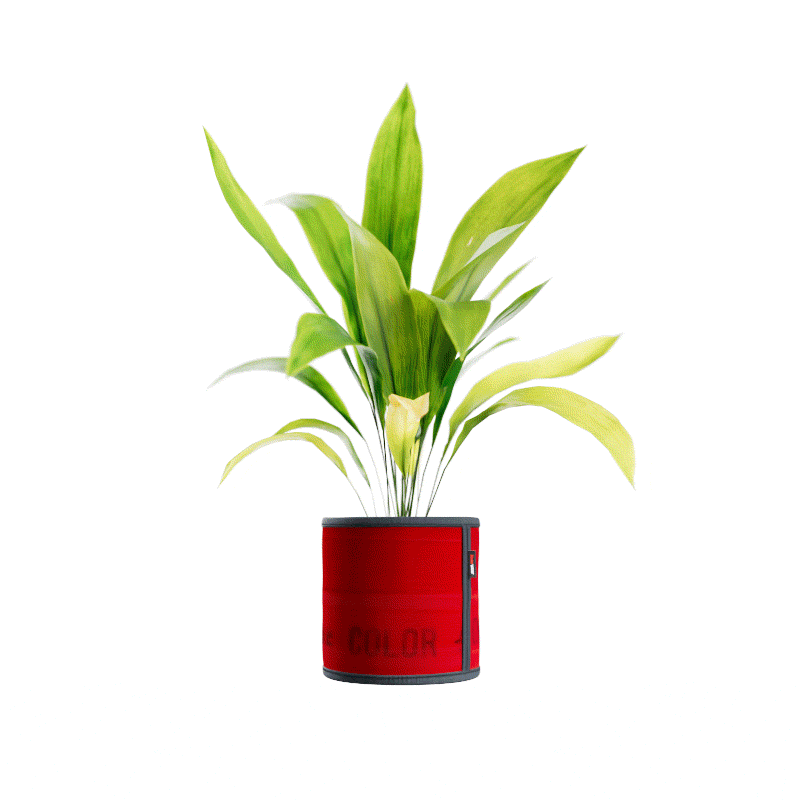 Flower pot Flora made of fire hose
Percy is a notebook in a slim, handy DIN A5 format. The special feature is that the outer cover is made from recycled original fire hose used in operations. The traces of real firefighting missions make each Percy a unique piece. You have the choice between hose colors red, white, and black, each with numerous variations and prints. A real eye-catcher for the office, school, and university!
Shop now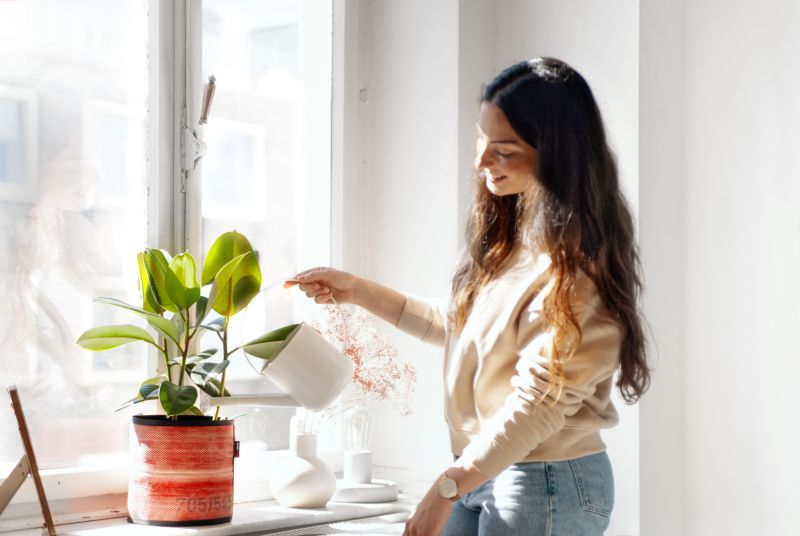 No more boring ceramics
Boring flower pots made of ceramic or cheap plastic are abundant. However, Flora plant pot with its unique texture and appearance of recycled fire hose stands out and catches everyone's attention. Whether in vibrant red or subtle white, Flora seamlessly blends into your interior or adds special accents. In addition to home use, Flora also makes a fantastic desk accent. Transform your home into a true oasis of comfort with Flora.
Shop Now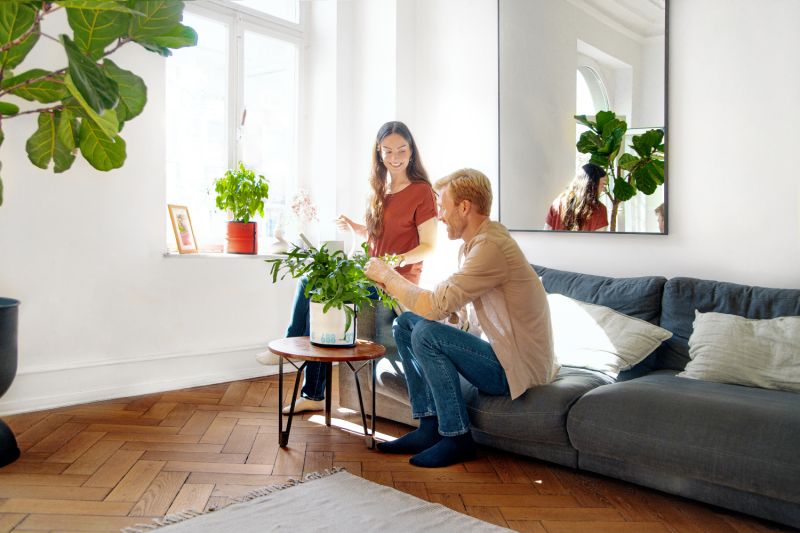 Red & white for your home
Flora plant pot is available in white and red colors. In red, Flora is a real eye-catcher and adds fantastic accents. In white, it blends beautifully into your decor.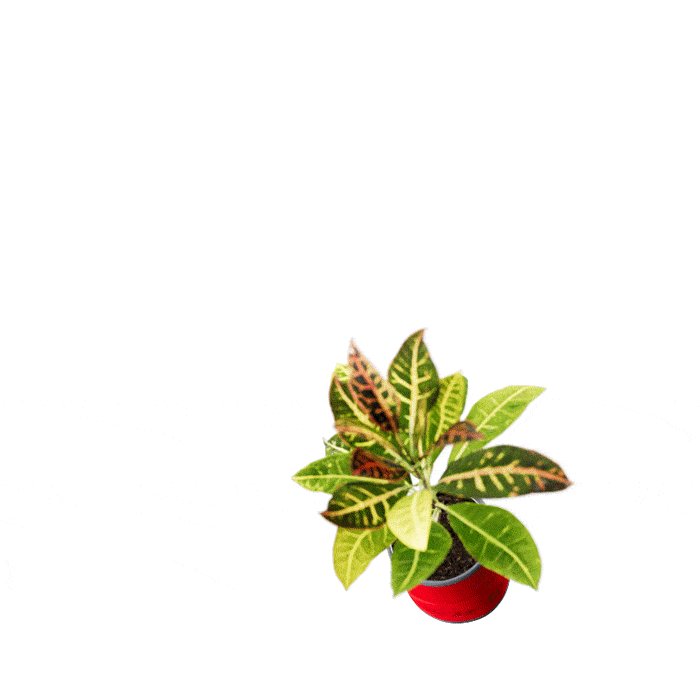 Thinking about the environment
Flora consists of two parts. Firstly, the approximately 20 cm high, round outer pot made from recycled fire hose. Secondly, a matching waterproof inner plant pot made from 100% recycled PCR plastic, which is included and produced in the Netherlands using wind energy. The bottom of the outer pot is made from recycled tarpaulin, which is also used in many other teammates of Flora. Flora is available in red and white recycled fire hose. Each Flora is a unique individual due to the visible individual prints and signs of previous use.
Shop now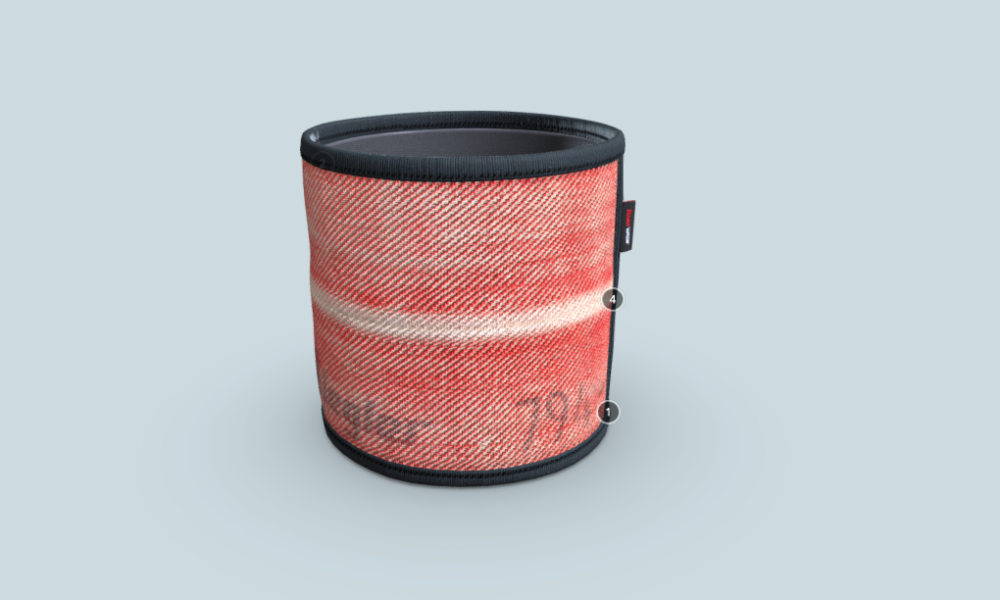 Flora in 3D
Tap or click to view Flora from all angles. Zoom in or out using two fingers or the scroll wheel.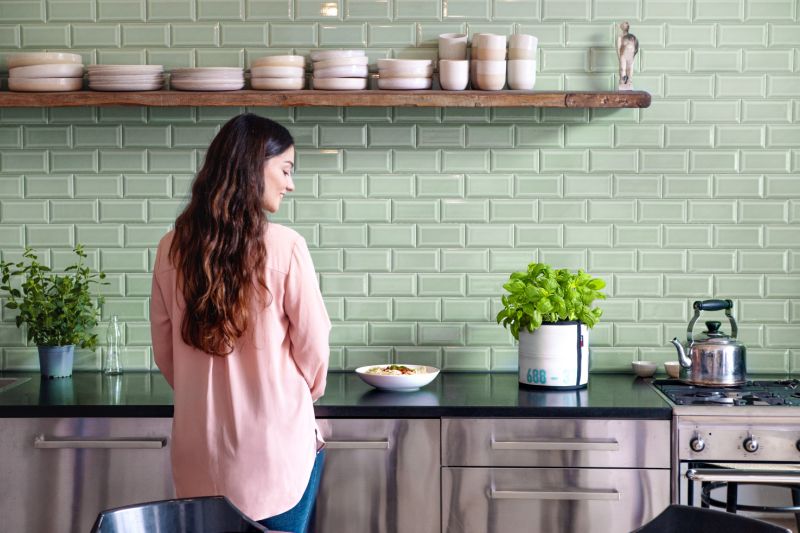 Interior dimensions (H W D): 19 cm x Ø 18.5 cm
Exterior dimensions (H W D): 20.3 cm x Ø 20.5 cm
Volume (Liters): 3 L
Weight (Grams): 500 g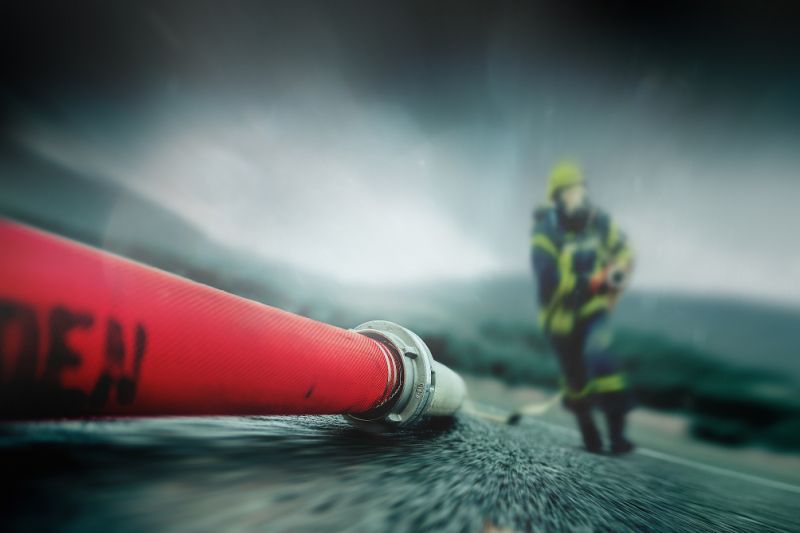 Our Material: recycled fire hose
Every piece is unique
The material of the toiletry bag is extremely tough – it has already served on heroic missions for the fire department. Henry by Feuerwear is a one-of-a-kind product and as unique as you are.
More about fire hose
Find your unique product in our online shop