Rick is a tablet case for the iPad 2 with a magnet closure and two stand angles for typing and viewing movies. Made of recycled fire hose.
BUY NOW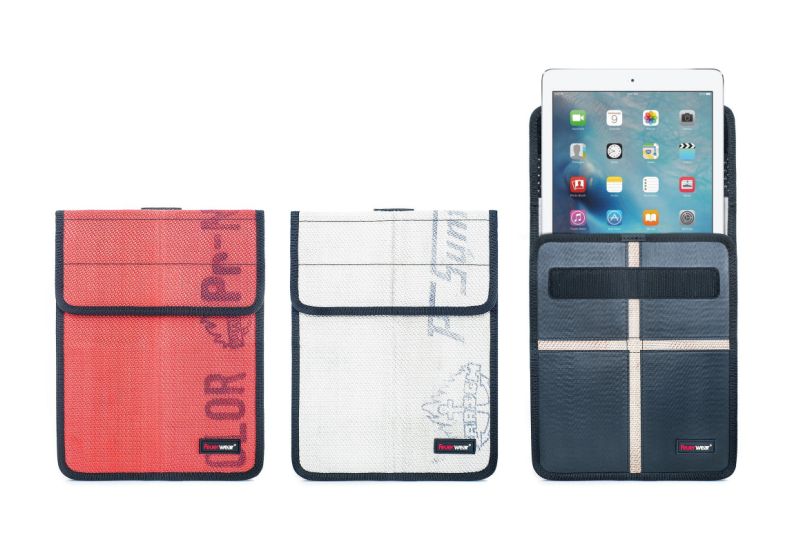 Case finder
Find the fitting case for your device
Magnet closure
Automatically switches your iPad on and off
iPad case Rick helps you save energy: when closed it puts the iPad to sleep and automatically wakes the device up again when you open it. This prolongs battery life and ensures lower energy consumption.
Shop now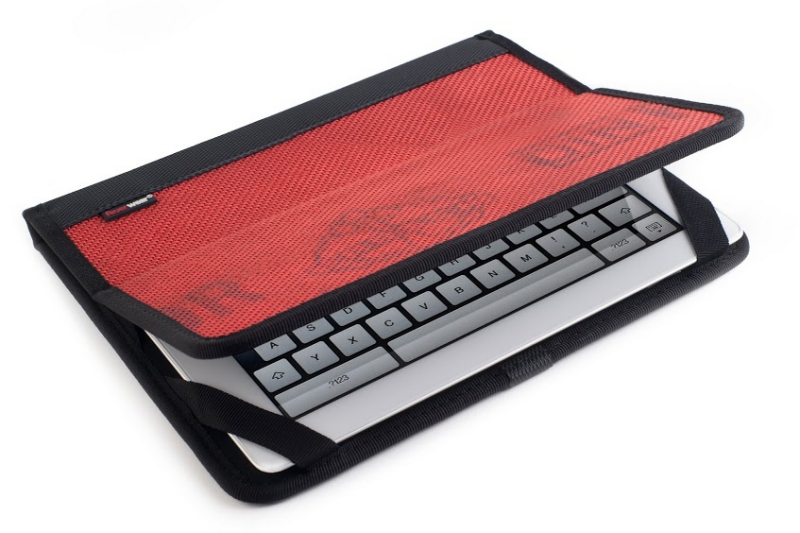 Viewing
The relax position
Stand it up and enjoy. This position of Feuerwear Rick gives you the ideal angle for watching films or viewing photos. A unique feature is the practical Velcro strip for holding the angle in place. Even if it gets knocked by accident, the position of the tablet cover will not slip.
Shop now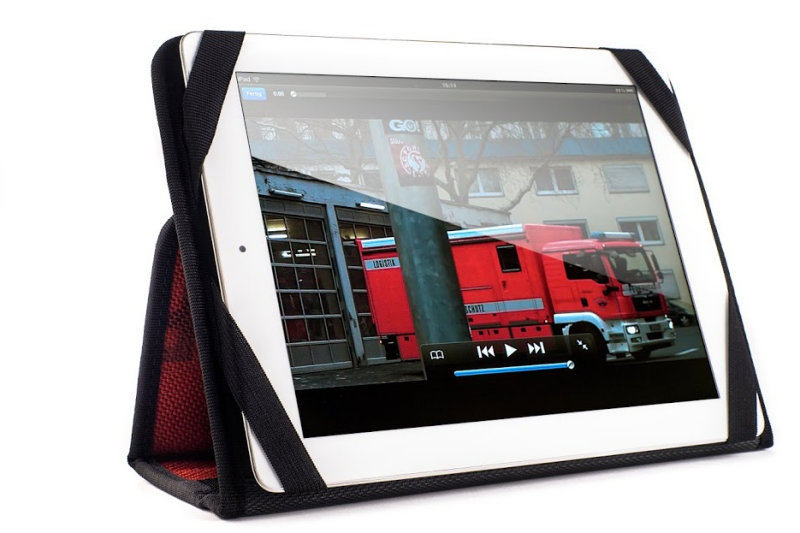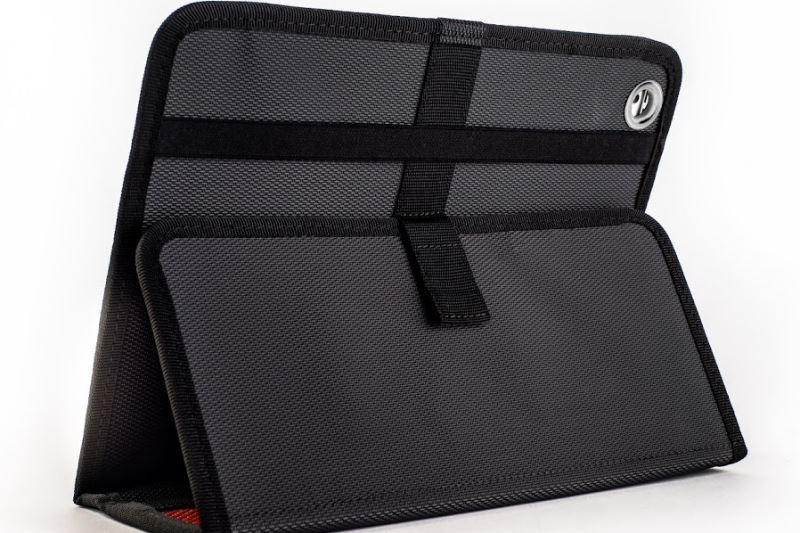 Camera hole
All clear for your photos
Thanks to the exact placement of the camera hole, you can use the camera in your iPad without having to take it out of the tablet cover.
Shop now
Height: 22.0 cm
Width: 15.5 cm
Depth: 0.7 cm
Weight: 180 g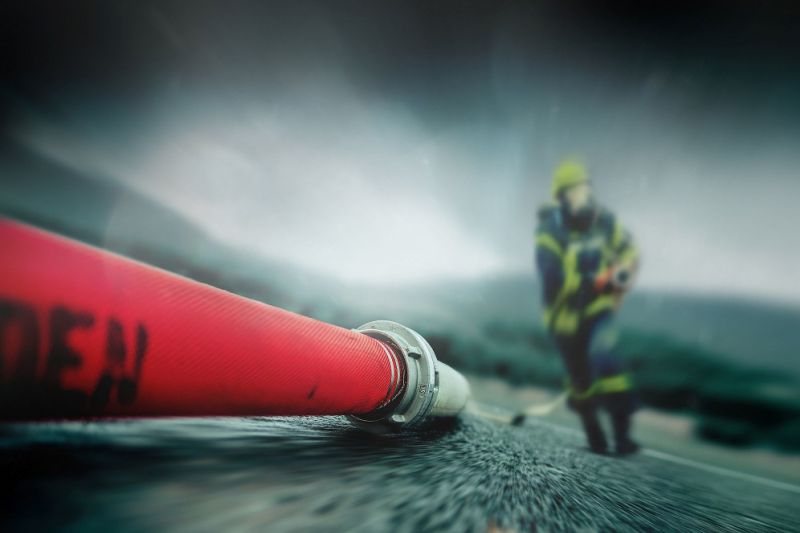 Robust fire hose
Protects your tablet against knocks and if accidentally dropped
iPad case Rick is made of recycled fire hose. The robust material protects your tablet against knocks or other effects. The material the tablet case is made of is waterproof and extremely tough – it has already served on heroic missions for the fire department.
Learn more about fire hose
More about product care
Find your unique product in our online shop