Women's wallet Alan made of recycled fire hose is convincing due to its stylish design and many practical details. The wallet for women offers plenty of room for everything you need to take with you every day.
BUY NOW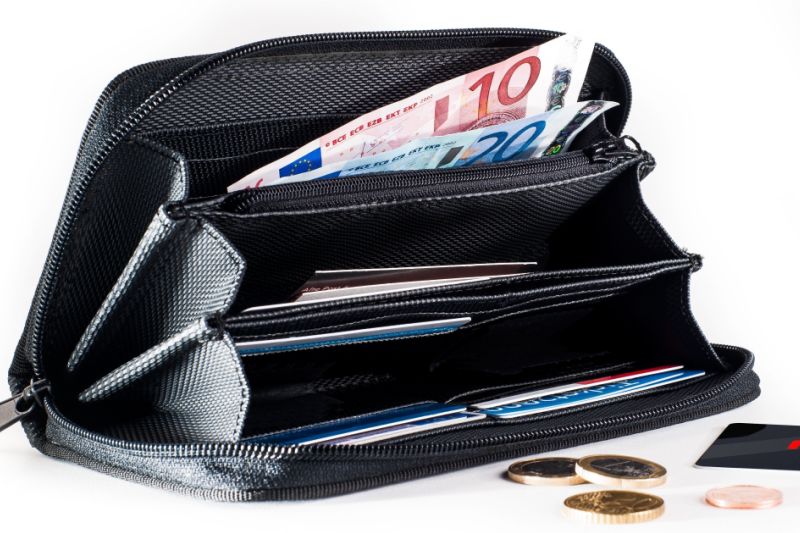 Compartments
Everything in one spot for your next spending spree and long shopping trips with your best friend
EC cards, credit cards, assorted customer loyalty cards, cash, driver's licence, ID card, insurance card and everything else you need. With 16 card slots, five large compartments for bills and an additional zippered pocket for coins, women's wallet Alan offers a lot space and helps you keep an overview at the checkout.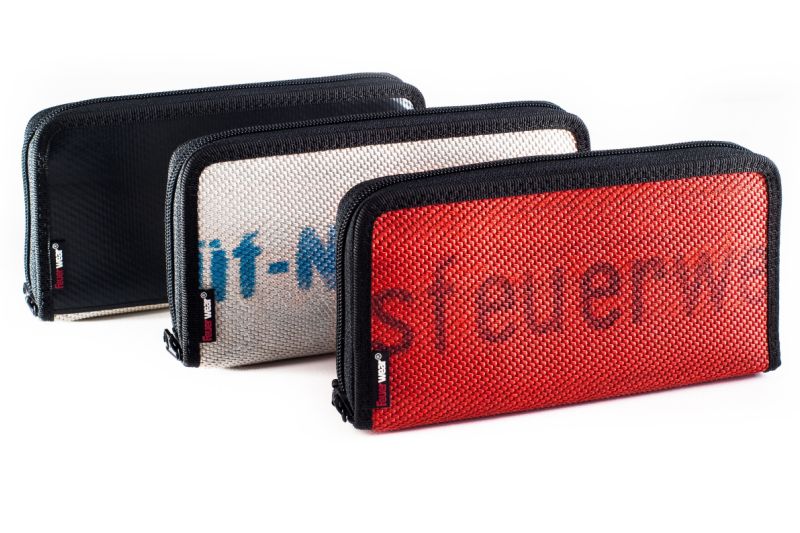 Robust fire hose
Protects all your important stuff
The sturdy fire hose protects your contents from damage, whether from spilled drinks, perfume, liquid make-up or other dangers lurking in your handbag. A zipper that runs around the outside of the wallet for women keeps all your important things safe.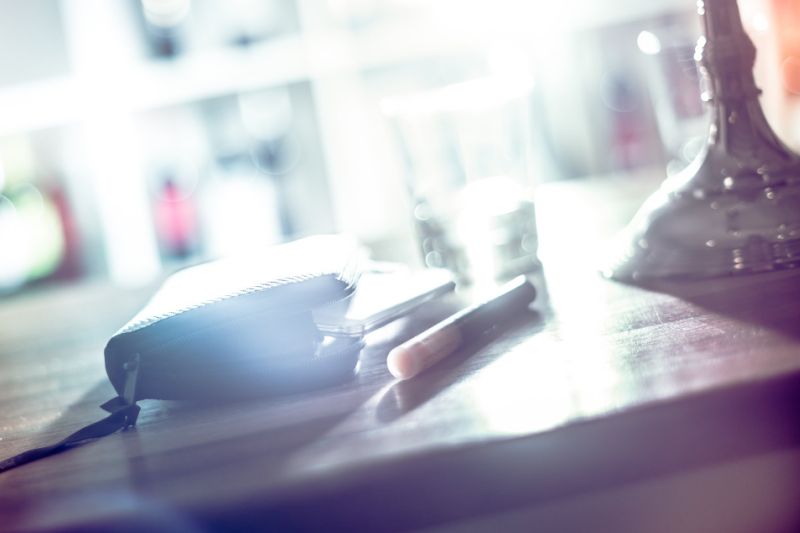 Clutch
Turn your women's wallet Alan into a small handbag
For parties and long club nights, you can repurpose your Alan by Feuerwear to use as a clutch. Take out your customer loyalty cards and other things you don't need at the moment – throw in your mobile phone and a lip gloss and your women's wallet becomes the perfect escort for the evening.
Shop now
Outside dimensions (HxWxD): 10.0 cm x 20.0 cm x 2.5 cm
Weight: 290 g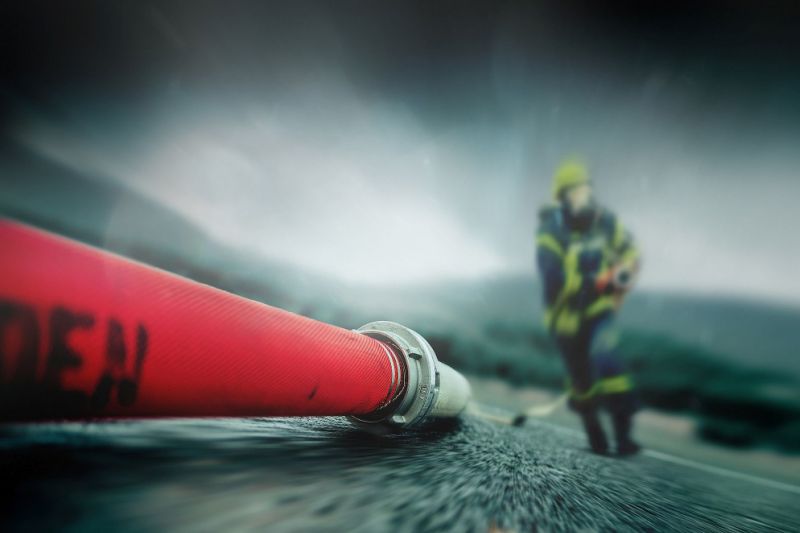 Individual lettering and traces of use
Your women's wallet Alan is as unique as you are
The unique markings from numerous fire stations and traces of use in firefighting missions make every women's wallet Alan unique. Alan by Feuerwear is a one-of-a-kind product and as unique as you are.
Learn more about fire hose
More about product care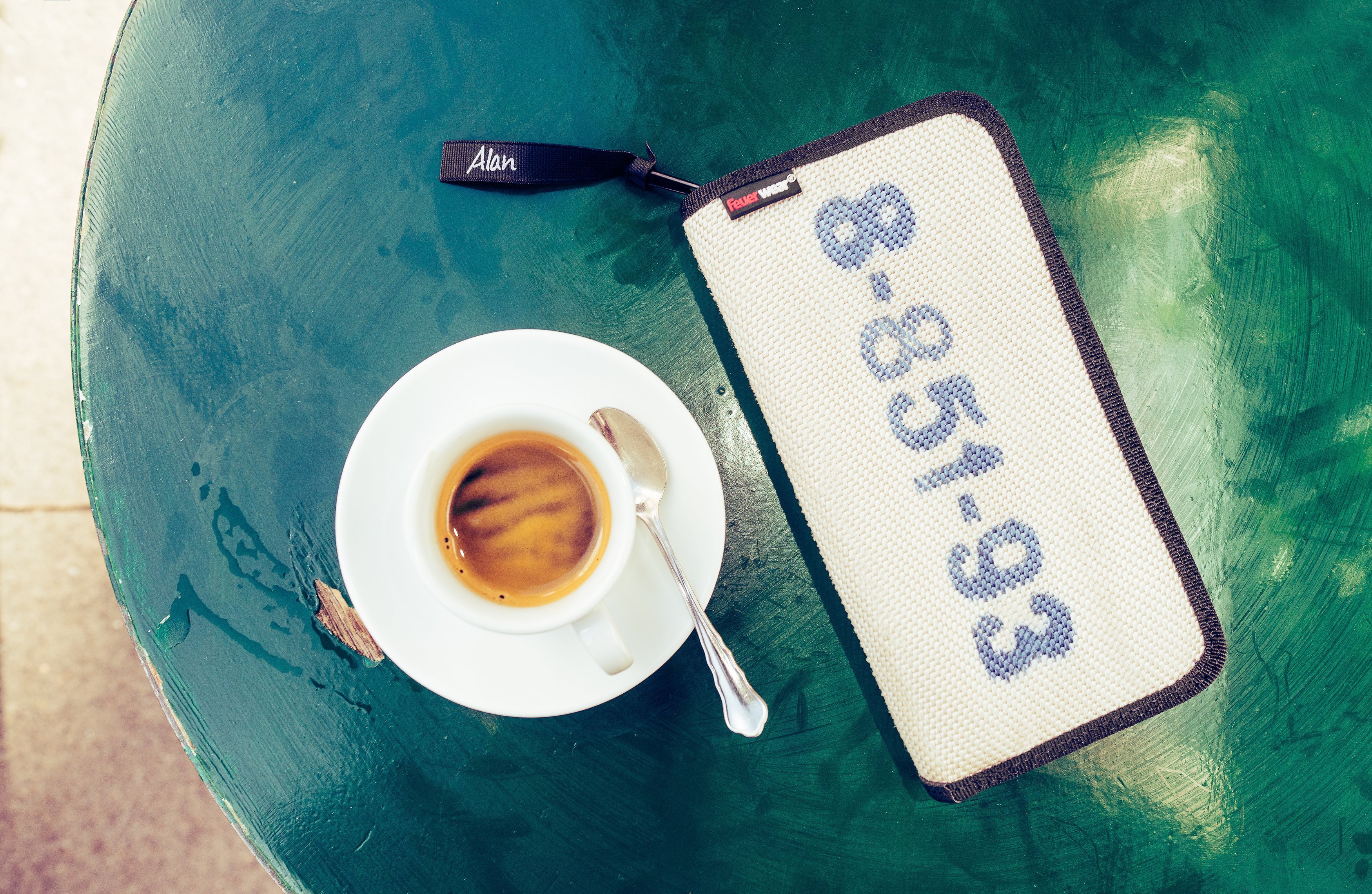 Find your unique product in our online shop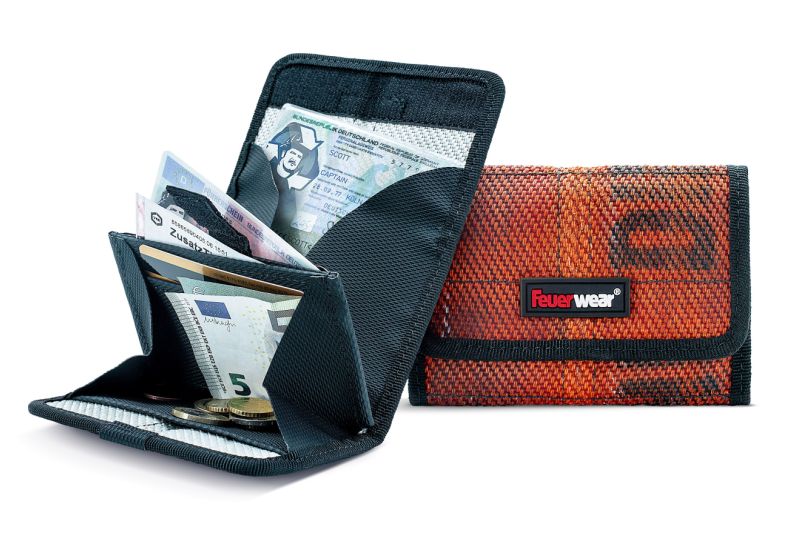 Wallet Tyler
Our space-saving wonder Tyler is the ideal companion for those who wish to carry their unique wallet with them at all times.


Learn more
Shop now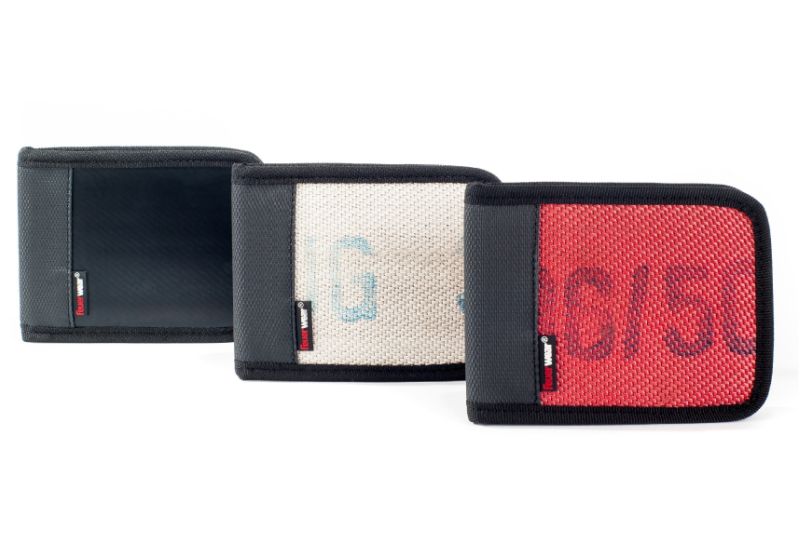 Men's wallet Fred
Fred is the fire hose wallet with a unique design, high-quality handcrafting and lots of practical details for your everyday missions.


Learn more
Shop now